Finally had a chance to get back out to the shop and see the progression of work done of the last couple weeks. Here is what has been going on ...
They began prepping the body, its coming along very nicely.
Still need to locate a passenger door, preferably not aftermarket because those doors cost upwards of $800 but this is proving to be a very difficult task.
Interior pulled out, and will be going through a very through cleaning before getting put back in. We decided to just clean it all instead of re-upholstering everything.
Repairs were done to the holes in the floor.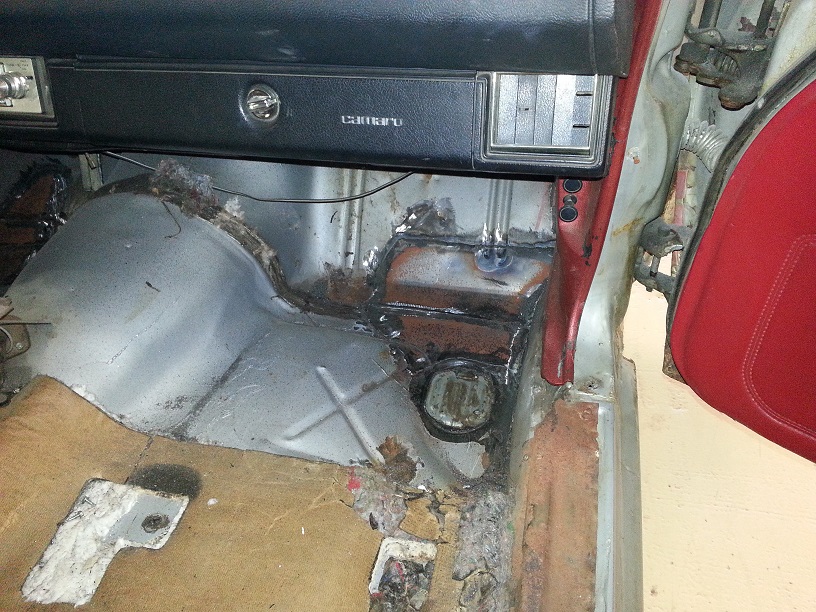 Work continues on the driver door, almost ready for primer now.
Here are pieces that are primed and ready for paint..got the trunk and spoiler pieces along with the rear bumper edge trim moldings
Here is the hood, still needs some work to fix up some dents and pitting you see in top left corner but it has definitely come a long way from being a shelf for a mattress to this.