Quote:
Originally Posted by
SolomonAKOO
John, good to see you stop by! Let's get some pictures of that sweet C7!
Hi Solo, thanks for the welcome! Maybe I'll post 1 or 2 pics of the Vette, but I don't want to take away from the ZLX & Al's thread now. I guess I could start my own build thread on here & keep it on the D-Lo
Quote:
Originally Posted by
Fisherboy561
Hey John, I know I need to post more stuff on here I've been slacking. I'm getting ready to put on the powder coated calipers this week coming up so stay tuned for some new pics. Yea I took first in the Super Chevy Show thanks to you buddy, your trophy is on its way to you lol. Dude what's up with that sick C7 man? Gotta send me some pics of that bad boy!!!
Stop slacking Al, you have a captive audience and I'd love to see any additions you've made to the whip! That's really awesome to put a Super Chevy Show win under your belt, great job bro!!


So since you basically adopted my ZLX & 99% of the thread is written by you know who

What a perfect place to give a little update, just so the people know what's up!
Ok, so here's what happened after Al bought the ZLX
Timeline:
C7 ordered in 8/7/13, with an expected delivery in January, perfect because it gave me plenty of time to decide how I was going to create the baddest C7 around. Same with the Camaro SS, I wanted to make some better than the ZL1. Now the stakes were raised and I had the new Z07 coming in the pipeline, so that was the benchmark.
Al (Fisherman) had alway expressed interest in the ZLX since build day 1, we had always kept in contact and he was the first person I told him about the sale, He definitely wanted it and I really wanted him to have it for a couple of reasons. The ZLX belongs ripping up the streets of South Florida, and secondly, Al knew so much about the ZLX and I was very comfortable with him taking her over! Judging by what his doing with the ZLX, it's exactly why I wanted him to have it. Keep on doing what you're doing bro & post more updates, people want to see it.
The C7...As I researched how I was going to personalize the C7 & 1 up the Z07, I looked into one of my favorite exotic car builders, LMR (Late Model Racecraft) in Houston, Texas. I spoke with Steve and he was telling me about the packages he was going to be doing, and to my luck he needed a few new C7's to put the packages on and then shoot videos, features, get performance numbers at the track, and basically have a package car for the site. So I flew out to meet Steve & Josh, and see and drive their first C7, now the fastest C7 in the country, yet drives like a DD. They offered me an incredible price and a bunch of perks so I took the deal. Only drawback was I wouldn't have the C7 to me till May/June 2014, but it would be something special.
So the wait period began, until January while reading a Corvette Sale website, I came across a 2009 Corvette Z06 with 6K miles, some performance modes installed & maintained by a speed shop in Virginia for it's 72 year old owner. It was the once in a lifetime barn find and the price was a jaw dropped! The owner (how cool is that to be 72 and have a badass, worked Vette??) was the original owner and was finally tired of driving a 6 speed, and was moving on to a 2013 Grand Sport. His loss, my gain. It was an investment I could not pass up, it instantly had almost $15K in equity, as it was under book value by that & in 10/10 condition.
So from having no Vettes, I know have 2 now, and each is totally different! I know how
Kurt
feels now with those 2 Camaro's, 1 vintage old & other new!
I don't want to take up too much of Al's ZLX thread, so I'll just post up some shots & specs of what in the garage.
It was good saying hello to everyone again! :headband:
2009 Z06 Reaper 700, Vortech Turbo 722 RWHP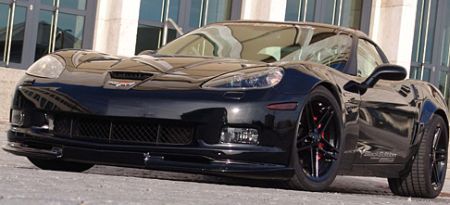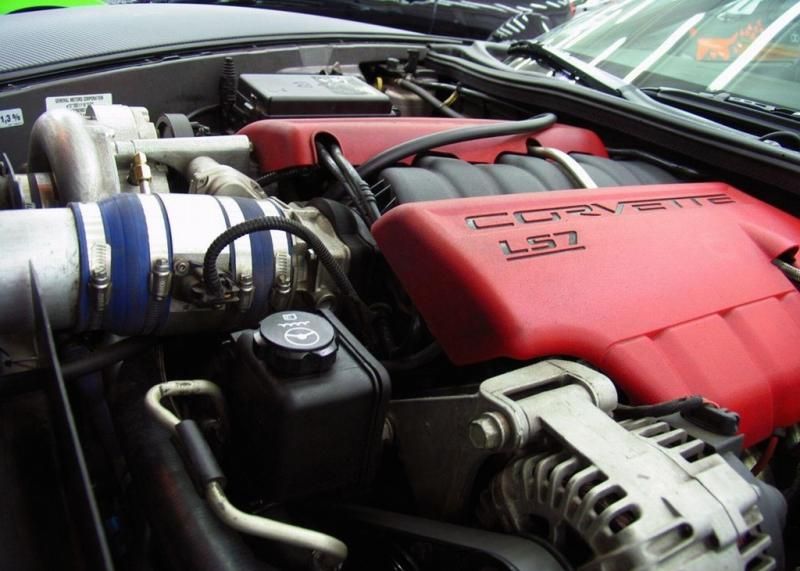 LMR800TT C7
Vortech Twin Turbos
1 7/8 Stainless Steel Headers
X-pipe with high flow cats
NGK Spark Plugs
MSD 8.5mm Spark Plug Wires
LMR C7 Proprietary CNC Cylinder Heads
Head Bolts
Head Gaskets
Lifter trays/bolts
Comp OE Lifters
LT1 Custom Grind Cam Shaft
Cam Phaser Kit
Chromoly Pushrods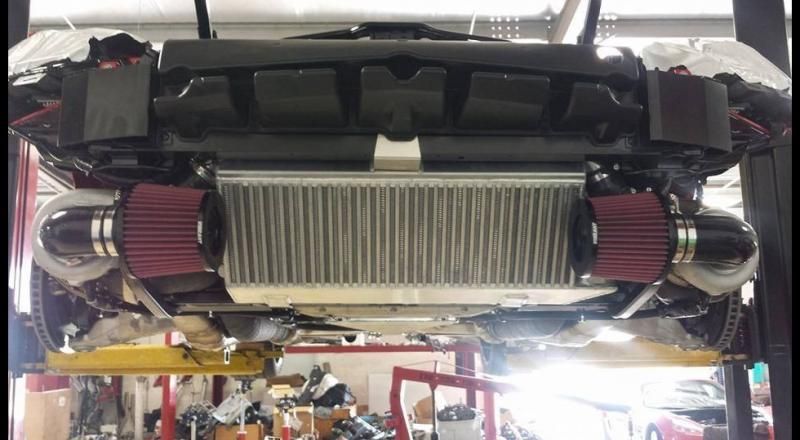 Believe it or not, I actually had more money into the Camaro than I do in the C7.
The C7 has already been on multiple LMR videos, and in print, so you may have seen it around. One thing about me, I have no time for stock vehicles, you have to personalize what's yours!

Now that everyone's caught up with life after the ZLX, thank you Al for letting me take up some of your thread! Keep posting bro & keep showing off the ZLX!!