For those of you not going to the Atlanta event, here's a more... how shall I say it... "dynamic" option...
You've read about us in GM High-Tech Performance and Super Chevy magazines... so, what are you waiting for? Get YOUR driving on track with Track Guys!
To celebrate our 11th year of conducting performance driving schools at Sebring International Raceway, we're offering a 11% discount for everyone that registers before May 1, 2013. Register
online here
. NOTE: you MUST enter the proper discount code at time of registration to get the discount. The code is: Sebring2013. But don't delay - this discount code expires May 1.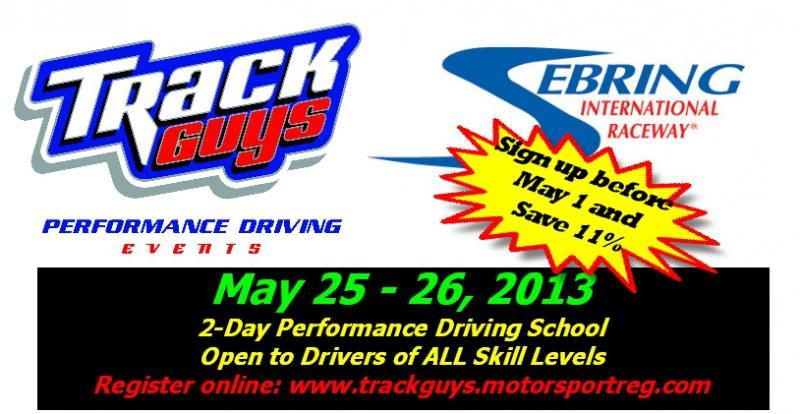 Once again, the team from
GM High-Tech Performance
magazine will be joining us (still awaiting confirmation from
Super Chevy
). Our events are open to all makes and models of cars... yes, we draw a lot of Mustangs, but at the end of the day, it's all about EVERYONE enjoying their cars on the track in a safe, fun and controlled environment. We also draw quite a few Corvettes, Porsches and BMWs as well.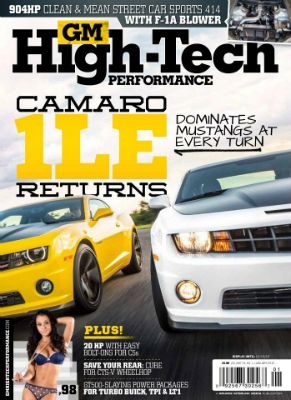 For more information about our Track Guys programs, visit our
website here
or swing by our
Facebook page here
.
Let's see how many more GM cars we can get on track in 2013. If you have any questions about our events, ask away or drop me an email at
jeff@trackguys.com
See you at Sebring!
Jeff Lacina
Owner / Lead Instructor
Track Guys Performance Driving Events
2012 One Lap of America SSGT2 Big Bore Class Champion