Quick meeting today in northern VA. Thought I'd share:
SUKXOST (white 1LE)
FINALLYSATISFIED (red ZL1)
scubadoo7 (the only other one.....figure it out) :P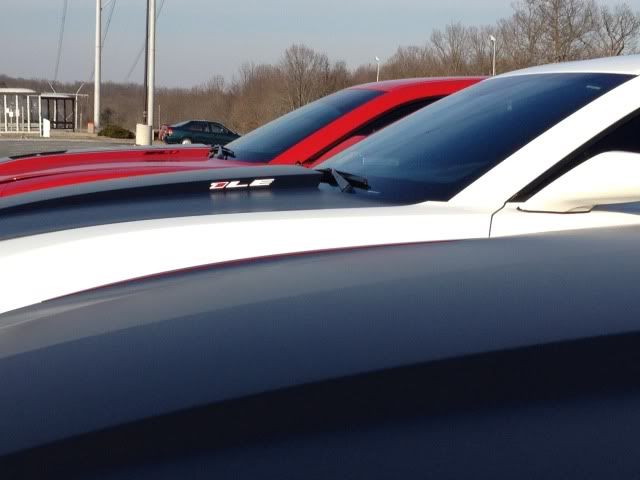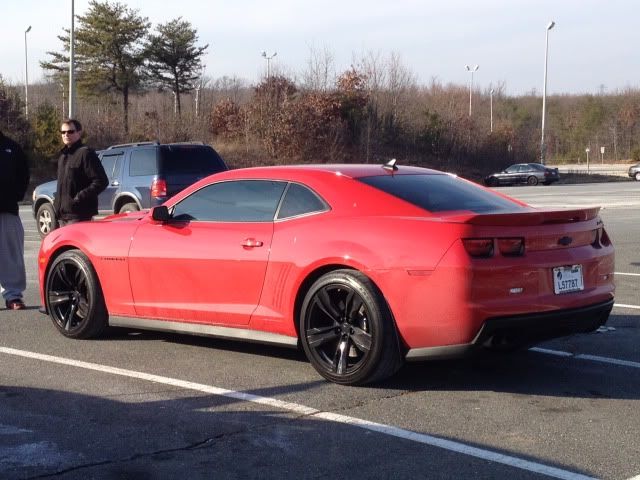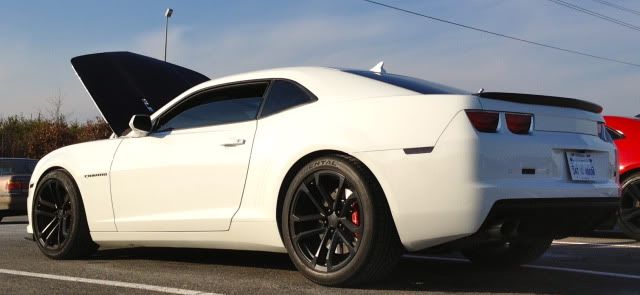 VIDS below:
Walk around:
Then I had my first chance to drive a ZL1 around the parking lot and although short, was quite impressed. Torquier than I thought(yes I said torquier). Felt solid and quite responsive. Might have to take a longer drive next time! :P
Then I handed the key over to finallysatisfied to test drive mine....he was a lil easier on mine but he seemed to like it:
Then we thought even though I'm tuned....to try the F8 fuse pull:
BEFORE fuse pull exhaust:
AFTER fuse pull throwing flames:
Had some Wendys to warm up and BS...good times.