Wife came home the other day and left the ride in the driveway. Came out 10 minutes later and found this;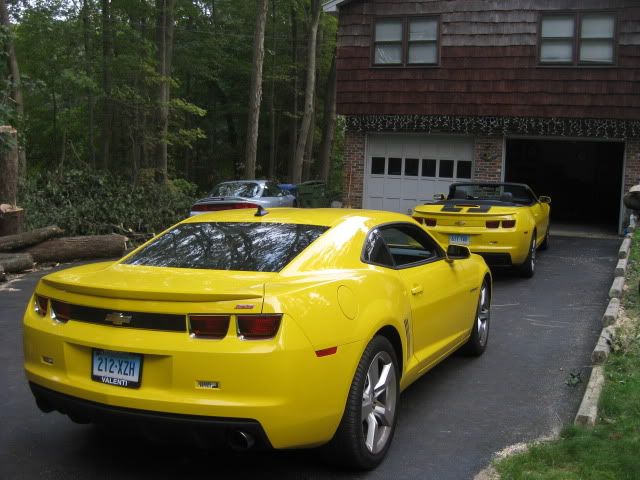 Apparently Bumblebees are attracted to each other, lol.
Found out that not a 1/4 mile down our country road another yellow Camaro resides
. '10 SS but close enough to attract.