2011-2015 Camaro Love The Drive Convertible Windscreen
A Camaro with wind deflector is an essential convertible accessory, the single most effective and unobtrusive way to reduce strong and noisy wind gusts while driving your Camaro convertible. Instead of the wind blowing through the cabin of your car, up to 75% of the wind is diverted over the back of your Camaro convertible, so you can soak up the elements instead of being at their mercy.
Extend your Camaro convertible season: with the wind deflector redirecting the wind over the back of your convertible, you can drive with top down earlier in the Spring and later into the Fall and in more comfort thru out the top down season.
Drive in peace and quiet: Without the loud rush of wind in your ears, you'll finally be able to listen to music and talk with passengers. The difference is dramatic, especially when travelling at highway speeds. There are no modifications to your Camaro convertible and it is designed not to harm your convertible in any way.
Product information:
- Your wind deflector will reduce wind speed by up to 75%
- Enjoy driving with your top down earlier in the spring and later into the fall
- Listening to music or have a conversation even at highway speeds
- Open and close your top convertible without removing the wind deflector
- Helping you love your convertible more & keeping you looking great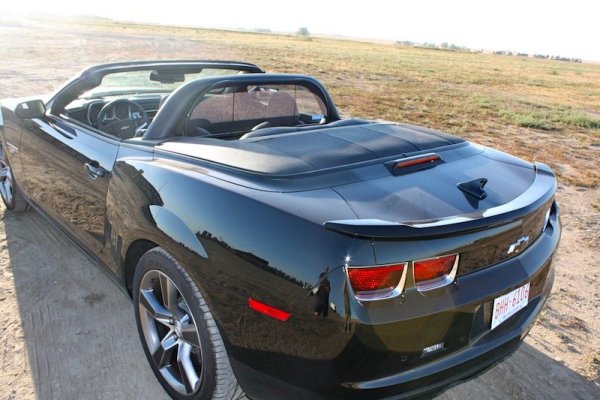 This Wind Deflector can stay in place when lowering or raising your Camaro convertible top or can stay in place with the top up or down. Once in place most owners never remove them.
Order here: 2011-2015 Camaro Love The Drive Convertible Windscreen