Quote:
Originally Posted by
speedster
Here is some of the brand new stuff that was designed for the SST by Chris at GForce1320. The CNC part on the left is a 1 piece 35 spline 300m stub for the SST. On the right is a monster strong 31 spline that would be a great upgrade for any one here who wants to put some serious power to the pavement. Gotta love bulletproof pieces. Nice work Chris ! This was definitely worth the wait.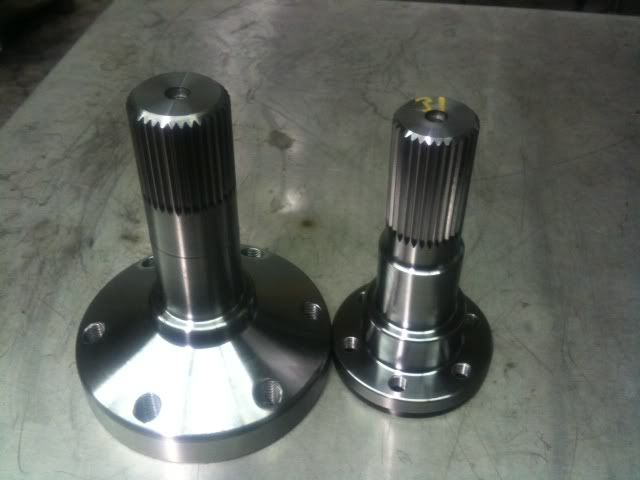 Bruce, those 35 spline axle stubs are just what you need.
They are ridiculous for the everyday camaro,
but for your build, they should be considered normal.
Just another Awe inspiring part of the Puzzle...