Now, the reason we need the v6 vacuum booster piping is for this key item: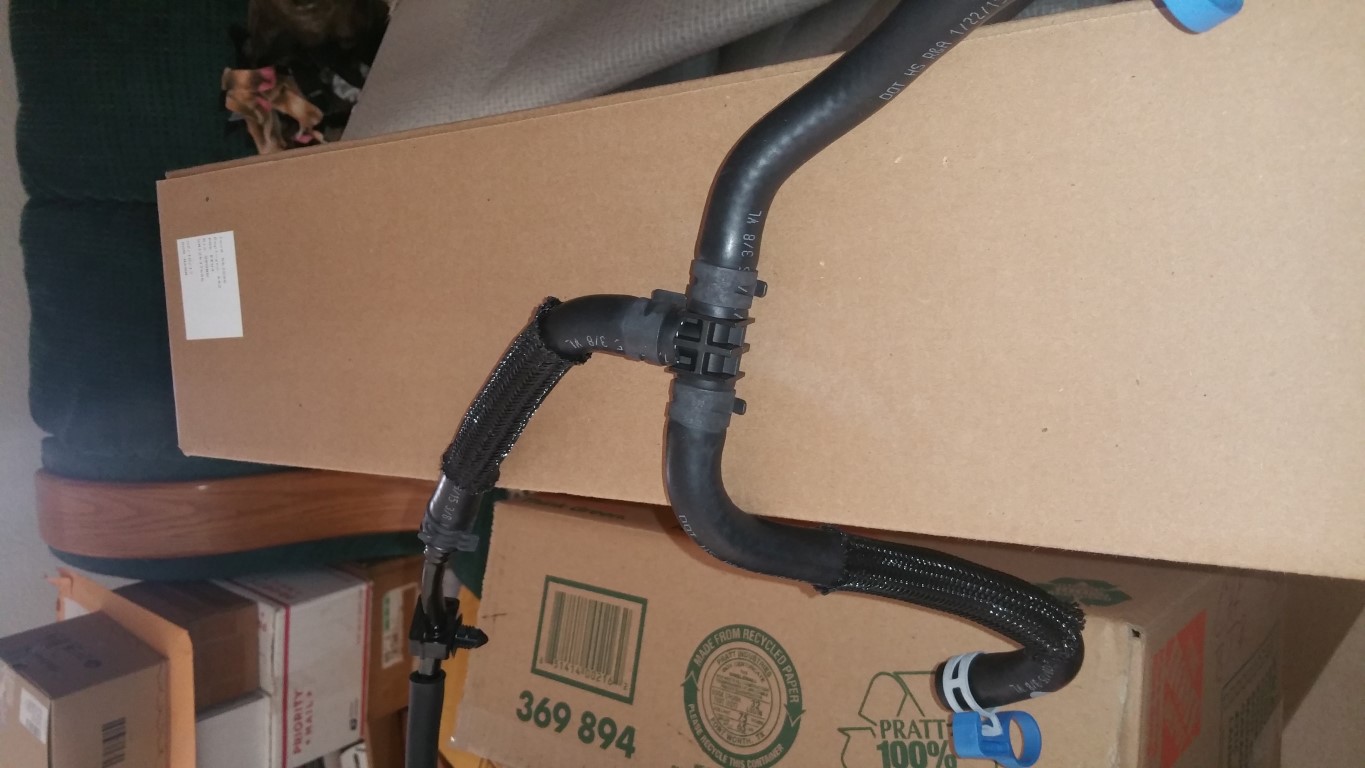 this has built in check valves that allows the pump to run and 'close off' the vacuum from the engine so the 'pump' is not trying to pull a vacuum on the manifold.
NOTE the orientation -- this is VERY important. The 't' that comes out goes to the vacuum pump. I'm going to 'paint' the side that goes to the booster, pump, and manifold a different color so I'll know the direction.
Once that is ready, I'm going to 'insert' this check valve into my 'existing' LSA brake hose so I can then setup the pump.
I'll show how I'm doing that and how the hose will be routed....
-Don