This was on 1/3 tank of gas in full trim. I left the tire kit in the trunk, everything in the glove compartment....even my phone/chargers etc.
Below are a current list of mods I've completed on my car as it sits and what she weighed: 3820lbs
Package Options: Basically everything but the sunroof and sub options
1LE package
2SS
RS Package
7" Touch screen navigation
ZL1 dual mode exhaust
Interior pedals/cup holder illumination
Exterior Modifications
Heritage grill
Harder 315's on the rear wheels
Debadged rear
Tinted @ 20%
Blacked out all exterior lighting
Engine Bay mods
TVS2300 w/ overdrive set up
FIC 850 injectors
RotoFab intake w/ washer bottle relocation
Stainless Works L/T headers
Pfadt -1 1/4" drop springs
AI Competition Chiller
PROSPORT EVO wideband and Boost gauges
RX catch can w/ breather
Intake scoop
1/3 tank:
3820lbs
(take out the few items in the car I'd say 3815 is more accurate)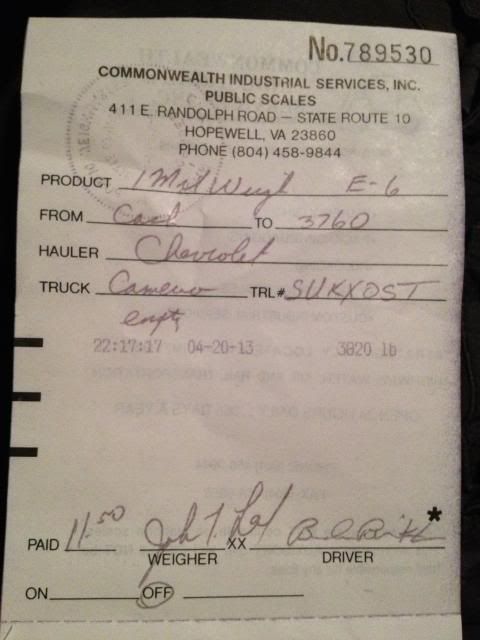 Thought she'd be a bit heavier with the maxed out options and the blower on the front and all the beefed up 1LE parts.