Again, thanks for all the responses and I knew when I did it that it would not be everyone's cup of tea! Looks like I was correct!

I will tell you however that the smell of this leather in my car is intoxicating!
As I said I would, here are some pictures in natural light. I debated posting these as I don't want this appear that I am justifying my choice or trying to sway your opinion. I am very happy with the result. With that said, thanks for looking.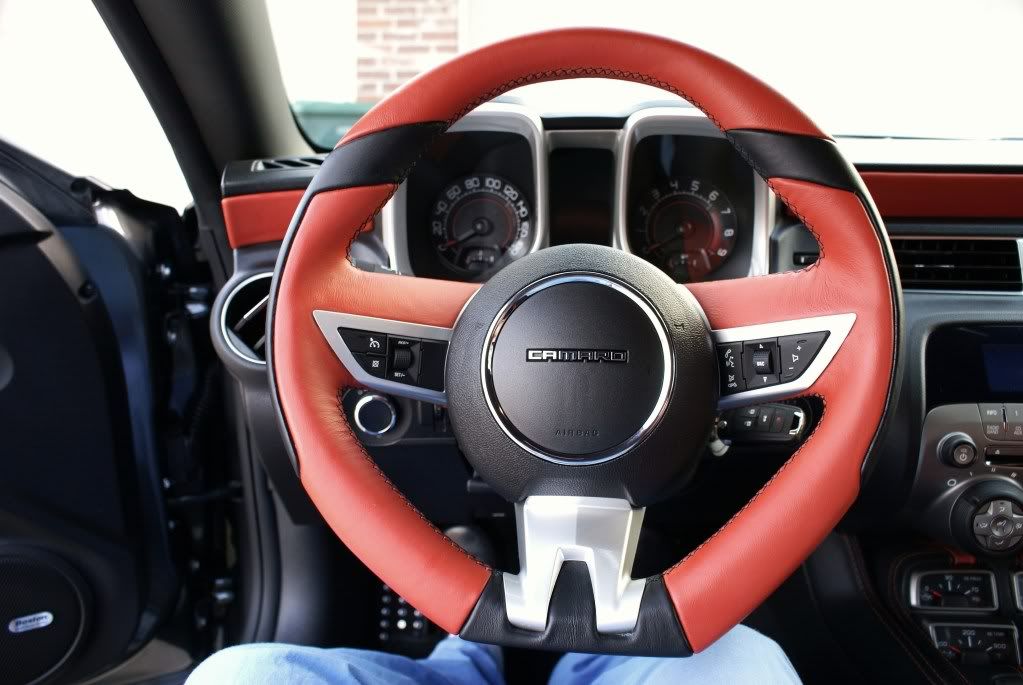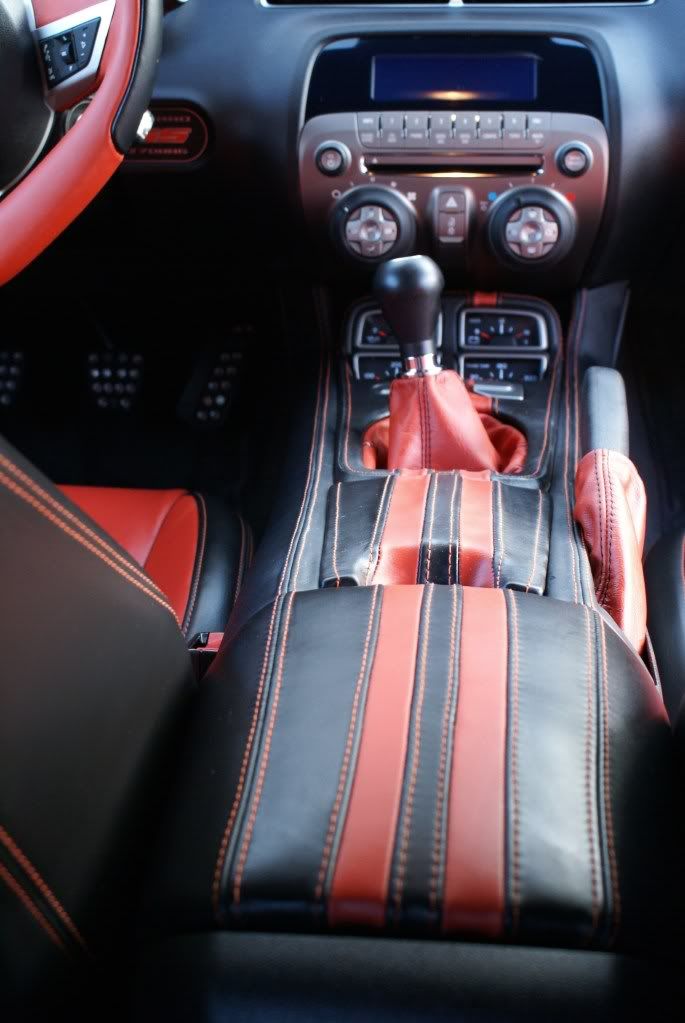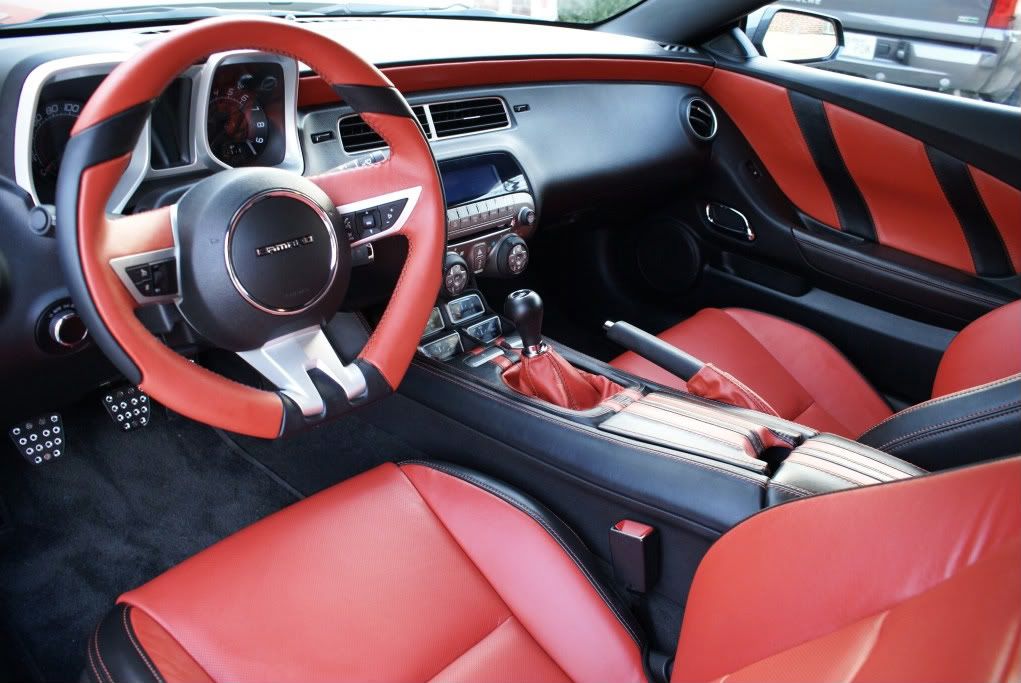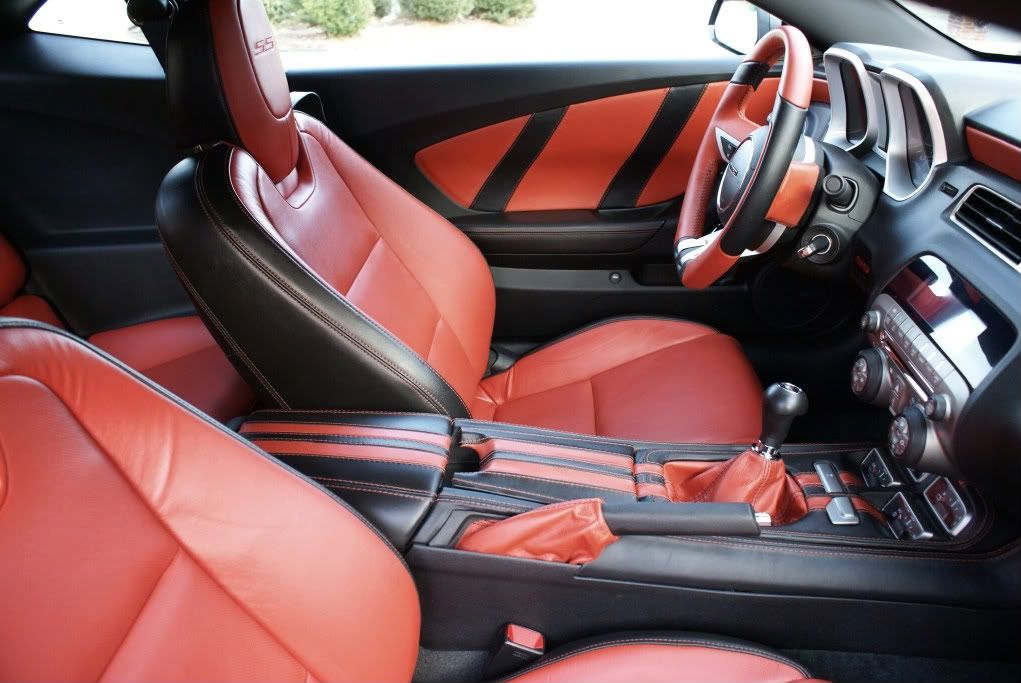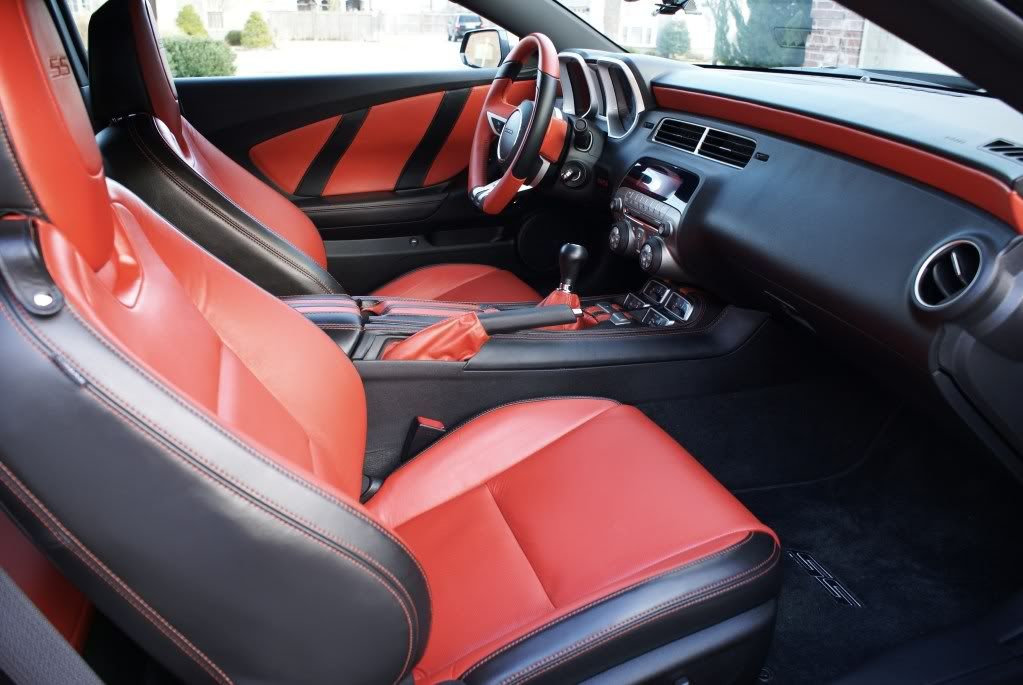 __________________
2SS/RS CGM/IOM stripes/IOM interior Manual
1100 11/3/09 - Order Submitted (NQTRTW)
2500 11/4/09 - Order Preferenced
3300 11/11/09 - Order Scheduled for Production (TPW 11/23/09)
3400 11/17/09 - Order Broadcast
3800 11/23/09 - Build Complete (VIN: 2G1FT1EWXA9170886)
4000 11/26/09 - Ready to Ship
4200 11/30/09 - Shipped (ETTX854262)
5000 12/11/09 - Delivered to Dealer
6000 12/12/09 - Delivered to Customer (It's Mine!)