First, lets talk about hydrolock and warranties.
Warranty can be denied legally with many can designs on the market IF they defeat, delete, or in any way reduce any of the factory systems functions such as adding a breather or venting to the atmosphere. Also, with most catchcans, they are little more than a container with 2 fittings on them so that design could allow a gulp of oil/gunk large enough to cause a hydrolock if allowed to overfill.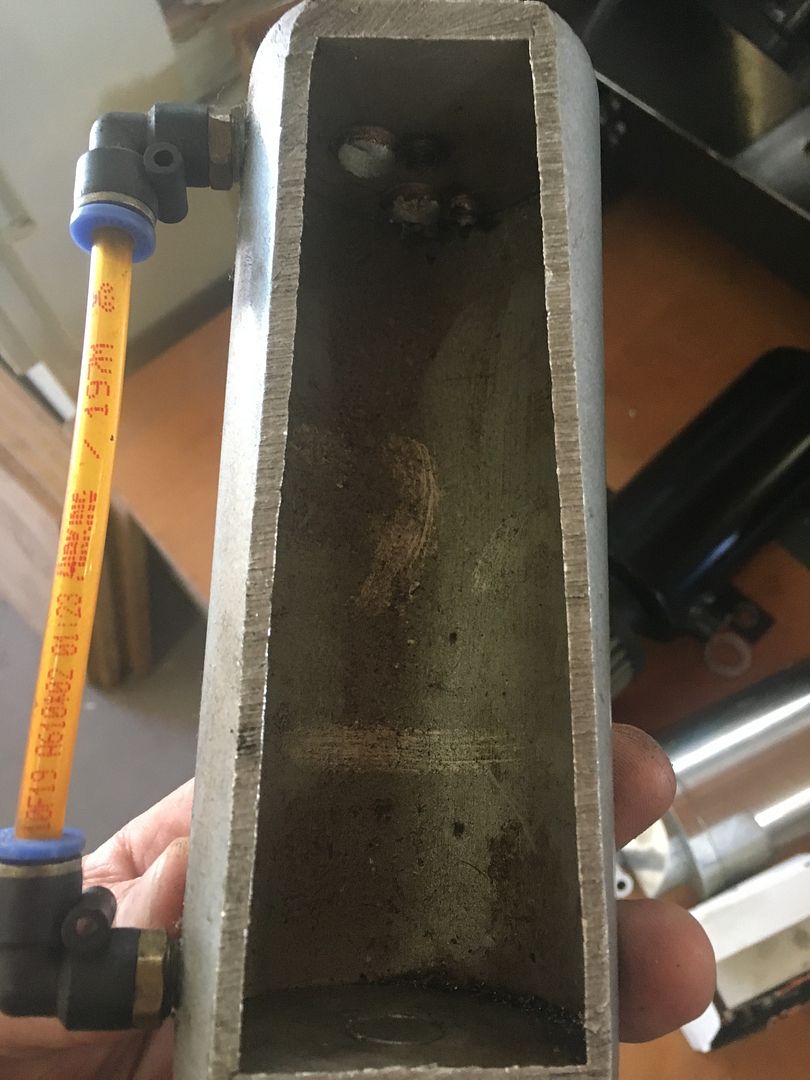 ALL Elite Engineering cans are designed to retain a closed emissions compliant system, and in all the years and thousands and thousands of these in use there has only been 1 actual warranty denied, and it in the end was the tech trying to blame a stuck oil pump relief valve somehow on the can, which is impossible. The customer ended up replacing the oil pump himself, and all was good. You will see GM and Ford dealers selling and installing our E2-X design as well to prevent these issues.
Now, how could oil hydrolock? If it is a can with little to no baffling and designed in such a way as to allow it to fill full a gulp of oil mix could be ingested in a large enough amount to cause this. NO Elite design can as our designs will start to allow small amounts if allowed to fill more than 1/3-1/2 full so they could never reach a full can making this impossible.
As you can see once the liquid trapped reaches the bottom disc baffle it would pull droplets back into suspension and the can will not fill any further, it would simply act like no can was installed so you always want to empty your can at no more than 1/3rd full. This design traps app. 95% of all of the "gun" you don't want ingested, and retains all factory functions of the system.
So, it is against Federal Law to void a warranty for an aftermarket part or service UNLESS the dealer or manufacturer can prove it caused the failure in question, which can never happen with our designs. In every way we improve the function of the OEM PCV system.
As always, email our Engineering Department direct before ordering to make sure you get all the information you need. We make different systems for different applications to ensure you have the best possible match from mild to wild, we have the system.