I get the question a lot about what the suspension codes mean, how do i find what i have on my car. With the help of
CHMSC
i was able to put this together for you. If you have any questions about anything let me know.
Code - Model Info
FE2 - 2010 - 2013 V6 Models
FE3 - 2010 - 2011 SS Models
FE4 - 2012+ SS Models - Exc 1LE Option
FE5 - 2012+ ZL1 Models
FE6 - 2013+ SS with 1LE Option
Below is a picture of the Build Sticker from a Camaro, you can see on this sticker is the FE4 code for the suspension.
This code will change depending on the model of Camaro, as well as the option package that the car comes with.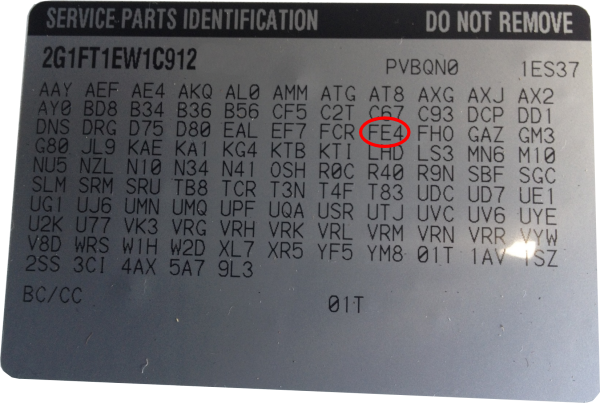 The sticker is located in the trunk on the left side under the carpet.