Here's mine. I got it 2 weeks ago in Chevy's year-end 20% off Black Friday sale. However, it wasn't as easy as just going down there and buying it (full story after the pics if you're interested).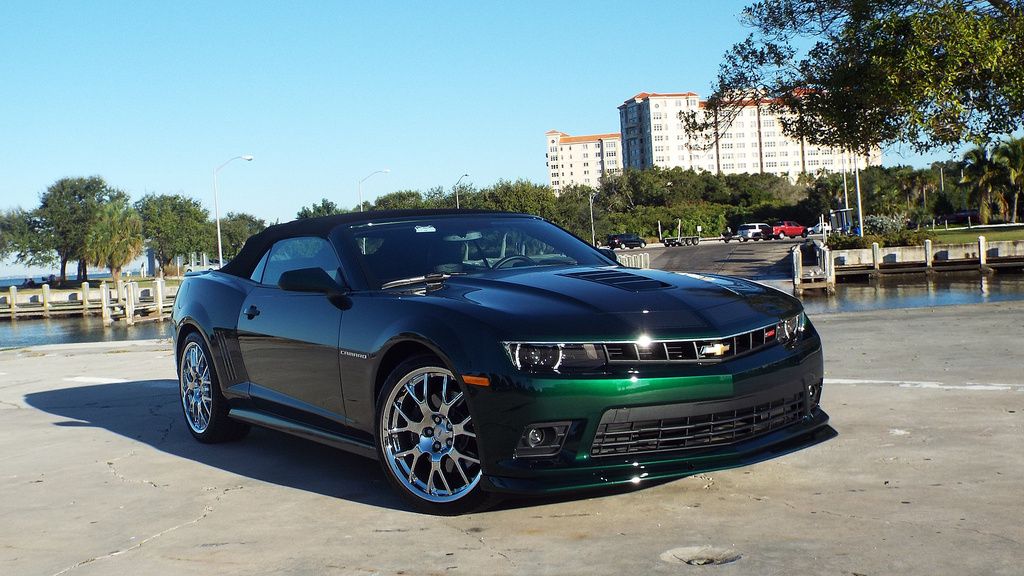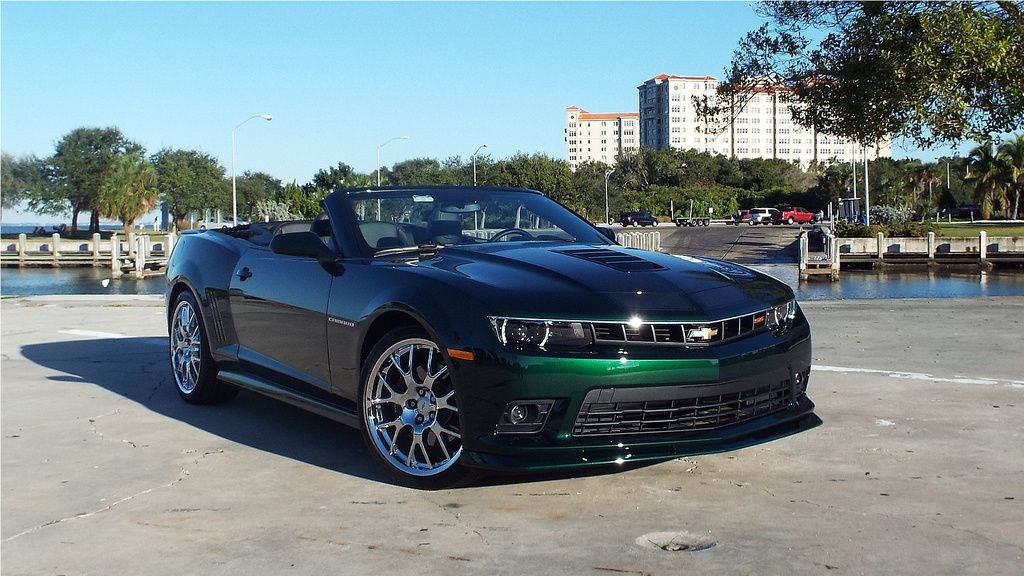 I originally wanted one in red, but those were long gone. Then I saw that a dealer about 50 miles away had this one, and since the Emerald Spring Green package has about $6,000 in extras, I called them to make sure it qualifies for the 20% discount. He had to check and call me back, and said, yes, the MSRP is $51k, and the sale price is $41k (roughly); that's 20%. I told him I was trading in a 2014 Camaro with only 6200 miles on it, and he said, "oh yeah, we can get you a good price." I told him that I'm coming from 50 miles away, so I want to make sure we can work something out to make it worth the drive. "Oh definitely. Come on down."
So an hour later I get there and he fiddles with his computer for a few minutes, then says to hang on a minute while he goes into the boss's office. I knew what was coming next. He comes back: "you're gonna want to kill me."
"Oh, let me guess. It's sold, RIGHT?"
"I'm sorry, they just took a down payment on it last night from someone in Michigan. I don't know why the car was still in the system."
"An hour ago you said to come down. I drove
50 miles
to get here and NOW you find out it's sold?"
"I swear I wouldn't have made you drive that far on purpose... blah blah blah... let me see if I can find you something else. [after a few minutes in the boss's office again] "sorry, there's nothing within 500 miles of here. I'm really sorry. I can put some gas in your car and make it up to you."
I just shook my head. "Forget it, you've wasted enough of my time already." Good thing I took the Interstate home because the road rage I felt wouldn't have been good driving through the city.
A couple of days later a customer service rep called to do a follow-up on my experience dealing with Ferman Chevrolet of Brandon. This call was just standard procedure, so she had no idea of what had happened. So I told her. That evening the sales manager called me to apologize and said that the person from Michigan that wired the down payment won't be down to pick up the car and complete the transaction for a month. I guess the dealer that took the sale should never have done so. "I'm not a fan of storing someone else's car for a month when I can sell it locally today, and I'm going to tell him that I'm refunding his deposit. So if you still want to buy the car, it will be available once I square things with him."
So the next day I went down and picked it up. Funny how things work out. If my dealer had known that the car was already sold when I called the first time, I would never have gone there, would never have gotten a follow-up call from customer service, and would never have gotten a call from the sales manager telling me that the first buyer's down payment was being rejected.