Yeah, but I gotta believe everyone shouldnt rush into the GMPP aftermarket parts right away.. this car will have wayyy more loads of aftermarket parts like Chrome/Billet grilles maybe with SS or SS/RS in them. I would wait, plus there will be thousands with your same grill.

Same goes for exhaust, stripes, and such... wait and see what comes up.
__________________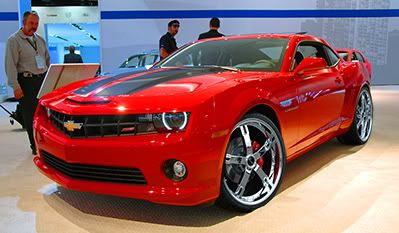 Thinking bout Victory Red 1SS/RS with Matte Black Custom Stripes. Automatic Transmission (L99)
and apparently a $900 dollar whole in my roof.
OHH.. DID I MENTION 24" off THE GROUND?!