Well,
someone

let the cat out of the bag and I'll fess up as to my latest purchase. I ordered the Hammerhead Stage 2 IRS coated with NitroPlate with DSS Carbon Driveshaft & 1400HP Half Shafts, shortly after the SEMA show. And once I decide on which slotted & cross drilled rotors & calipers I want, this will be the last piece of the engine/driveline modifications for me, besides some cosmetic stuff. I can honestly say I'm done, dear God I hope so!!!
Can't believe I actually said that!
The Hammerhead Unit with Pedders bushings that are standard in the HH.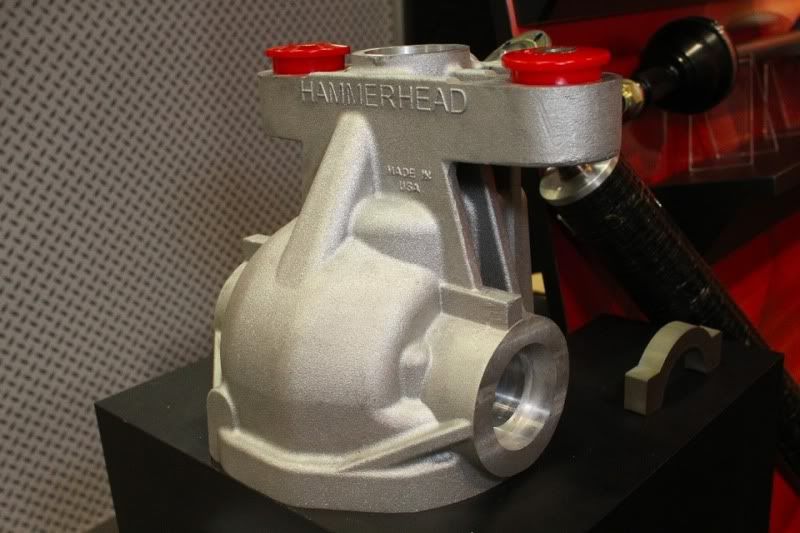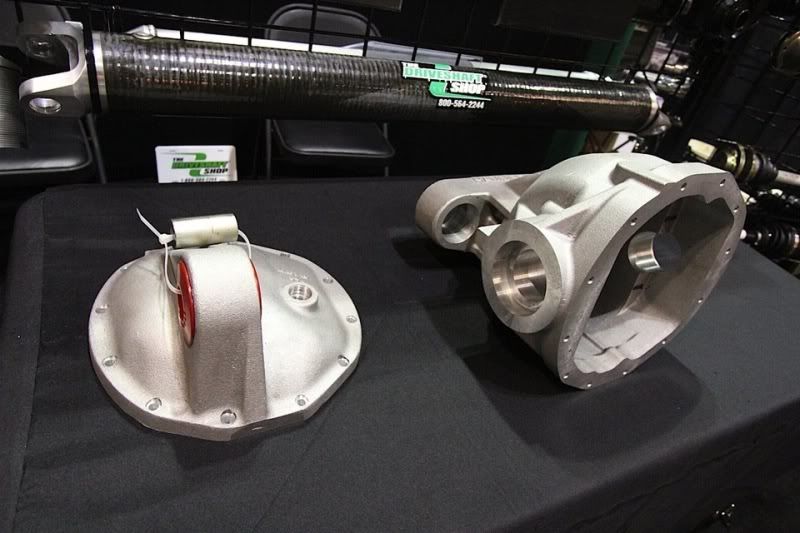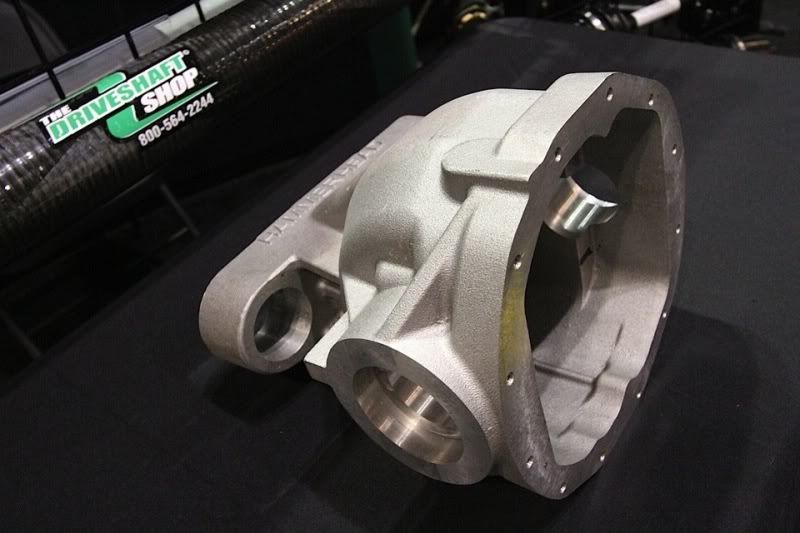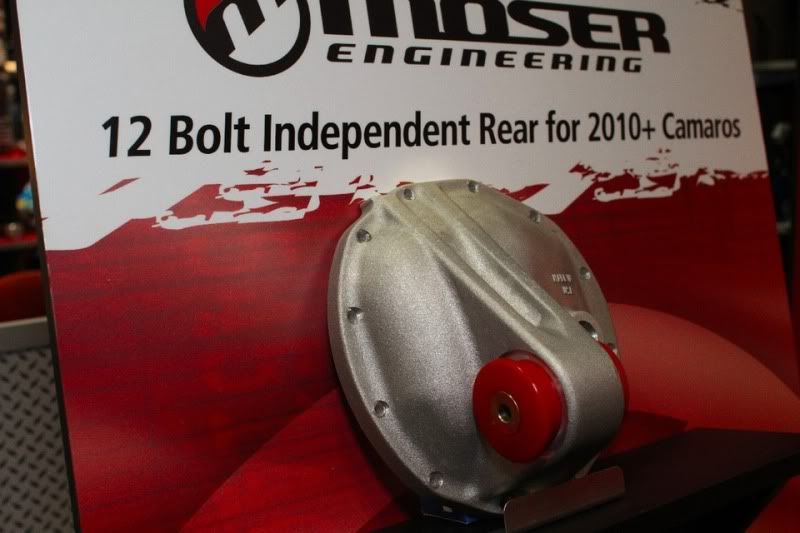 I got mine coated with NitroPlate, in Stealth Black. It's a ceramic coating that's satin black and withstands temps up to 1700 F & is highly resistant to gasoline and all other common "under-hood" chemicals. It's also highly chip resistant., so virtually bullet proof.
Before the NitroPlate is sprayed on my unit.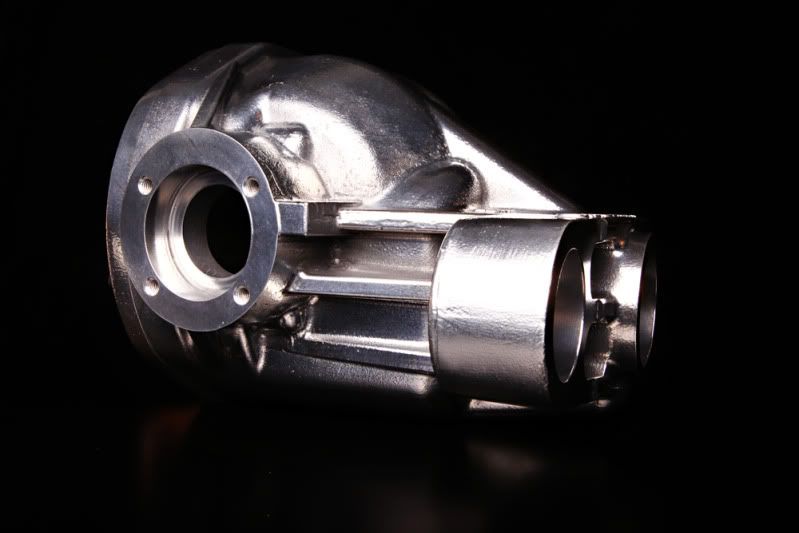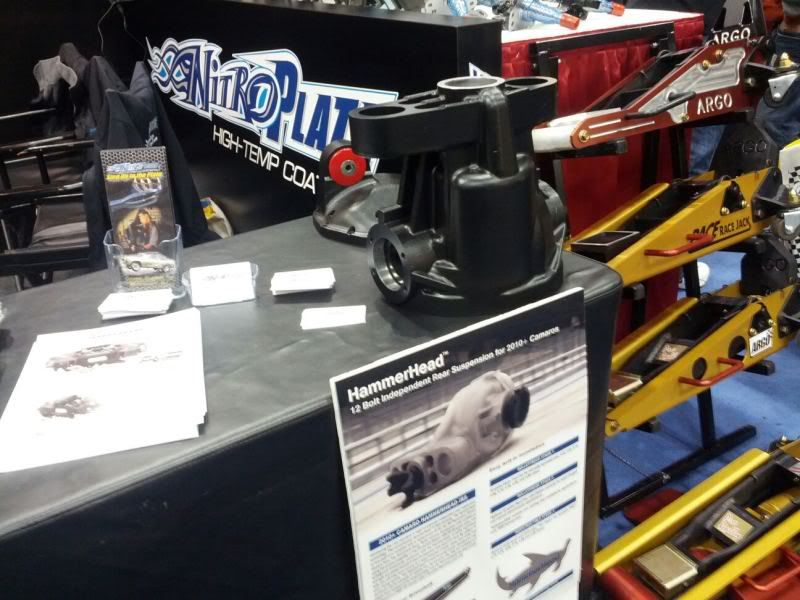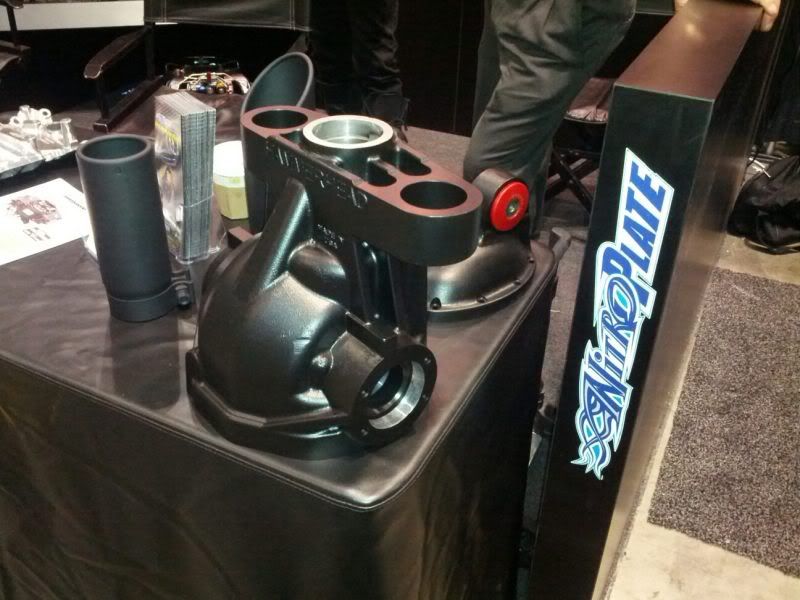 These were just released this month and they had a special on them before December 15th, and it was an offer I couldn't refuse! One of the many things I love about this unit is it comes standard with Pedders HD bushings & the optional Delrin rear bushing for higher HP cars. The 3 pieces together are as another member who bought the DSS Carbon driveshaft & 1400 HP shafts said they're works of art, and I can't agree more. Judge for yourself.
The Driveshaft Shop's (DSS) 3 3/8" Carbon Fiber Shaft weighs in at a whopping 15.5lbs
and will come with a 30 spline end, not the typical 28.
The CF Shaft, pure work of art!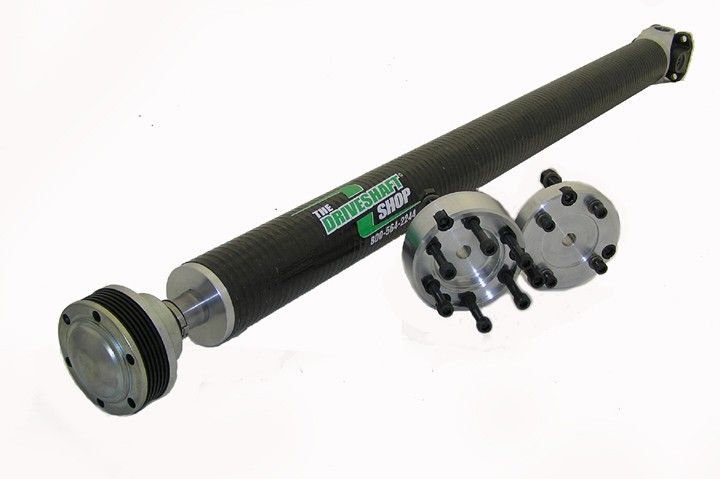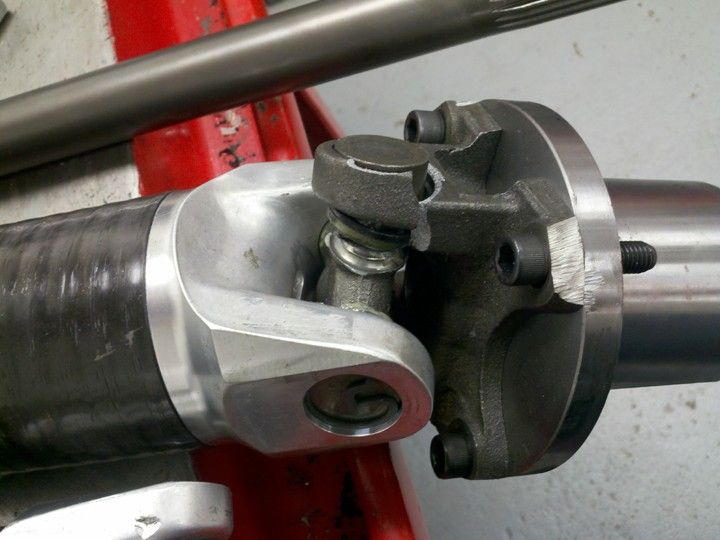 Billet Plates:
Carbon Ends:
The 1400HP Shafts: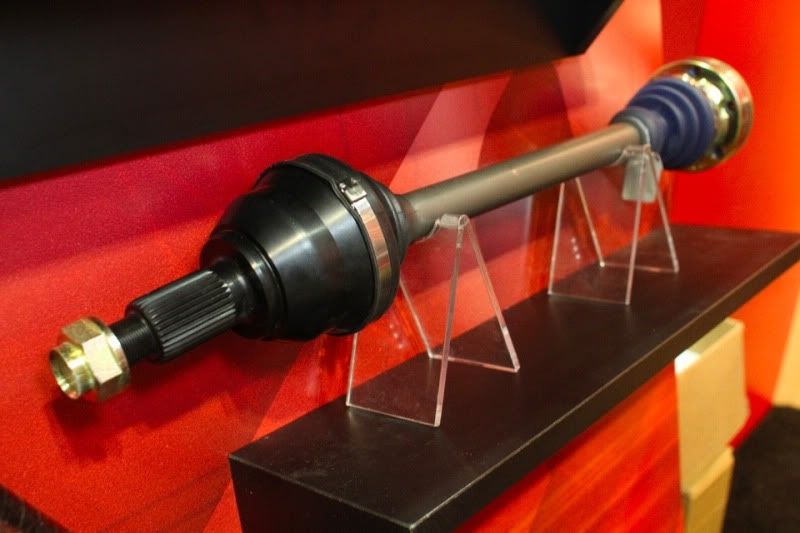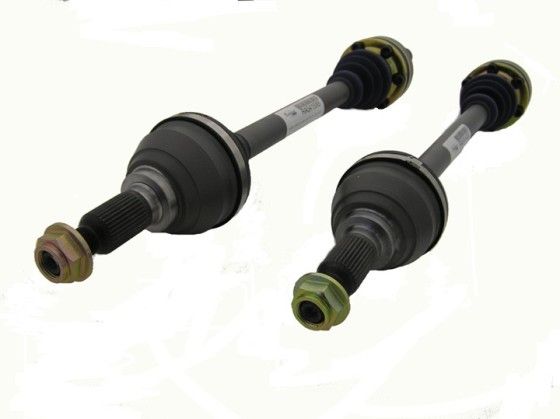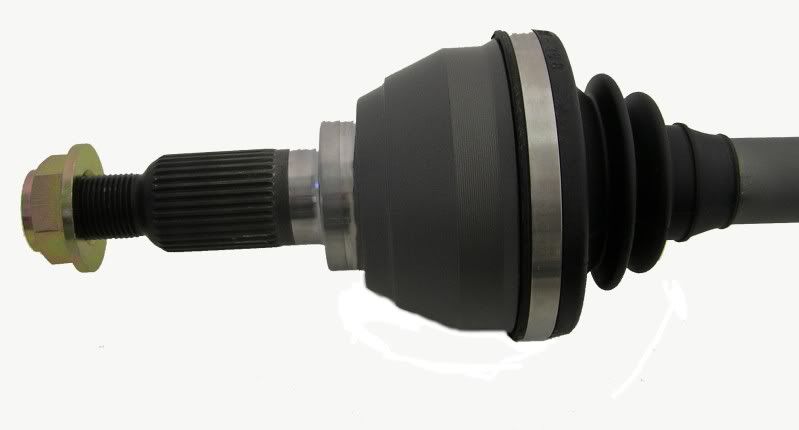 Cage Comparison:

So what's a Hammerhead, besides a shark? Well once you start getting up there in horsepower, it can wreak havoc on a driveline. That horsepower will find the weak part of your system, and more often then not, it ends up being the rear differential of the vehicle. That's is what led The Driveshaft Shop and Hammerhead housings to partner together and build the Hammerhead, a 12 bolt independent rear suspension(IRS) for late model vehicles.
The Chevy Camaro Hammerhead IRS which they had on display at the SEMA show, will come available in three stages:
Bulletproof Stage 1
33 spline Eaton TrueTrac for normally aspirated cars. 3.42, 3.55, 3.73, 3.90, 4.10, 4.30, 4.56, and 4.88 ratios.
Bulletproof Stage 2, the unit I got with 3.90 gearing.
Optional 35 spline WaveTrac with lifetime warranty for supercharged and manual transmission applications.
Indestructible nodular iron casting also available for applications over 1000HP, I chose to go with the cast aluminum.
Indestructible Stage 3
Optional solid spool and 9310 alloy "Pro Gears" for racecars only, 4.11, 4.33, 4.56, 4.75, 4.88, and 5.00 ratios.
12 bolt IRS Hammerhead Benefits and features:
Contains 1400HP capable 30-spline axles.
Less horsepower loss than a 9″ Ford.
Large access to gear ratios, posi-units, and even racing spools
Cast aluminum, and available in nodular iron for extreme use.
So now it's just waiting for the Big, Brown Truck to swing by the crib!
Updates coming soon!