Hey guys!
I thought I would share my "little" project with you guys!
So I bought the car 10 days ago at Kendall Chevrolet in South Miami. It is a black on black with all the goodies!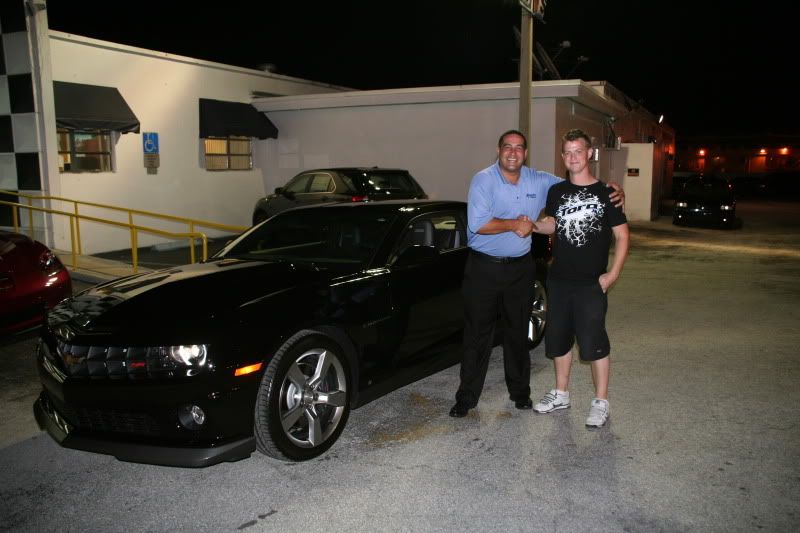 Took the car to my shop and strapped it down on the dyno with only 38 miles on the clock!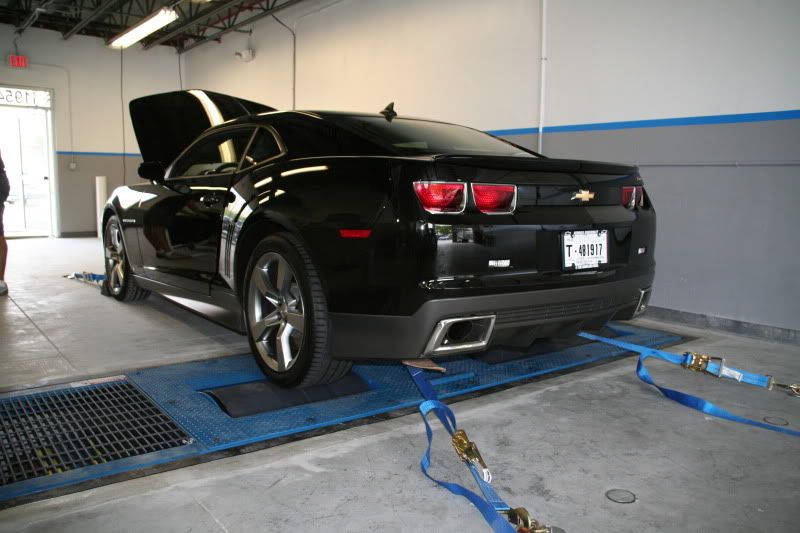 Here is graph from that run, the drop in power/tq in the middle of the run is suspected to be bad/old gas or 87 octane. When we tuned it, it had fresh premium in it which made quite a difference.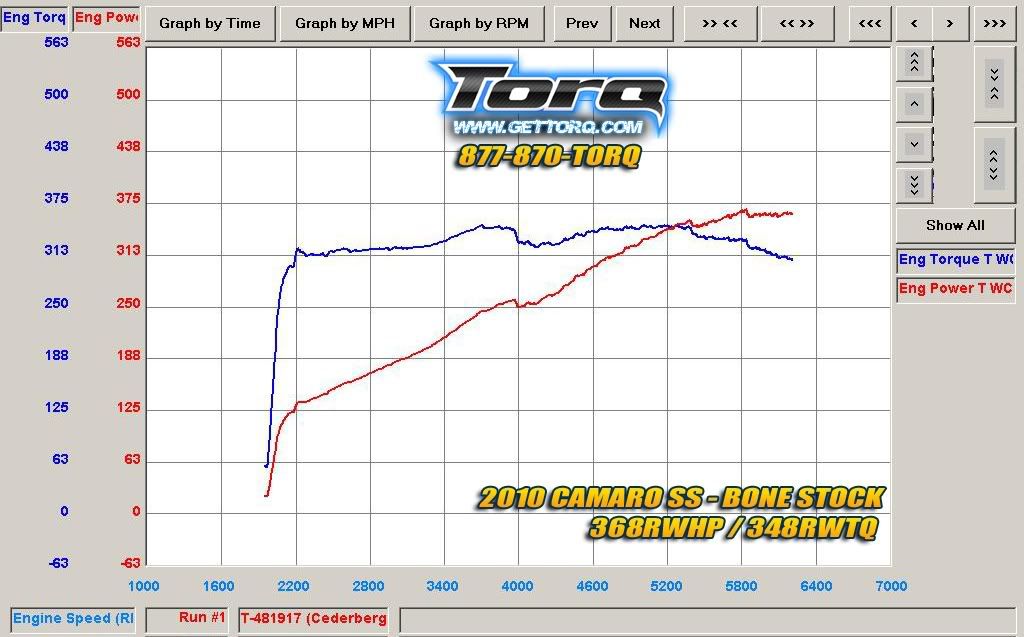 So after receiving our shipment from SCT of Xcalibrator 3's and we had a few hours at the end of the day we strapped the '10 SS on the rollers to work on our first version of our tune.
These cars are tuned pretty aggressive from the factory and do not take a lot of timing advance. We had to run the car richer in certain areas to combat any spark knock but we are pretty happy with the results. Gains are PEAK of 10rwhp and 12rwtq and throughout the curve close to 15hp/20tq.
I feel there is some more left in the car both mid range and top end but I ran out of time to really work on other stuff. .2MPG was also gained driving to work this morning. Idle quality is increased, launching, and a total transformation in driva-bility.
First on the list after tuning was beginning the black-out process. Windows were tinted 35% on all corners (not windshield), and then my "tinter" did some custom tinting on the side markers, fog lights, reverse lights and brake lights. The lights are fully visible with lights on, it is just a slight smoke effect to them with the lights off. I also added the front and rear black anodized Bow ties, made out of billet aluminum, they completely transformed the car in my eyes.
Some pics of the tint and emblems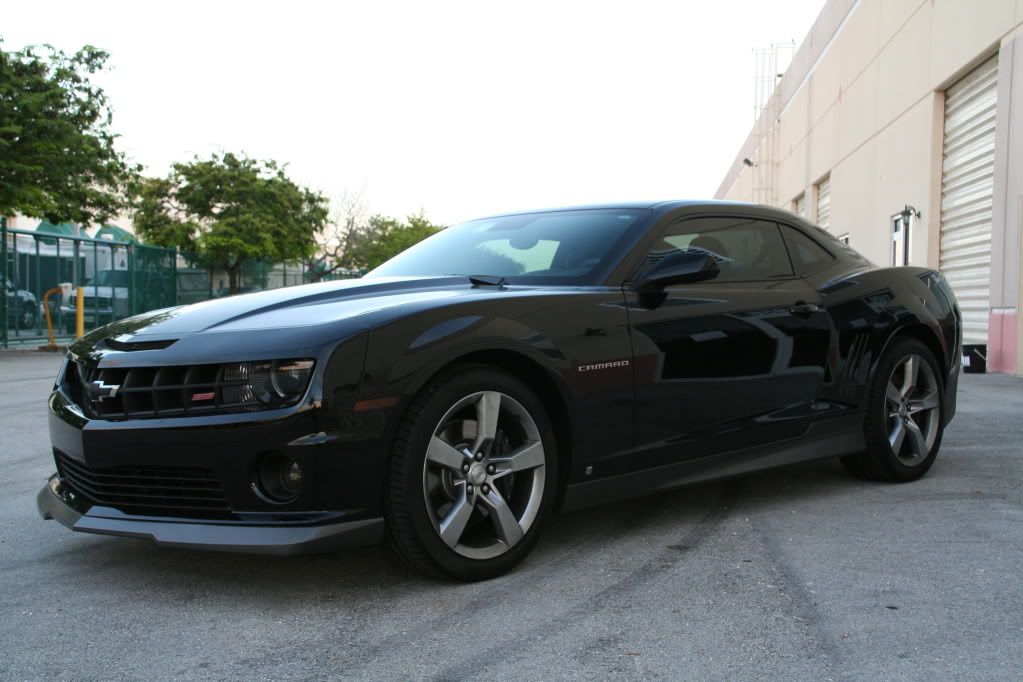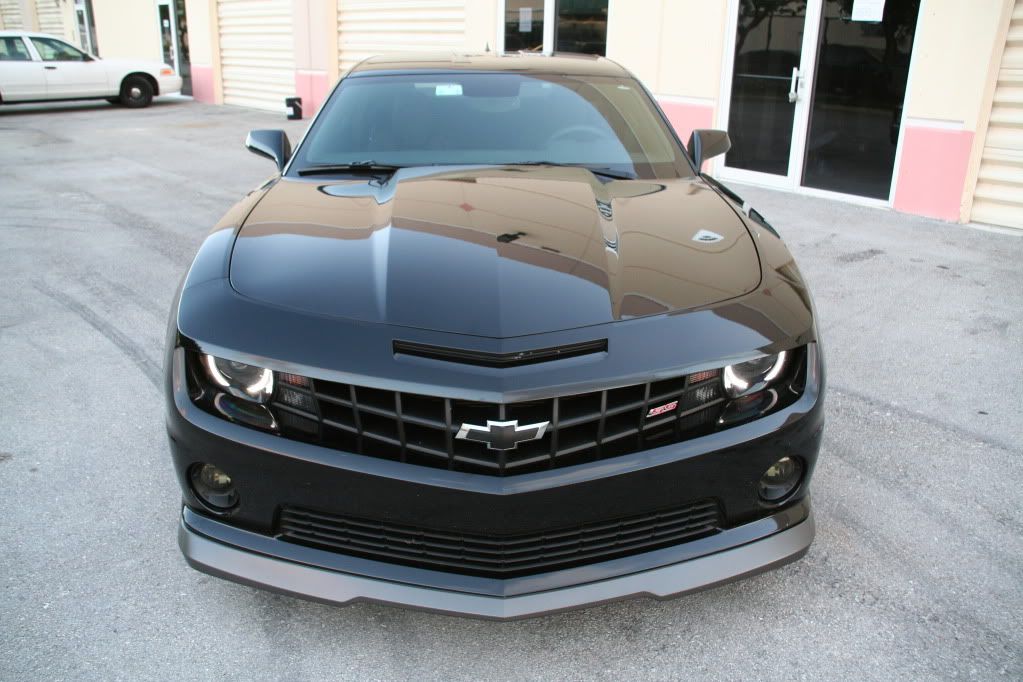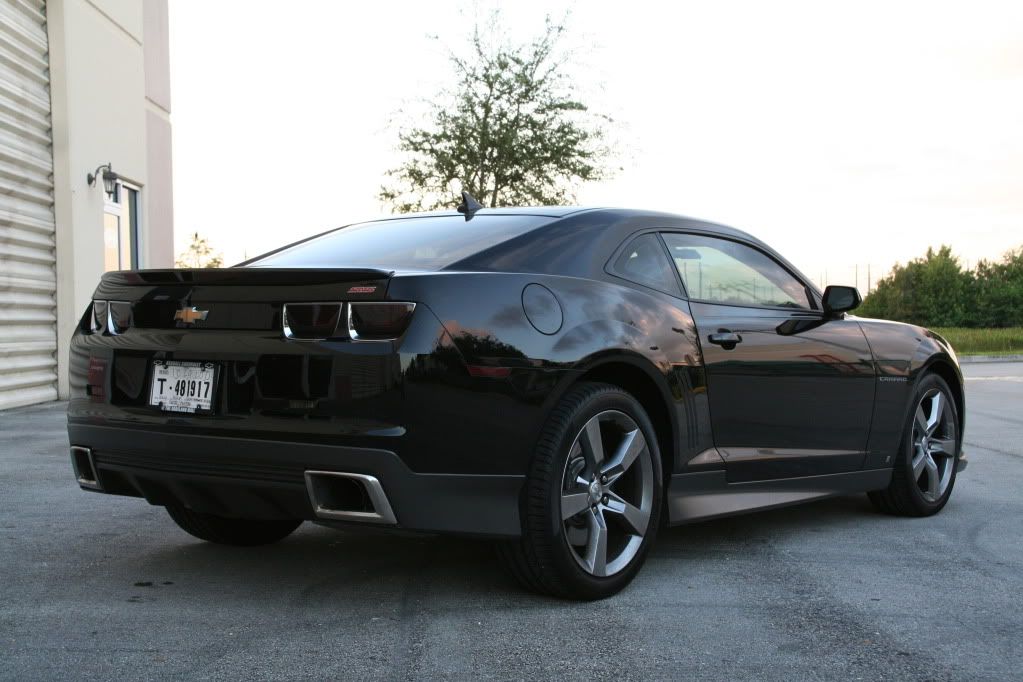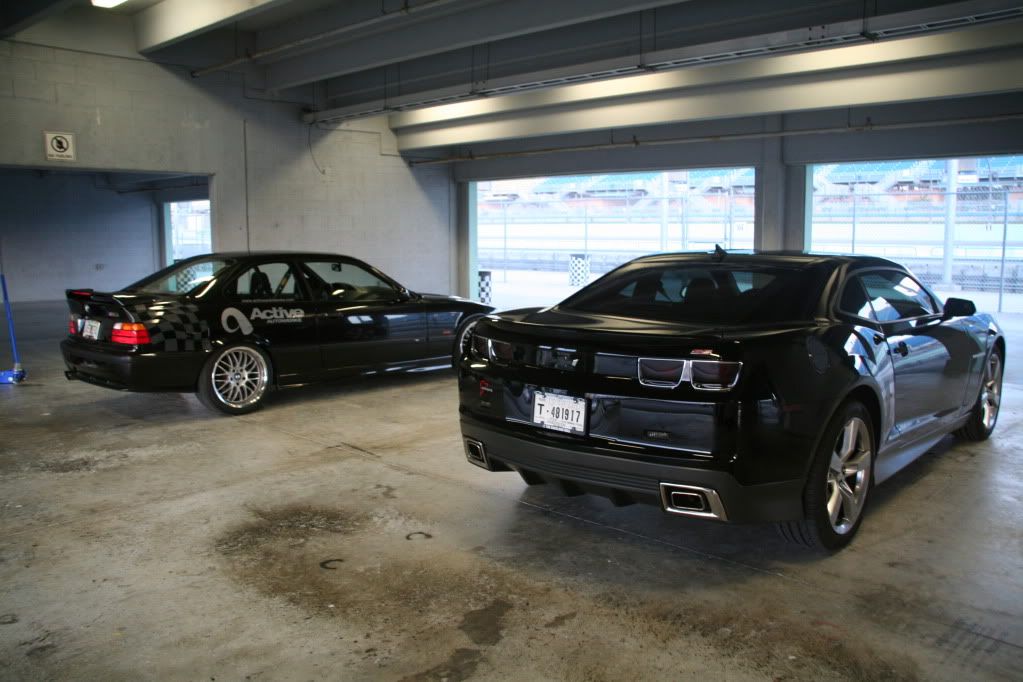 This black anodized fuel door has been mounted as well, looks amazing on a black car. Pics of that soon.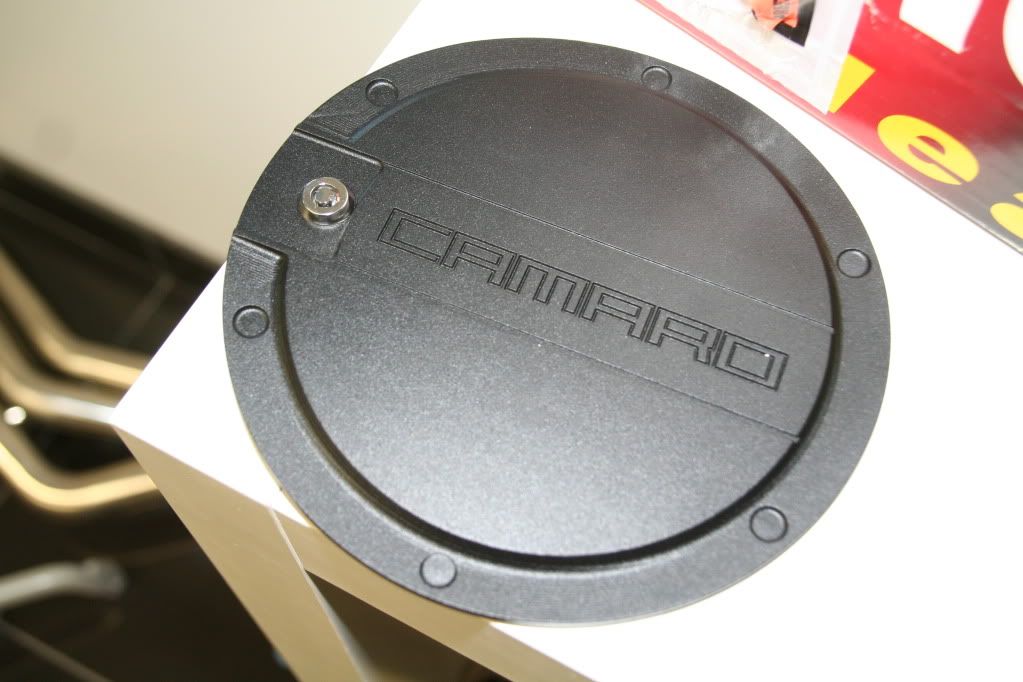 Next on the list were the upgraded and much stiffer swaybars, HUGE difference in handling. The under steer that this car suffers from in stock shape has completely disappeared and handles like a champ now. Thank you to Jordan at Pfadt for supplying us with them so quickly!
New rear swaybar, and old swaybar.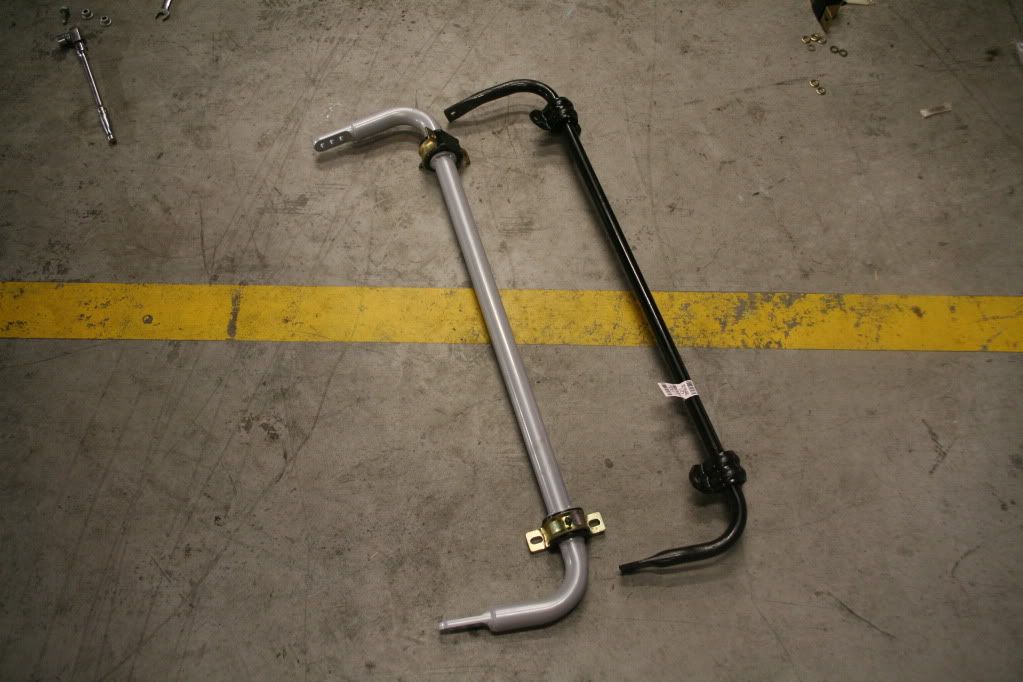 Installed!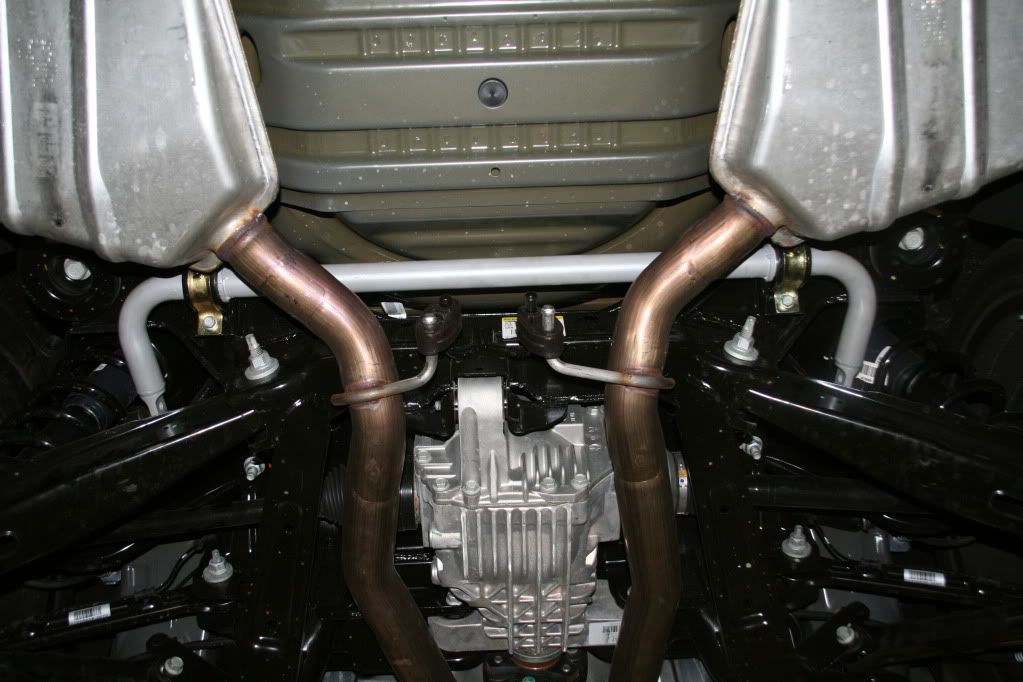 The we started on the 3" Cat-back from MBRP. As you can see in the pics, the stock exhaust is HUGE, heavy and is pretty restrictive. We have yet to dyno the car with the exhaust on it, but expect to see some numbers today or tomorrow.
Quite a difference!
Half the weight, better noise, better power and way better looks.
Here is nice shot of my new Kooks Custom Headers, 1-7/8" x 3" with 3" catted mid pipes. The car is going to sound crazy and pick up some good power with these beauties!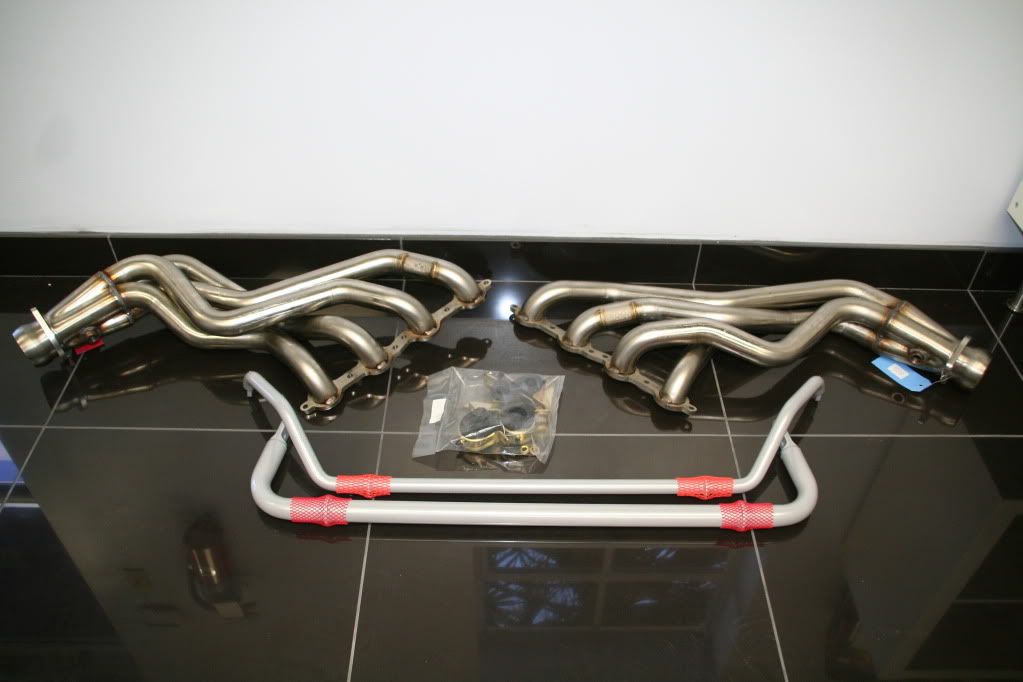 And last a teaser pic from the Road course at Homestead this weekend, a full report, pics and a nice video are in the works as we speak.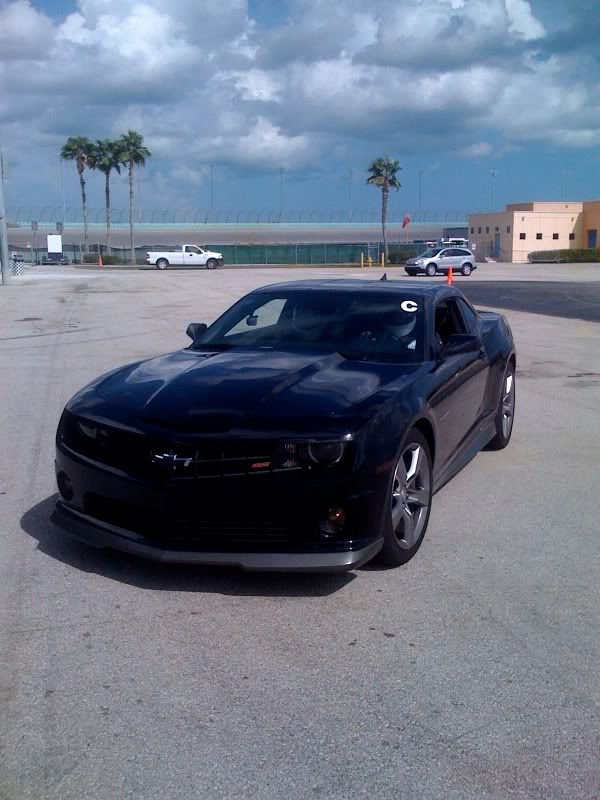 Next items on the game plan:
Springs
Tune with exhaust
Mount CAI
Tune with CAI
Mount Headers
Tune with Headers
Short Shift
After these are done i will be heading back to the track for more testing.
All the above are lying on the shelf and waiting to be mounted. Other items on the list that have been ordered are:
Brembo Slotted Rotors
Hawk HP+ pads
Motul RBF600 Brake fluid
SS brake lines
Livernois L92 Heads
Livernois Stage 1B Cam
Custom Twin Turbo kit
Here is a PS teaser pic of the custom Forged Wheels I have ordered, they are going to look crazy!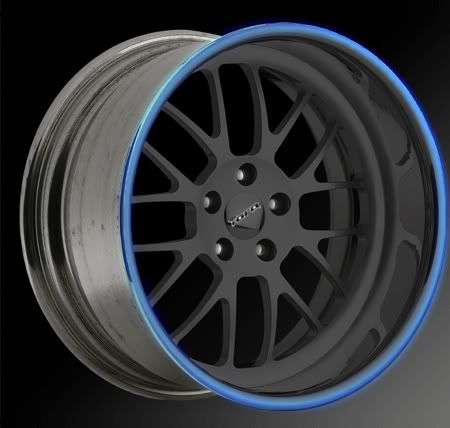 Stay tuned for more pics, videos and power numbers!
/Erik@Torq