So I've been wanting to do some major exterior mods to my car for a while, but I never posted up what I wanted to do because I wasn't sure if it'd ever happen. Well, A great opportunity came up that I couldn't pass, so now it's happening I'm so excited!
Ready for it.... I'm getting my car two-toned!

WUUUUT!!!!!!!!
Her is a rendering I did a while back of what I wanted to do:
And here is a pic that was sent to me by the body shop last night!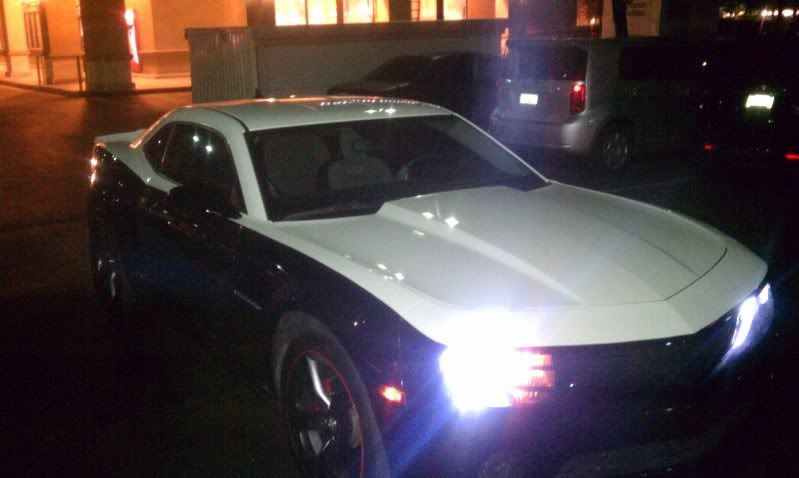 I also had them paint the Door panels and dash trim silver, I get to pick it up later today! I'm so freakin' stoked!
Anyway, I'm going to take lot's of pictures this weekend when I get it back, so stay tuned! I'n case your wondering, that isn't the GM Summit White, it's a pearl white, Infiniti Moonlight White to be exact. I'm pretty sure I have the first Camaro to have a pearl white let alone two-tone with it. A-W-E-S-O-M-E!!! Can't wait to pick it up in a few hours....
Just took some decent daylight pics, Unfortunately sun wasn't cooperating to much kind of cloudy today, you don't really get to see the pearl in the paint in the pics, looks way better in real life...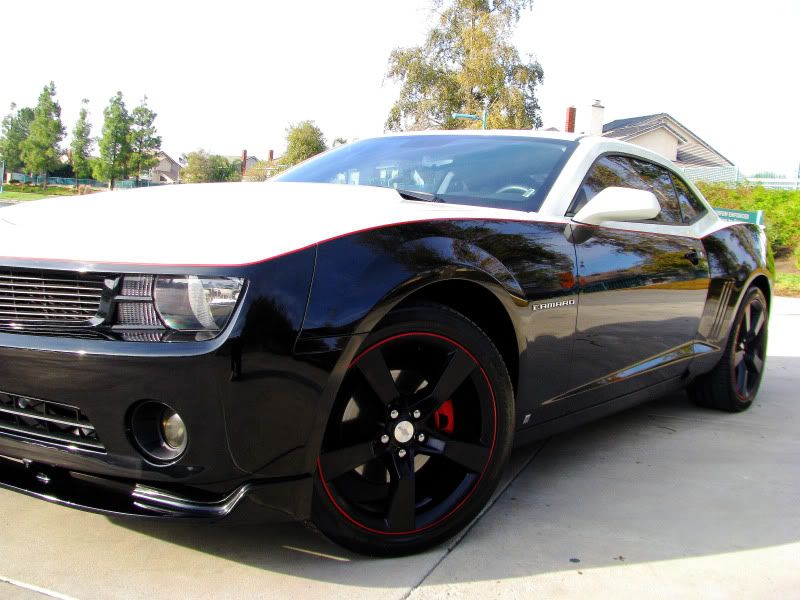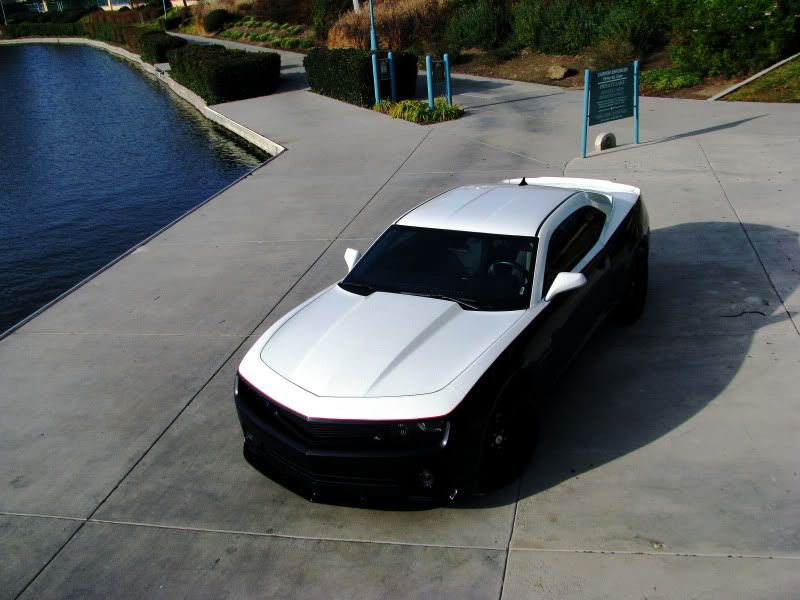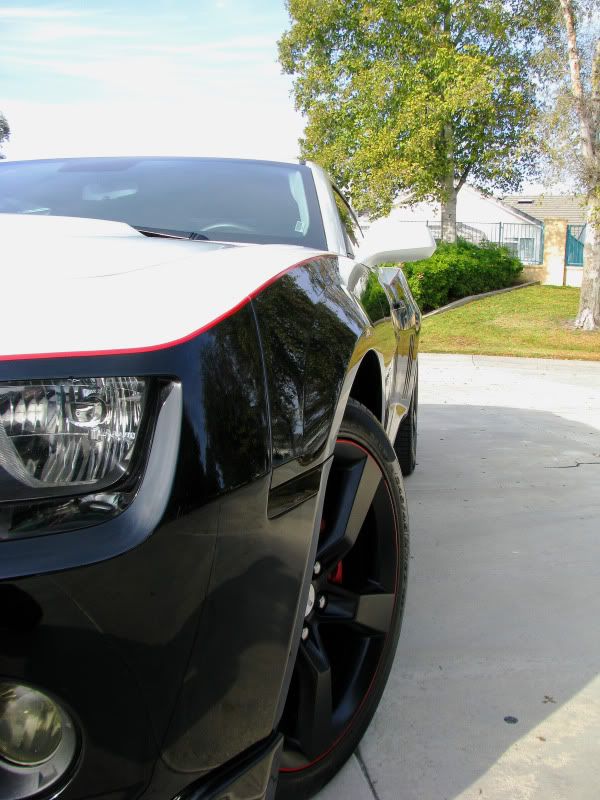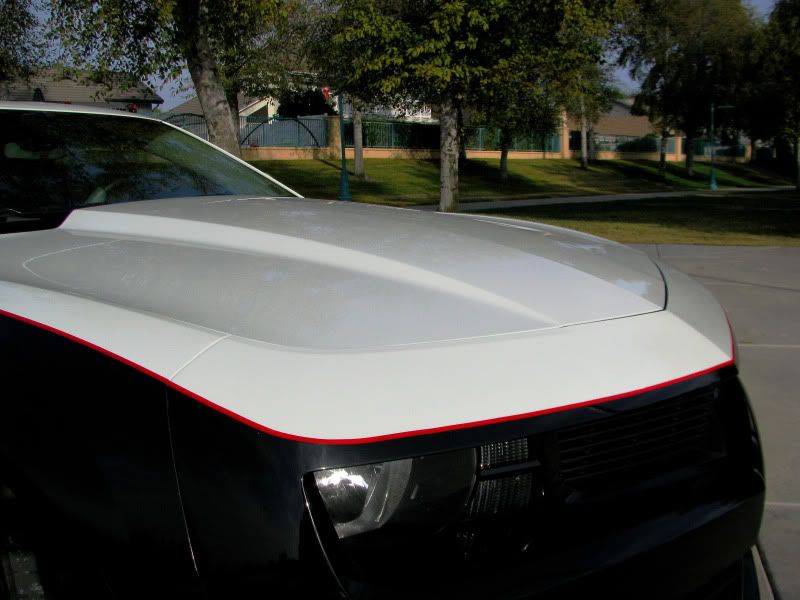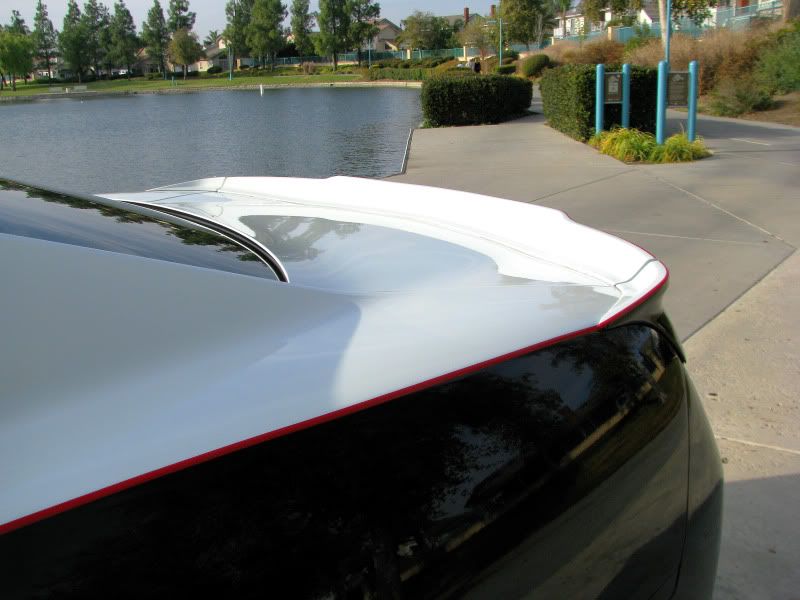 Thought this pic was cool. Brave Goose followed me around the entire time I was taking pics begging for food. It even let me pet it...
Here's a shot of the door panels and dash trim they painted for me.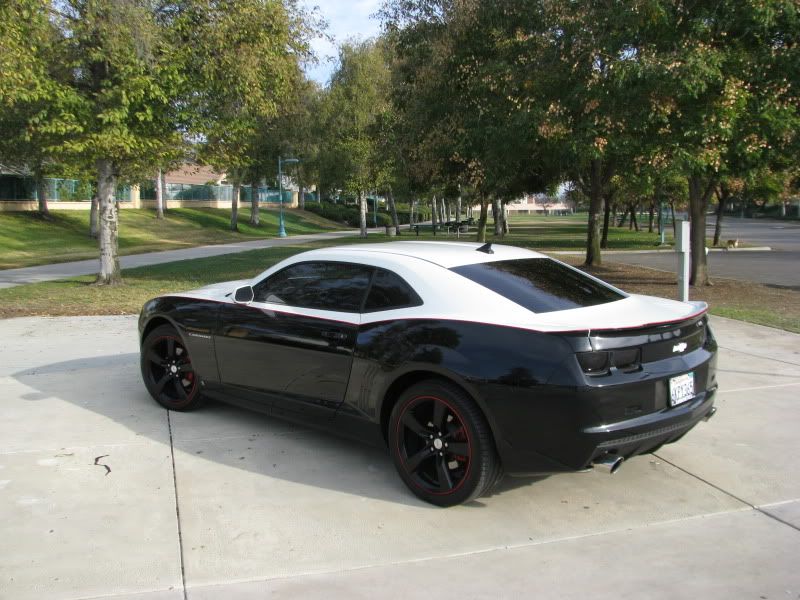 UDATE! UPDATE! UPDATE! UPDATE! UPDATE! UPDATE! UPDATE! UPDATE! UPDATE! UPDATE!
Here's the latest pics of her with the painted rims and T3 stripes!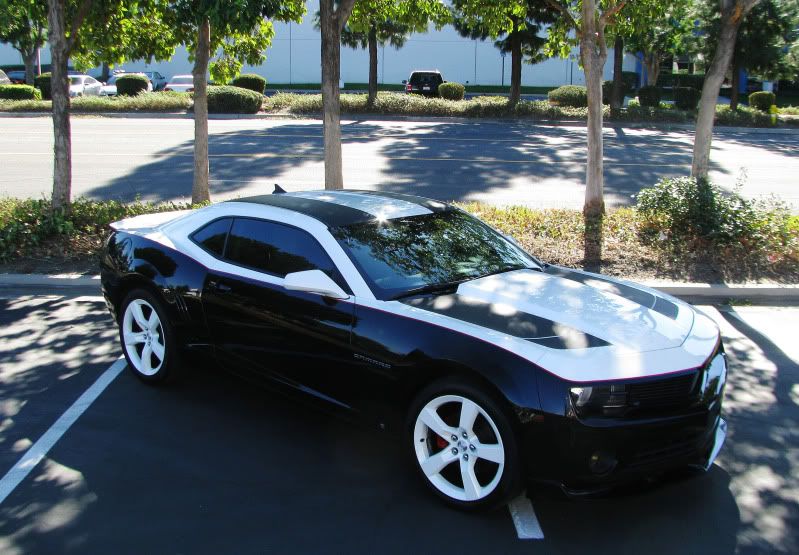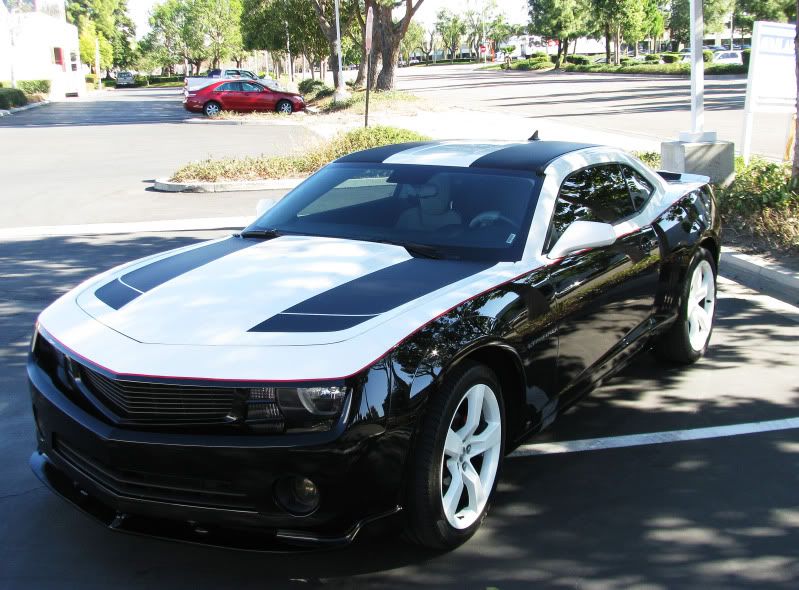 Some new additions. Added a Matte black trunk black out with custom red bowtie decal. Added custom door sill decals and dash trim decals.