Did some painting last Fri. and Sat. been feeling under the weather so havent been feeling up to posing untill today.
I got the G2 IOM caliper paint, Nice kit brush sucks, stick sucks but knew that going into it from others reviews so I picked u a set of brushes
Did my calipers and also used the extra to do my rims..
Calipers have 5 coats and rims had 3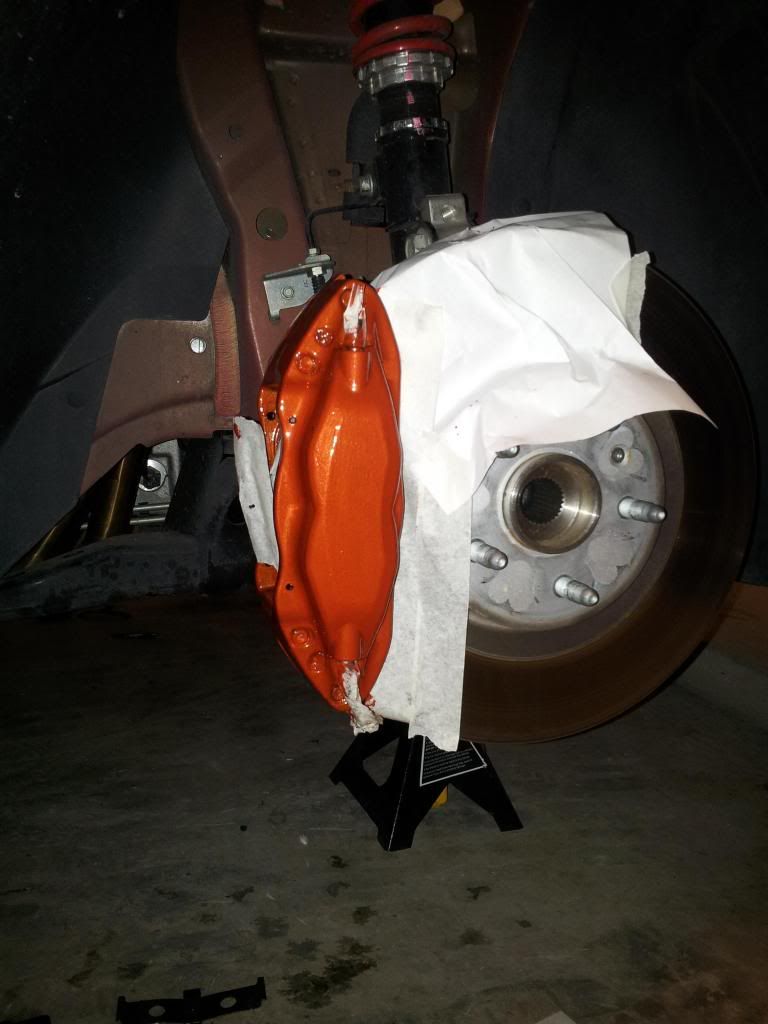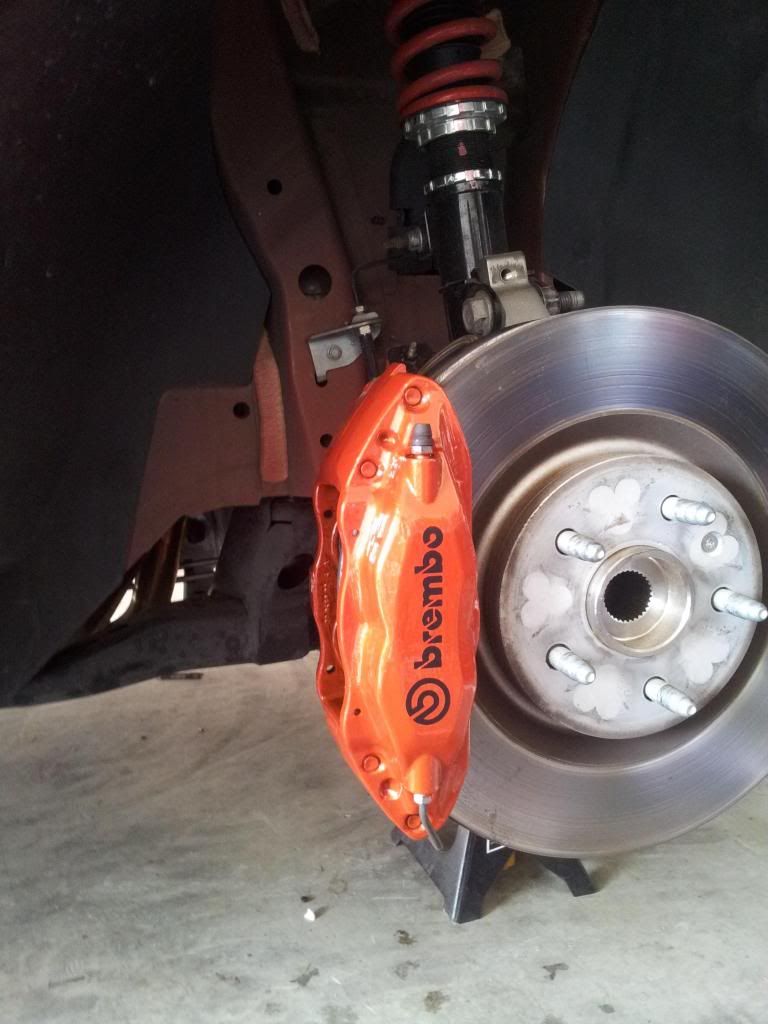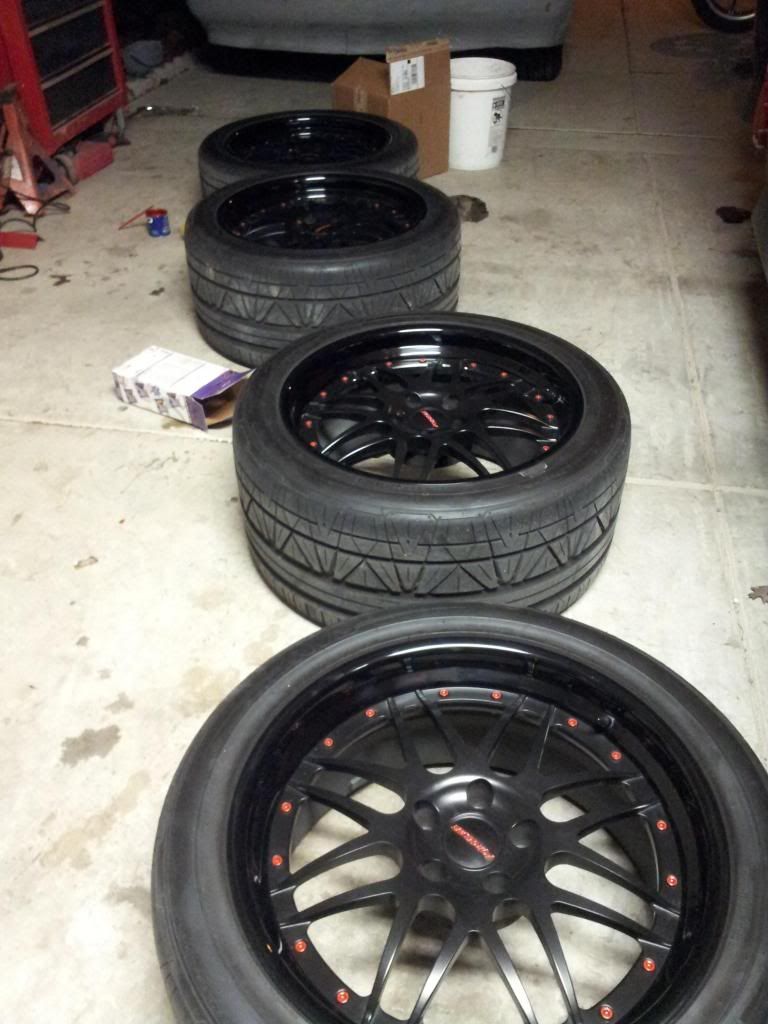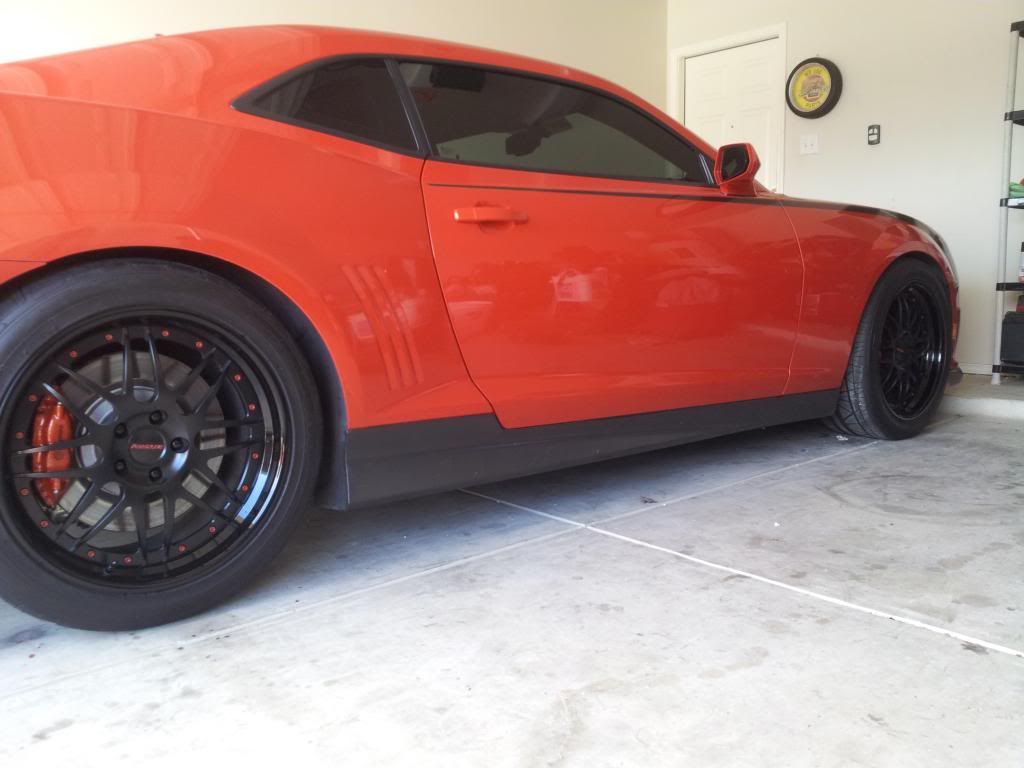 All in all I think it turned out ok..
Sorry about the pictures, everything is dirty car/rims garage, Ill get some nice outside pics once I do some cleaning / waxing with weekend