Well, after going over all my options for trans cooling, I bit the bullet and went with this (without the bypass):
Tru-Cool Max LPD47391 47391 Low Pressure Drop Transmission Oil Cooler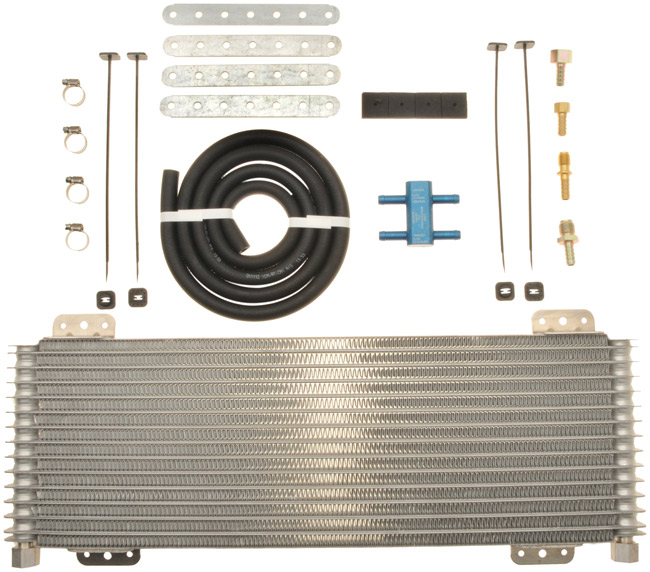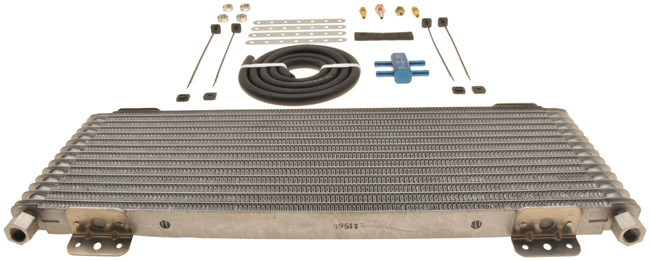 https://www.amazon.com/gp/product/B0...?ie=UTF8&psc=1
Its the only cooler that would not be covered by the bumper, actually gives me 30% more cooling (BTUs -- 29,500 for the biggest B&M, 45,000 for this one!).
So, if I get the 30% cooing (on a 105° day I was right @ 250°) with the current setup (remember, I have the Mishimoto oil cooler in front), I should now see ~175° to 180° under load. I'll test that when the temps get up, but, we'll see if I really get the 30% more cooling. I'd be happy with 20% (~200 °) on the track.
So, this will be my next project. Loved the B&M, but with a good portion covered, and this new unit will be 100% in the flow of the air, I expect much better cooling. I should not see any real rise in intercooler or radiator temps since those have been working fantastic.
Just part of the flow of changes -- learn new things -- love the fact ALL of this cooler will be in the air flow and I don't need to cut open my bumper.
I do have a couple of fittings ordered via Fastenal to work with the ADM hoses, those will be in Monday.
Onward and upward...
-Don