A few words from the "opposition" if I may. As a blue blooded Ford aficionado, even I can admit to some excitement for the GM camp. Whatever moniker adorns the upcoming
Uber
Camaro, I have no doubt that it will pack more technology and performance than Chevrolet has ever offered to the public in their version of the pony car. It should be one hell of a ride.
A few things have piqued my interest, most notably, the wheel/tire sizing.
Quote:
Originally Posted by thePill
with the 285/330 combo, the 12 inch wheel plus the 330 rubber would weigh close to 90lbs per wheel, thats almost 30lbs more over stock rears alone.
The GT500 community has been begging Ford to upgrade to similar wheel/tire sizes for a few years now. Ford has increased power and decreased weight, but has done nothing (beyond a move to a 265
up front
on an SVT PP GT500) with regards to better traction. A 285 out back has failed miserably at putting power to the ground (and yet there are cries for
more
power!). As mentioned, the weight of the OP's tire sizes would definitely cross a threshold. Unsprung weight is a NVH killer, along with increased rolling resistance (decreased MPG) via more rubber to the road. As an enthusiast, I'd love to see GM pull this one off, especially in light of the impending "green takeover" looming in the near future. If not, I'm sure that just as S197 owners have to do (rear bumpstop bracket trimming, shock boot elimination, carefully chosen offset specs) Z28 owners will be stuffing the widest possible rubber combinations possible under the fenders.
The battle (as I see it, anyway) won't be which camp has more power. It'll be who can put it to the ground
and
run with it. May the better car win.
Quote:
Originally Posted by Z_Rocks
Ah, the only thing this car misses, is a true forged piston and rods. That's where I envy GT500. BTW, GT500 for MY2013 (production in 2012) will get the TVS2300 @ 600HP.
A couple of things. It would be great if the GT500 came with a traditional or conventional forged rod, but it doesn't. It uses a
powder forged
rod. I'd love to have had a set of Manley H-beams (ala the style the GT or the '03-'04 Cobra used) but Ford decided not to use them and instead went with a much cheaper, yet fairly adequate rod. The rods are one of the limiting factors in the 5.4 mill at somewhere north of 750-800 horsepower.
Stating that the '13 GT500
will
get the TVS is interesting. I keep my ear
very
close to the ground, and I've yet to see anything from Ford that would hint anything happening in that direction. I've been to the end of the internet (twice, this year alone
) and I find your proclamation a bit weak in the validation department. Don't take it the wrong way, but if you have something to share from Ford's own S197 product development team meetings - I'm all ears.
In conclusion, I'm happy to see you guys getting something more. Aside from the dash, I think the GM design studio has done a heck of a job. Improving the breed even more only encourages the same from the competition. The result of which, we all benefit from. Hopefully, the ridiculous power numbers that have become the norm are more than short lived.
For some perspective into my insight (and vice-versa) I offer a little of my 725hp pig...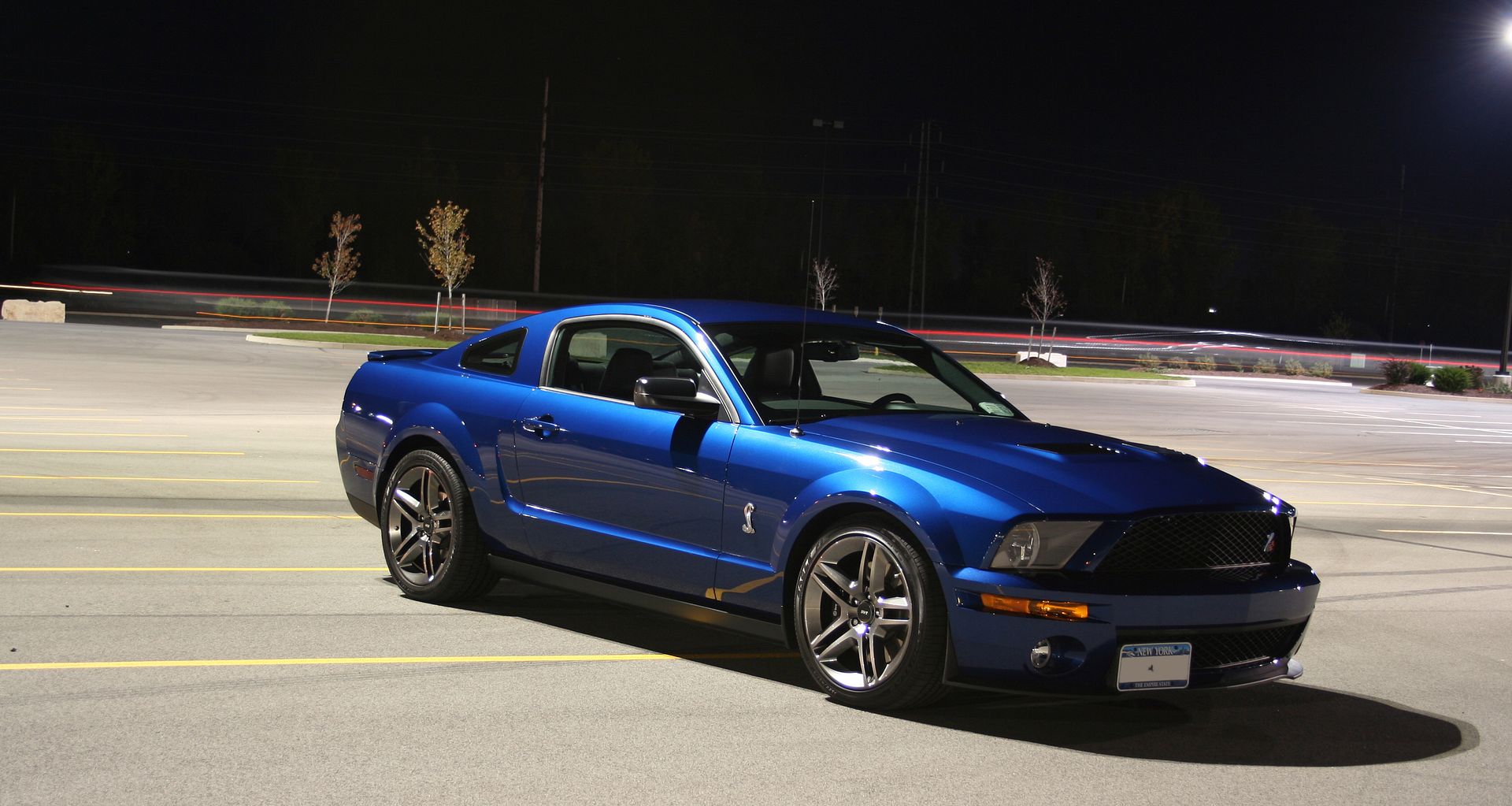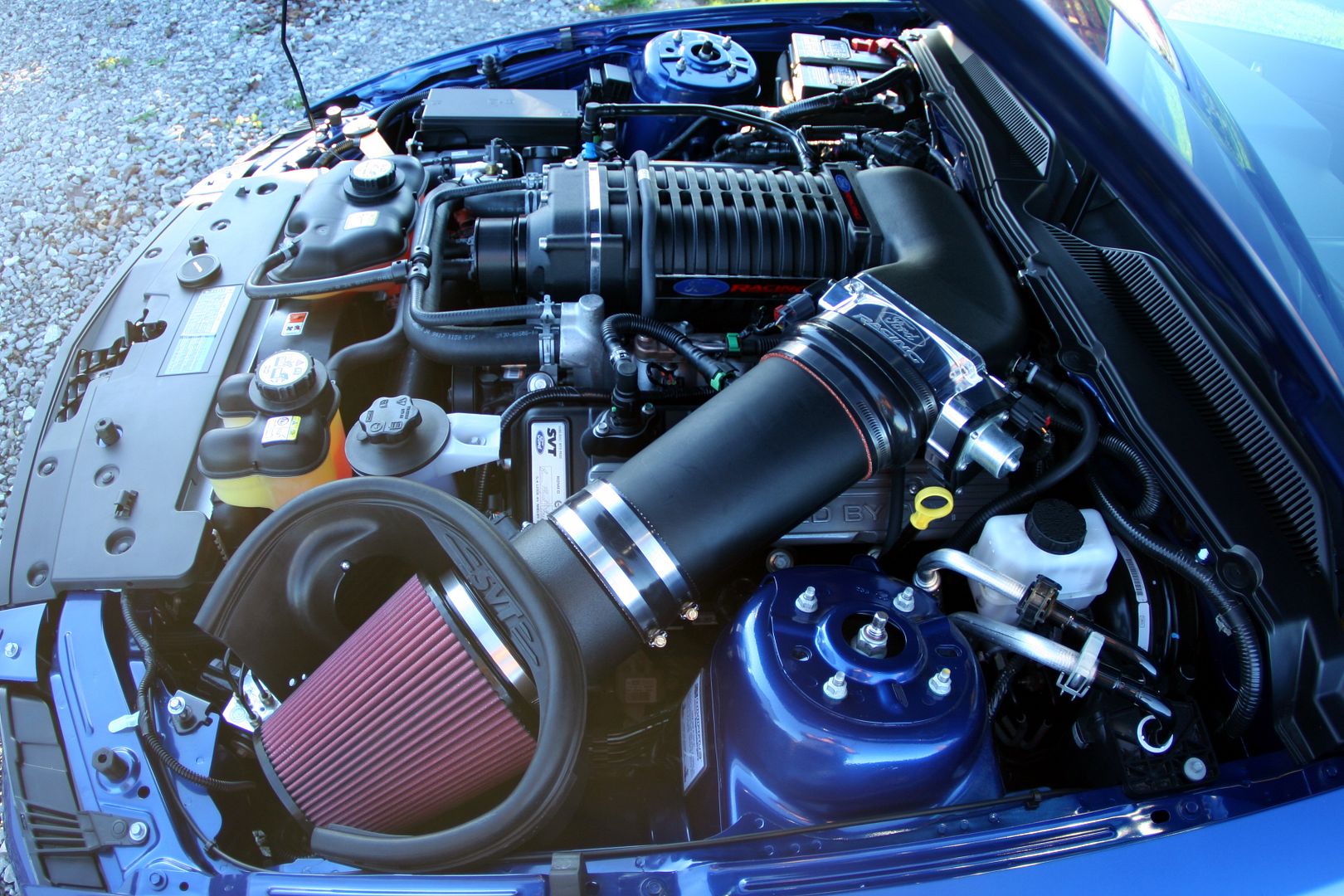 Tob