Here are some close up shots of the Camaro SS Super Chiller. Still need to get one on a Whipple. This one is for a KB but Maggie is the same as far as these pics cover. This is before insulating tape is put on cold fittings. Once taped up you can't see much.
Update:
Whipple Camaro, ZL1 and ZR1 now covered!
Also new custom AN O-ring Fittings used now not shown in these pictures.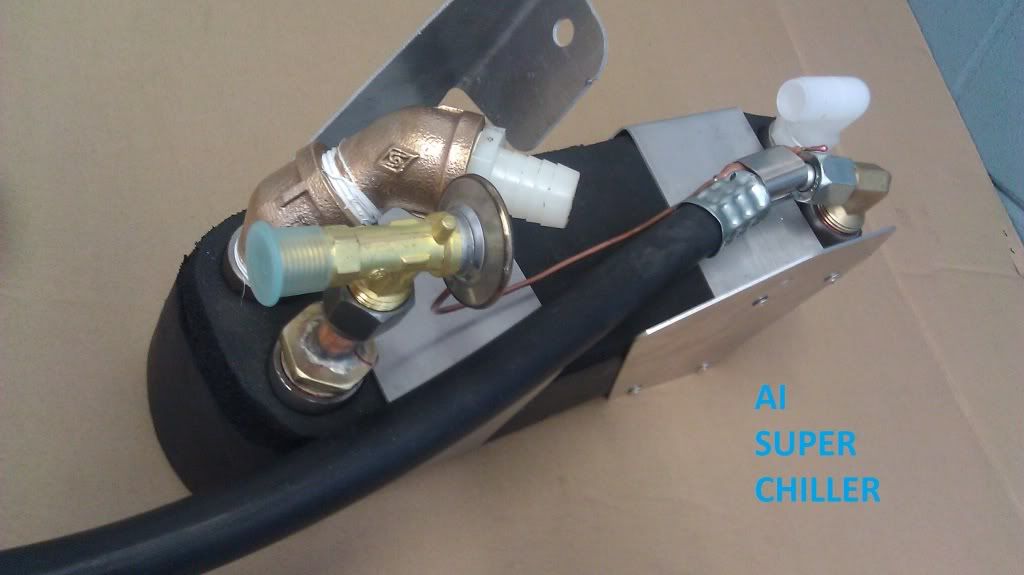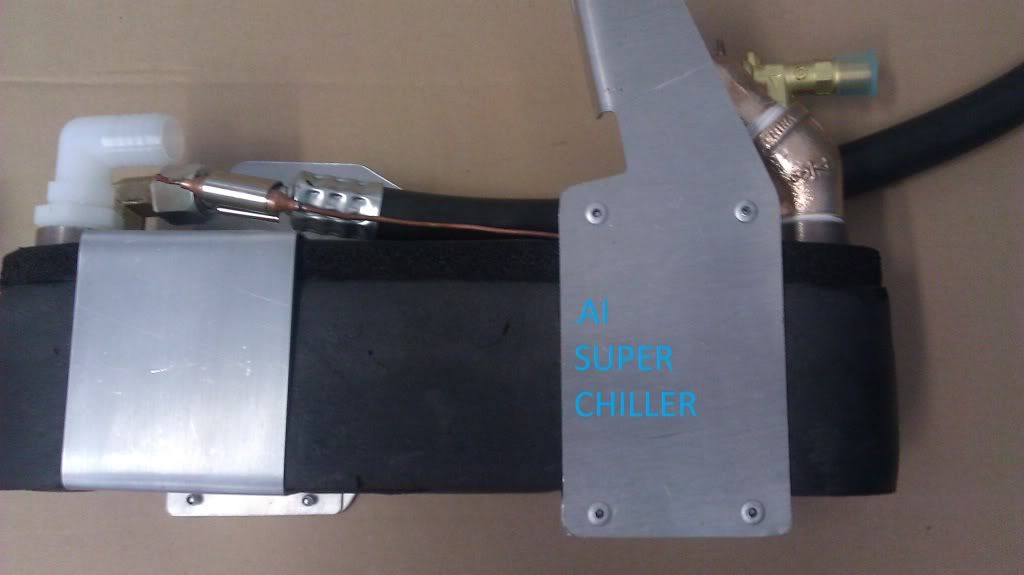 Thie tube below is critical it can't be kinked or cracked; there is a gas inside that makes valve work. This valve is calibrated to work on Chiller. A lot of research (trial error) has gone into maximizing performance.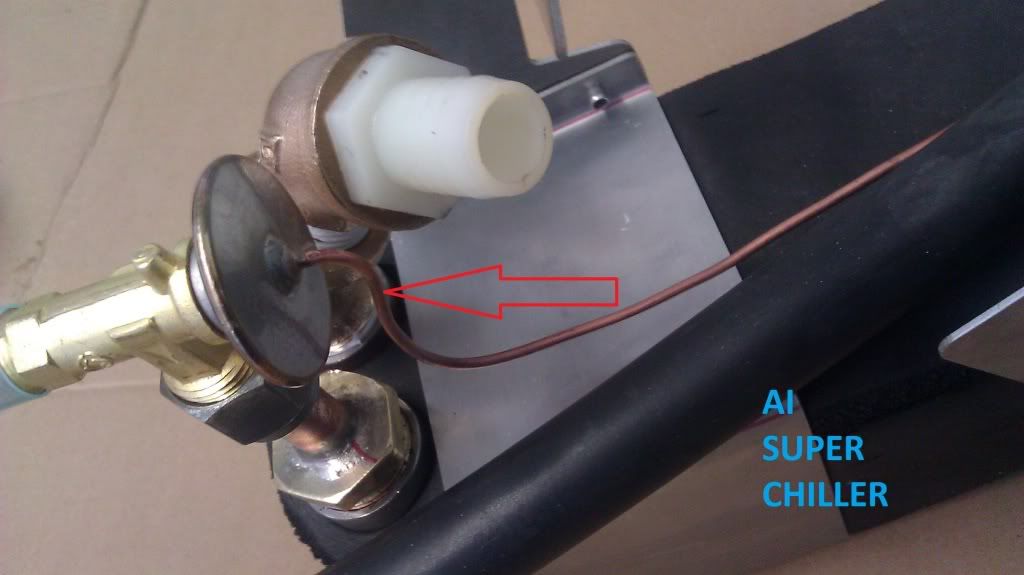 I also recalibrate the stock AC Valve when a Chiller is installed. Unfortunately on a KB you can't get to the stock AC Valve with blower installed. It's almost impossible to get to AC charge port as well. That brings us to next pic.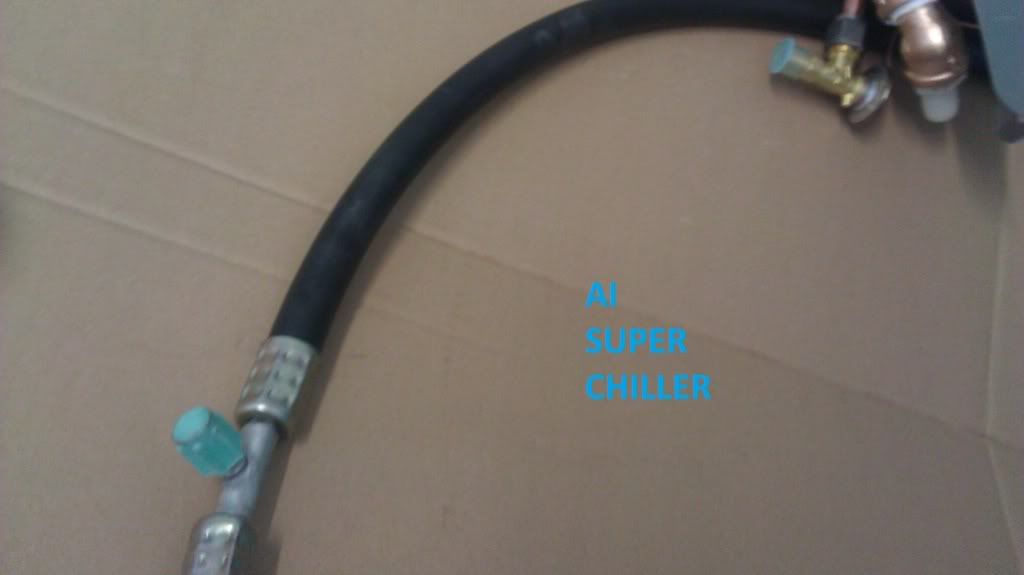 This extra AC charge port is included for the KB. These have to be welded since they are not available for this size hose. This AC charge port is under car but it's still a lot better than the one behind Blower.