Just put new wheels and tires on my camaro, looking to sell the factory wheels and two front factory P-Zeros. Wheels are very clean, one of the rear wheels has two very slight scratches(Made by the guy that removed the factory tires

).
You can see the scratch on the left side of the wheel spoke, looking straight at the wheel its very difficult to even see.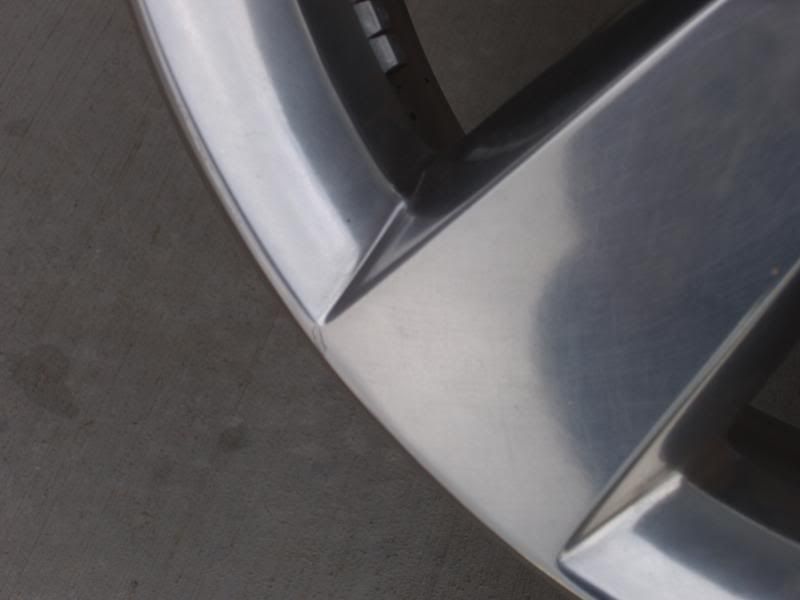 Only other blem is at the top of the spoke where it meets the rim, again, very small, have to look pretty good to see it as well. All other wheels are clean, no curb rubs at all.
Again, fronts have the factory 245 P-Zeros mounted with only 8000 miles on them. Still lots of rubber left. Wheels come with valves, sensors and factory lug nuts, all in good shape.
Asking $800 + shipping for everything. I live in North Central Montana so if anyone wants to come pick them up, save on shipping. Realize there are not ALOT of camaro drivers up here that need an extra set of wheels but just throwing it out there. Again, will ship at buyers expense.
Offers considered but looking to get some cash out of them to pay for a new Torque converter for the maro
.
__________________
Fiftydriver

2010 SSRS, RJTC, L99, Maggie 2300 SC, 3.4" pulley, Roto-Fab CAI, Dynatech Supermaxx LT headers, Dynatech High Flow cats, Corsa Cat back exhaust, Dual Elite Engineering catch can, MSD wires and Jannetty custom tune, JRE custom diff w/ posi mod, 3.91 LPE gears, Pfaht trailing arms, Pfaht trailing arm and Diff bushings, drop springs and sport sway bars front and back, Fesler dual guage pillar pod w/ AM Cobalt Boost and A/F guages.

More to come!!