170 degree thermostat for 15 bux!
---
So I see the 160 and 169 degree thermostat going for 25 to 50 bux but I'm a cheap ass. I grabbed a Stant 170 degree thermostat and felpro seal for the stock thermostat at O'Reilly's. The thermostat is the same diameter and a hair shorter but that shouldn't be an issue.
I'm going to use this when I pull my top end off to do my cam swap.
[IMG]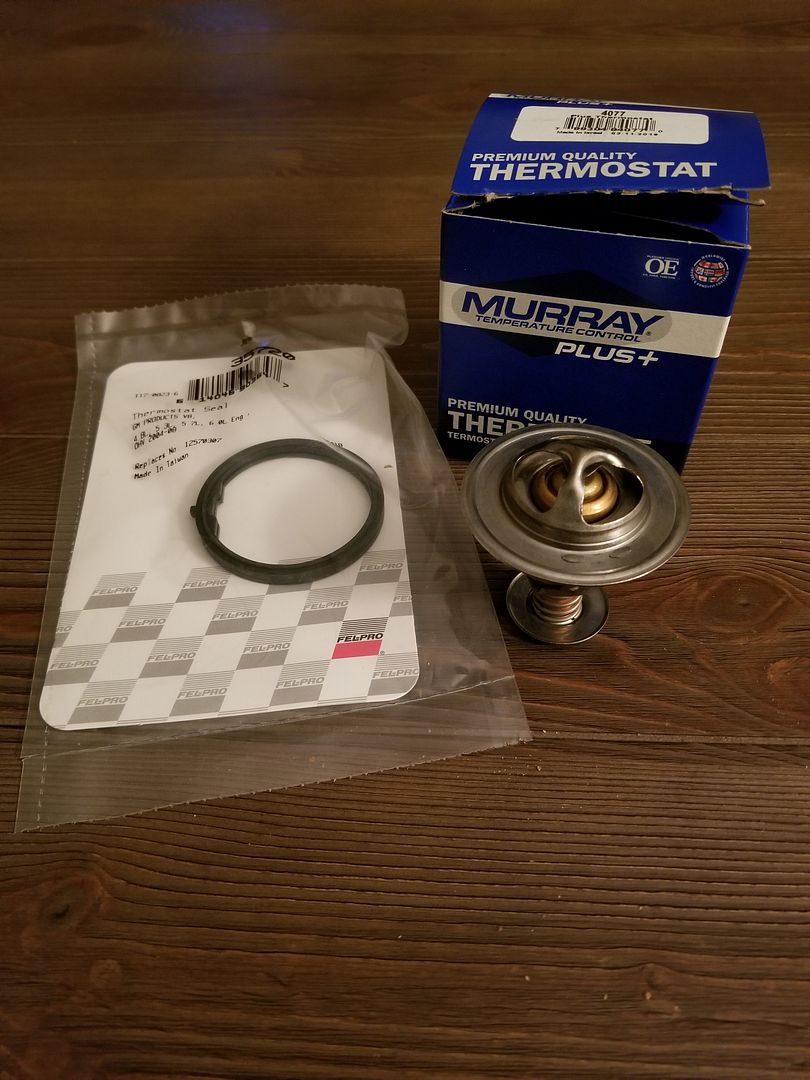 [/IMG]
__________________
2011 Camaro 2SS L99, 3500 stall, BBK xpipe, muffler delete.
2017 ZL1 (SOLD)