Well, we ran into a few snafus this past week to delay progress. Number one was when we realized the MPD1 hood has less space under the hood than the stock one, and since I just installed the Pedders XA Coilover system the little adjustment knob was rubbing the hood.

I made a call to Pete at Pedders but they were already closed, but we communicated over the weekend and he said all I have to do is set the knob where I want it, then simply remove the knob and keep them in the glove box. At first I thought we could use a router or dremmel and just tweak the underside of the hood, but at that location there's not much thickness to work with. I also called Eric at MPD1 to inform him of this, I'm sure this is something he's going to want to consider revising on the design.
Here's the pics of the damage: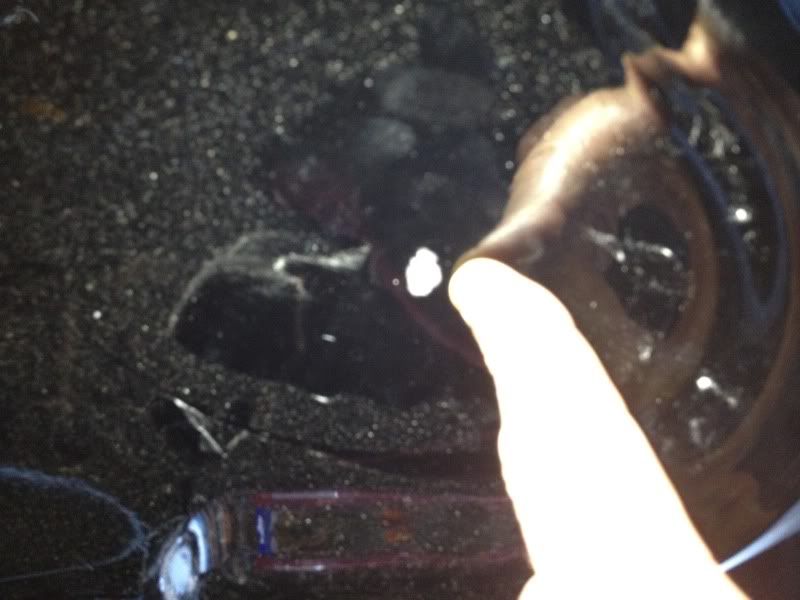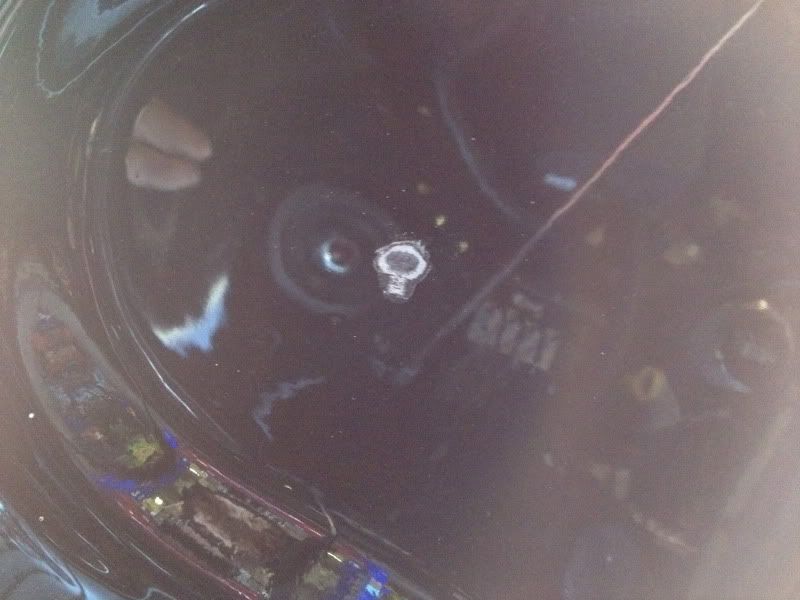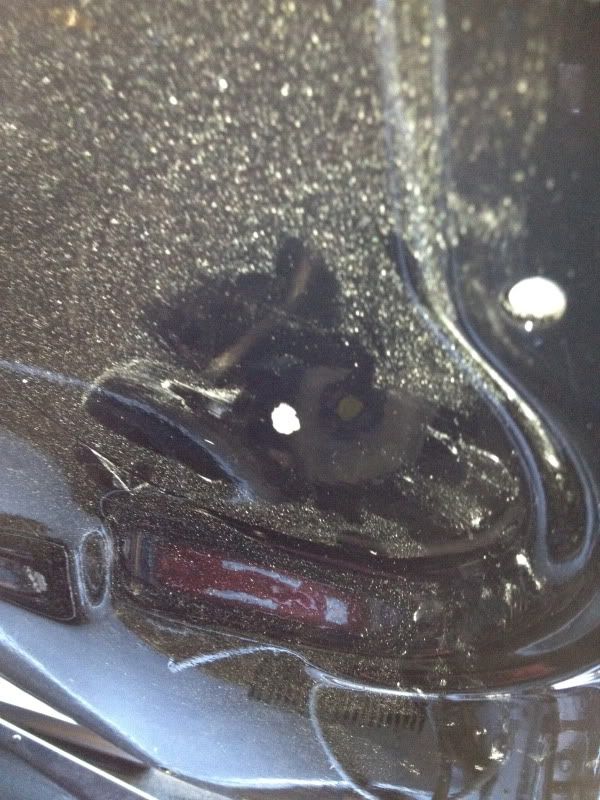 The culprit: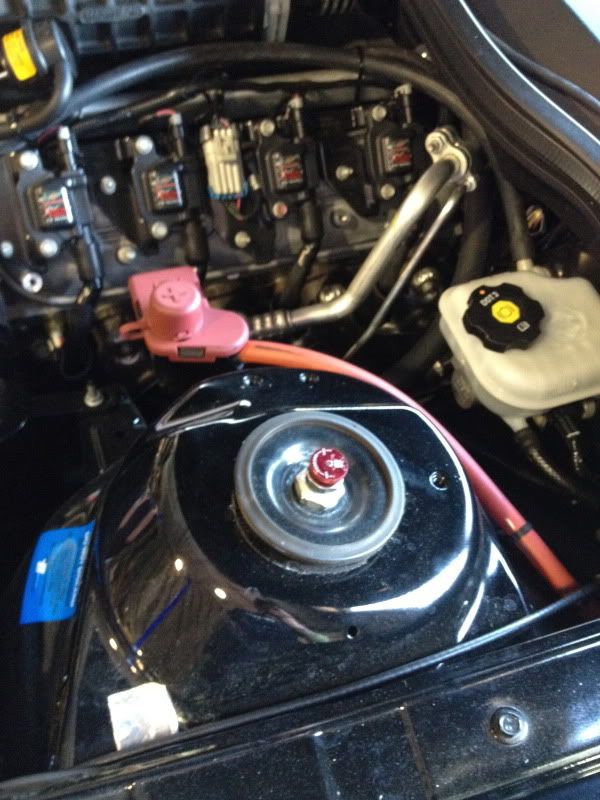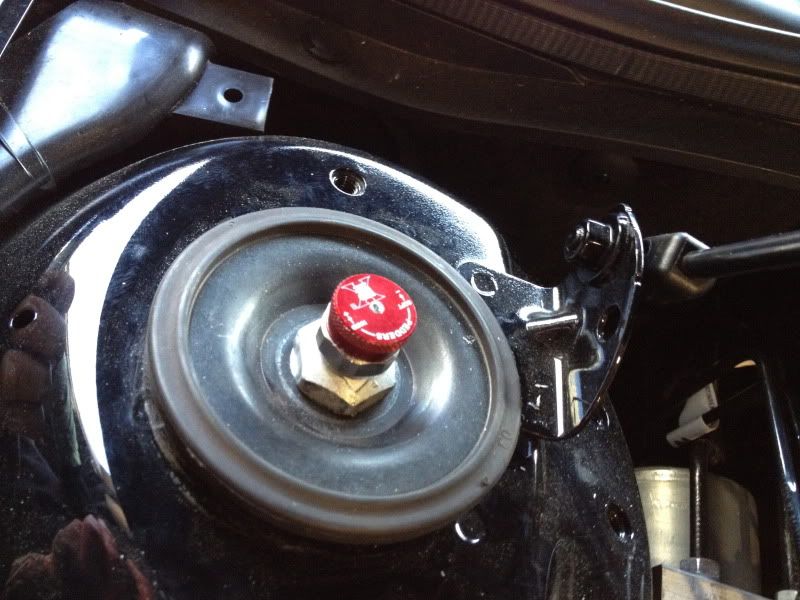 These are things that happen when you start modding, and putting different pieces on, so I just have to roll with it and move on...So to everyone out there when you do your mods, double and triple check everything, cause nothing comes easy. I heard a great slogan today while watching Horsepower TV, the guy said, "Measure twice and cut once." Words to live by!
I already showed the hydrocoated pieces for my engine cover & fuse box cover a few posts up, here the custom Onyx emblems Roger from Emblem Pros made me. The pics do these pieces no justice, they really are beautiful works, excellent guy & company to do biz with. So much so, that I just ordered the radiator shroud cover & rear drain covers in the same hydro coat pattern & a few other goodies...Keep up the great work Roger! Here you go Kurt!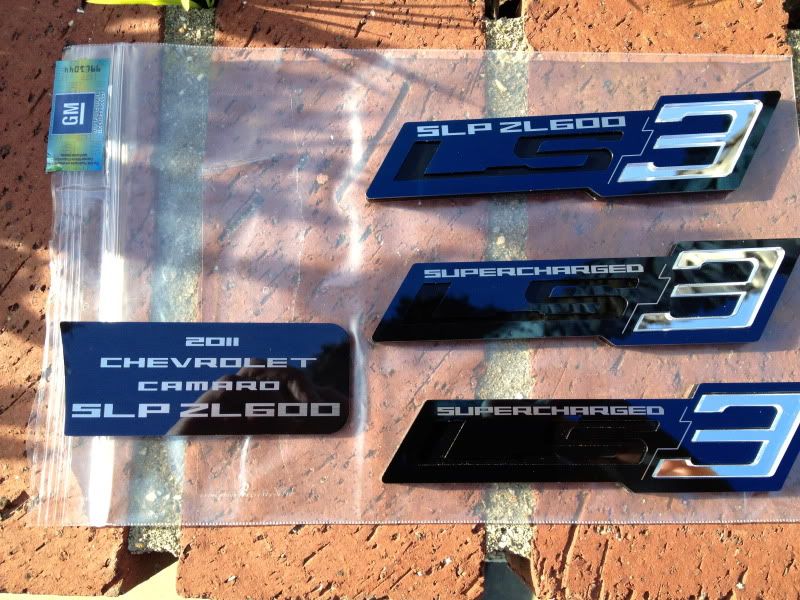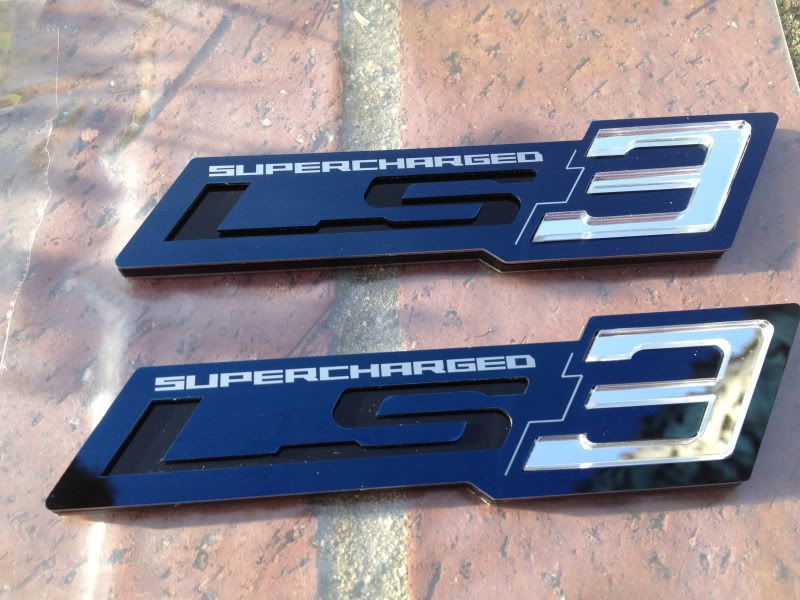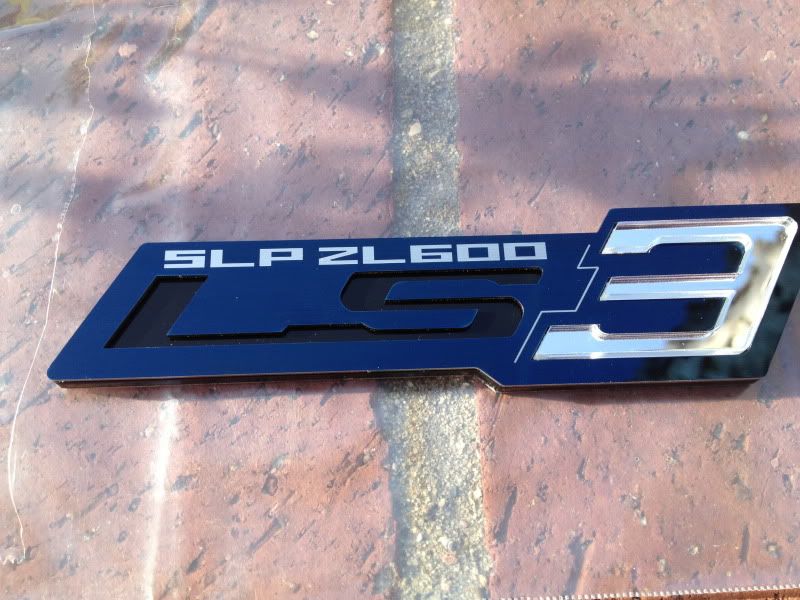 This badge goes inside on the dash by the ignition. I always believe in understating horsepower, keep them guessing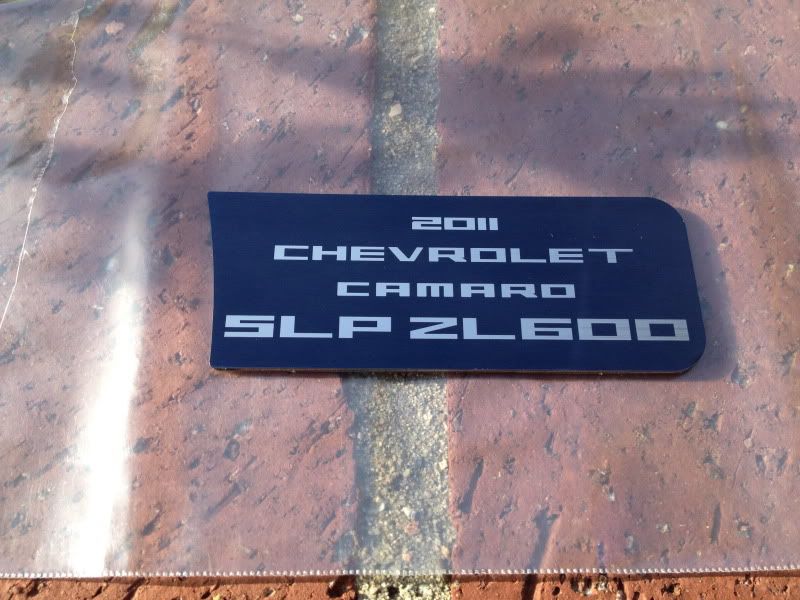 I am happy to say that ALL pieces are now back from the painter!!! So we should have this thing together by end of the week. Of course another snafu we hit on Tuesday, was when one of my AAC LED reverse lights was defective, but Jonathan @ AAC quickly sent me out a replacement and got that yesterday..Thanks Jon!
This was fun to do to a brand new car!!! It's for the 3dCarbon Fender Vents...Steady hand required!!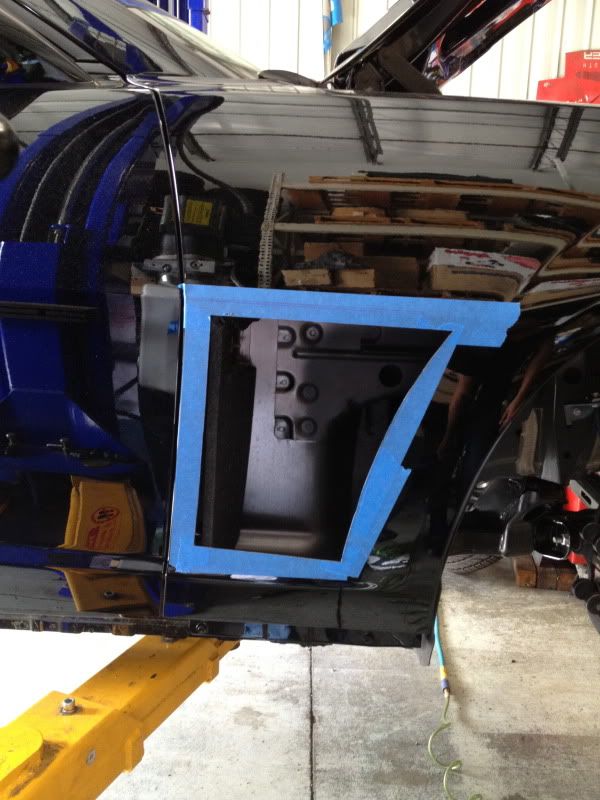 Not sure if I mentioned this but, I went ahead and closed out that ugly, non functional mail slot that the SS comes with. I used the SLP Closeout piece but we filled it right into the body so no visible lines.....Maybe I'll get mistaken for a V6
......It really came out awesome, and I'll have pics of that tomorrow when I'm back at the shop. Also my DRL wiring harness that I got from Fieldgoal00 was defective and made the relay buzz. Fieldgoal was kind enough to send me one out on Saturday after helping diagnose the problem with my installer on Friday, big thanks Jeff for taking the time!!
We started to mount the side rocker panels of the 3dCarbon kit Friday as well, of course the holes that it's supposed to get mounted to weren't exactly on line so we had to drill another hole for it to mount up. Luckily the 3dCarbon kit is very flexible so we had them sit in the sun for a bit to really be able to work it nicely for the test fit. Again, like I mentioned, aftermarket stuff sometimes isn't as simple as some manufacturers lead you to believe, when you hear "just bolt on or replaces stock", just keep in mind it may take some tinkering!
So now that everything is finally painted and delivered to the shop, I really should be able to make progress this week and get my baby on the road, it's been 7 weeks with this build, but that's the price I pay for wanting to do it all at once, and sometimes shit happens so be prepared for it!
AllTRBO & DMWhiteman, like I said, if you're going to go with the 3d kit just let me know and I'll point you in the right direction who to talk to for a nicely discounted "jobber" price....Never bugging TRBO, always here to help!