Thought I would post the long overdue update on the roll cage. It is almost done. Just needs some door bars and B-pillar gussets! Pics are crappy cell phone, but nonetheless...
We wanted to do dimples in the a-pillar gussets, but with how tight we went, they would be very small dimples, so we went without.
Added a diagonal this time around
I am happy to report that there are NO head clearance issues on v2.0. In fact, it is far enough from the driver head to where we are comfortable with the cage during street driving. The a-pillar bar is about as tight as it will possibly go without resorting to an external roll cage, LOL.
Also added a cross bar in the back to increase torsional stiffness of the chassis. It is already solid as is, but now its mo-betta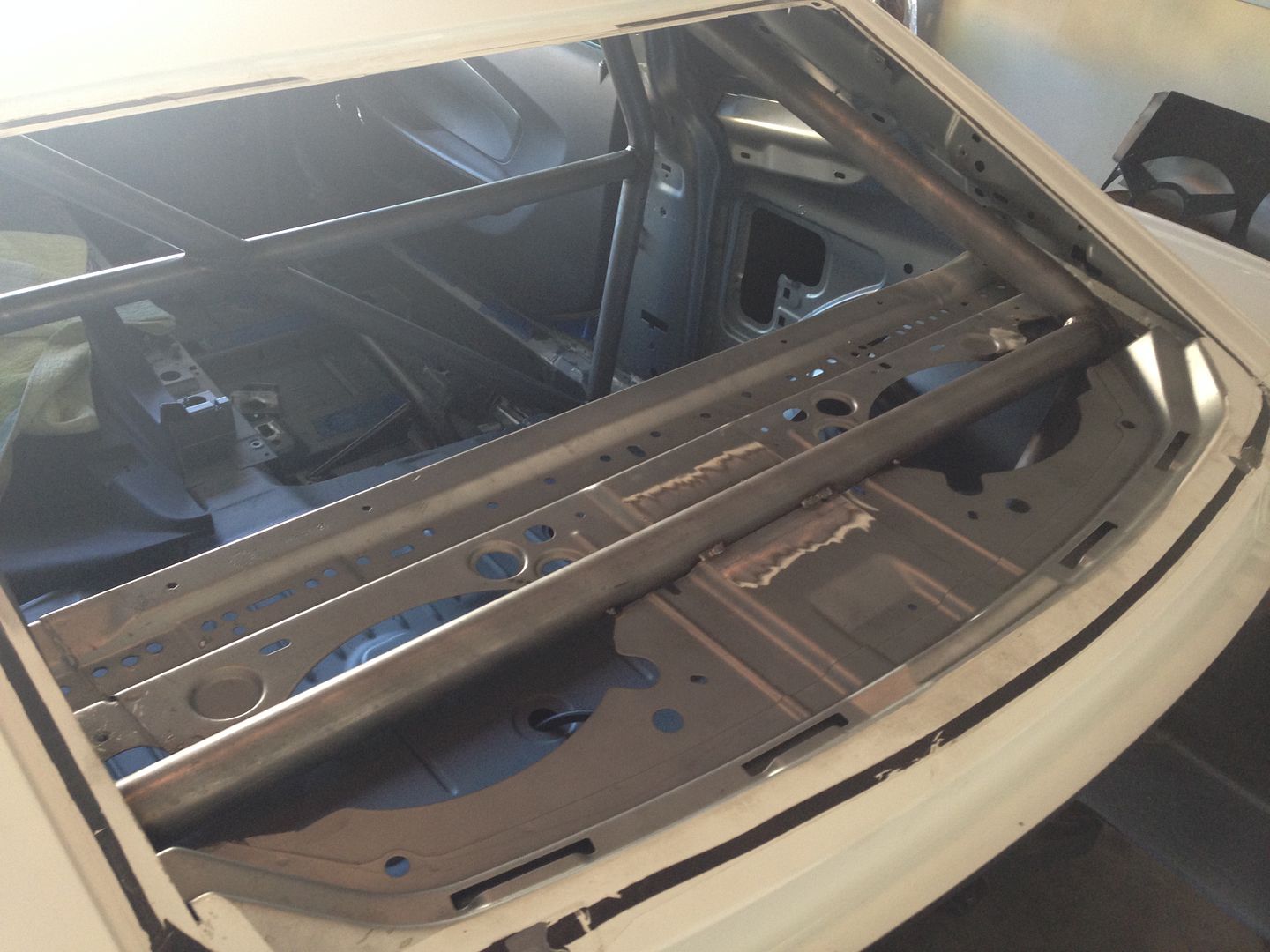 Rear down bar mounted right above suspension mounting point, just like last time.