On the one month and one day anniversary of my car.... Bad luck. :(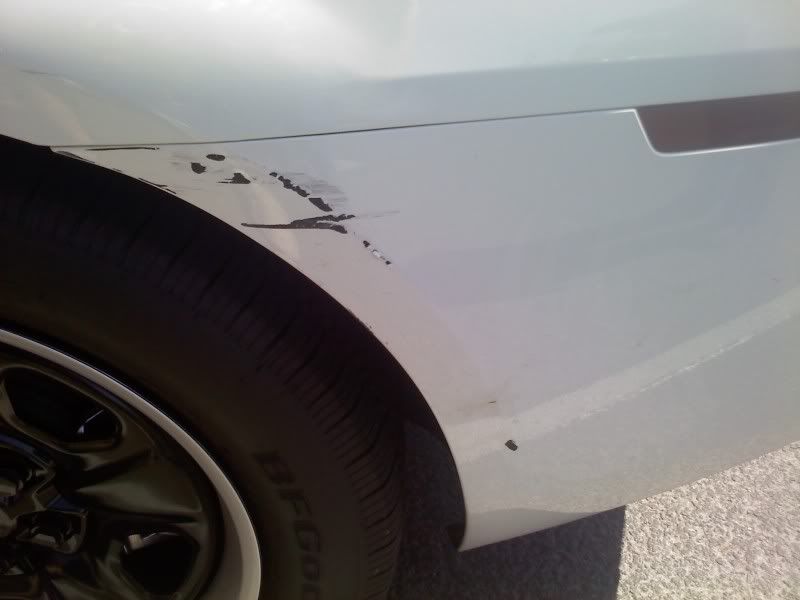 Went into the store for 5 minutes. Have a pretty good idea of the vehicle that did it, but no witnesses and the store's cameras didn't go out far enough in the parking lot. I think what happened; the guy drove close to check out my ride and after getting his view, drove off and scraped on accident. Wasn't too much traffic at the store at that time. And without being too politically incorrect, I live in arizona and the suspect vehicle had outta country plates .
Guessing what, about a 500 dollar repair bill (which is my deductible as well). Someone was telling my my insurance may help out w the cost under comprehensive coverage as it isn't accident damage. Dont know how true that is, guess ill have to call.