Couple of days and dyno time!
In the mean time, I'm working out getting my valve springs setup.
Just in case some of you are not aware, you do need to know what 'spring' height is needed.
Here is a great website to help out:
http://kmotion.biz/instht.htm
For me, I have the BTR .660 spring set:
https://www.briantooleyracing.com/66...l-springs.html
So, from this site, I needed to know:
Installed spring height: 1.780
Coil Bind: 1.070
Next, I need to know my valve lift from the cam -- NOT the lobe lift. I got that from my cam's card: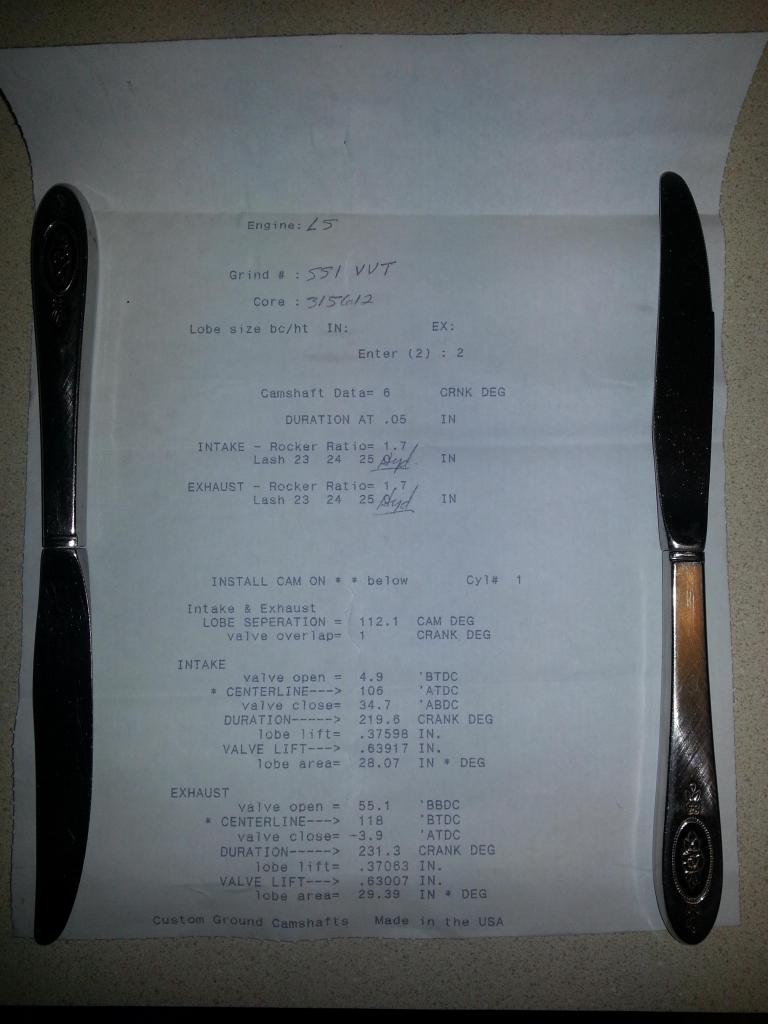 Look for VALVE LIFT and choose the higher number (.639 in my case).
With this information, I can now get my 'minimum' height needed to avoid coil bind and apply the right amount of pressure:
1.070 (coil bind) + .060 (minimum coil bind clearance) + .639 (valve lift).
Add those up and you get 1.769 as the 'minimum' height the spring needs to be once installed. Using the BTR setting of 1.780 and I now have a better coil bind clearance of .071. I'm using BTR's coil height as my cam did not come with a suggested coil height. BTR states these are a direct drop in, but I'll still want to check. I believe a 0.020 +- is an acceptable range to work in.
If the range is 'too' long (say > 1.800), I would need to 'shim' under the valve spring locator, too short, and, well, heads come off and you need to have them worked on...
From what I've seen, .060 to .100 is approximate minimum coil bind clearance to shoot for.
BTW, to get VALVE LIFT, multiply rocker ratio by lobe lift (1.7 * .37598) = .639166 or .63917...
Some supporting info:
http://www.superchevy.com/how-to/eng...-valvesprings/
http://www.superchevy.com/how-to/eng...spring-height/
http://www.superchevy.com/how-to/148...iables-basics/
Knowing this helps me make sure when I do the new springs, retainers, keepers. seals, and rocker/trunnions, I'll be able to confirm my updates -- yes, I already have the tools ;o)
The 'blower' friendly cam GPI did for me (VVT) is .628/.621 and 118 LSA - Cam Motion core too!. I'm saving that for the forged short block ;o) ...
Here are those specs: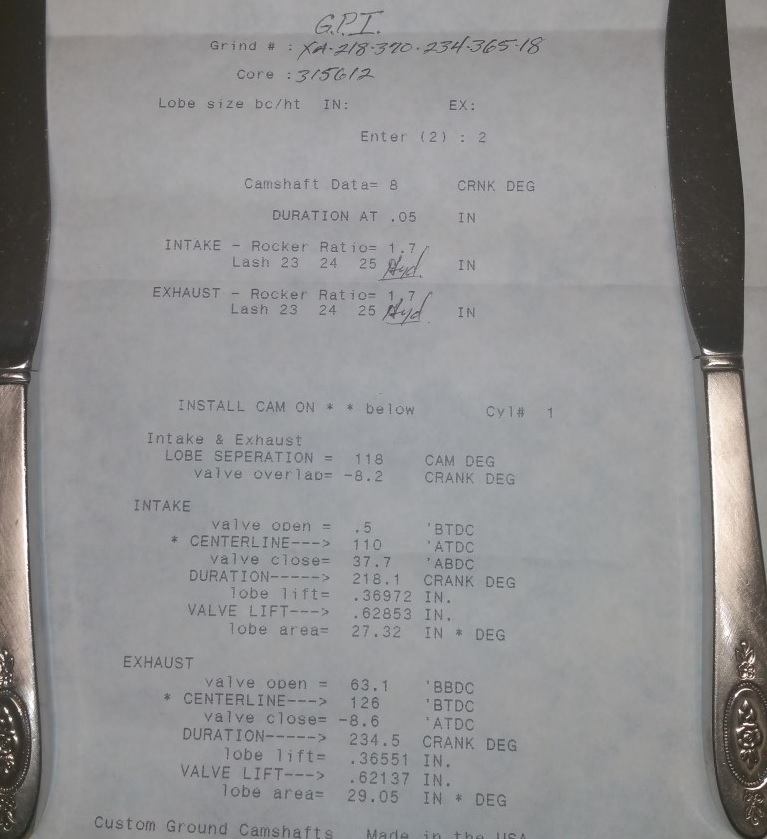 Info about the 315612 core (its a 5150 standard core for VVT -- same as what GM uses -- since the core #'s matched -- assuming that is the case):
http://camshaftmachine.com/wp-conten...2015-01-30.pdf
search for part no 315612
-Don