I've been through all 60+ pages of this thread and didn't find a good, in the sun, side view of an ABM with white Hockey Stick stripes. I have a '69 that is painted Intense Blue Metallic (a Dodge color) and am curious how close the ABM is.
Here is mine. If someone has a good one from the side I would love to compare. Thanks!!!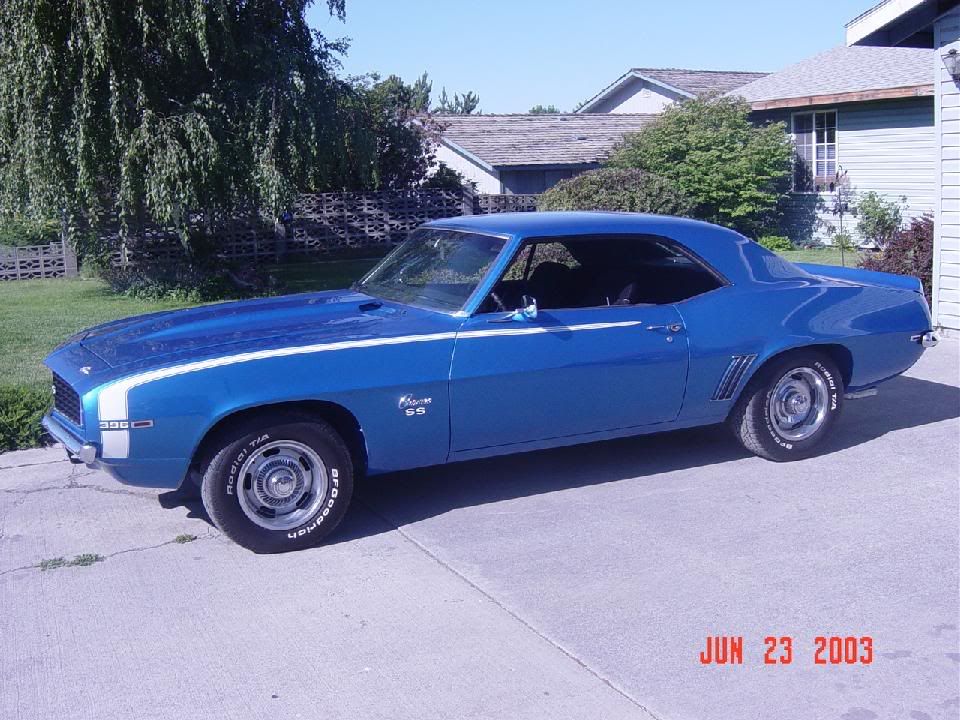 I really like the Rally Yellow but am thinking twins born 41 years apart might be cool too! Thanks again!
Paul