You wont know the effects until tear down or when you have reached the wear levels it will be obvious.
And I dont sell the belt driven vacuum pump systems, we use Aerospace components or Moroso.
We freshen each engine at season end and each of these is a $15-$25k motor. They would not last 1/3 the season w/out evacuation.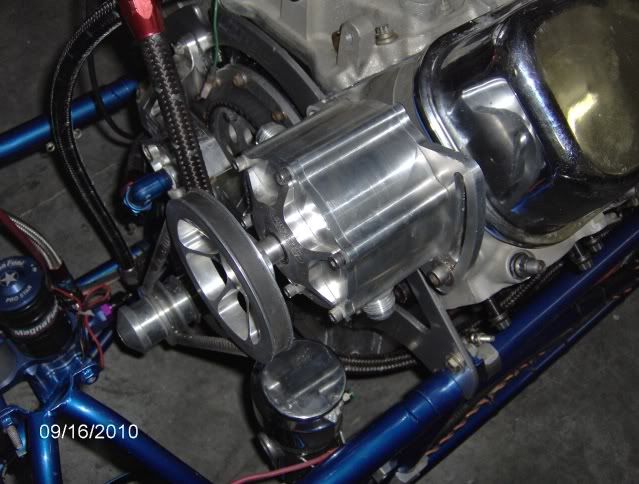 Pump pulls from one bank and a adjustable vacuum relief valve is mounted in the opposite to provide for a good cross flow evcuation of the entire crankcase. The valve is neccesary as you dont want to pull more than 14-15" of vac or oil can be pulled from the wrist pins, etc.
Not trying to sell you anything, just sharing a lifetime (38 years) of race and performnce engine building and professional drag racing (dont street race) with years of Divisional, National, & World Championships in both NHRA & IHRA in multiple classes. I also trained at Reher Morrission one of the most respected race engine builders in the world.
www.rehermorrisson.com
So its your choice to learn and understand, or not expect it to live as long as it could.....dont buy anything from me, just sharing.
4SFED6.0....ignorance is bliss....and your comments sure show that.
I have been building FI since the mid 70's and will put a fraction of my credentials on all aspects of engine building and FI against yours.
Just because you assume something does not make it correct.
Thats why I suggest an oil analysis and you can see in the report what is happening.
How many of these do you have?