Review of Hurst Shifter (part number # 3916030) Also works with the V6 and SS models
I just got my Hurst Shifter installed at B & M/Hurst in chatsworth, CA. First of all I got to say they these guys are great! They install was quick and they knew what they were doing. The main installer Kenji Takahashi, which is the Vice president of engineering and quality control, installed my shift perfectly and everything looks and works great! Thanks again you guys!
Now for the review of the shifter on a 2SS. The stock shifter was working fine but the throws are a bit too long and sometimes it did not shift very smoothly. It was very hard to be confident on what gear will be shifting to like shifting from 2nd to 3rd and it was hard to tell if you have shifted into 3rd for sure. This is not longer a problem with the Hurst shifter. Wow what a big difference it makes with this thing! I have used this shifter for 5 days now and took it for about 250 miles and it gets better and better! I feel much more confident in shifting! The throws are shorter by 40% and it much smoother and precise! When you shift it from 2nd to 3rd it has a click type of sound and you know for sure then it's in gear! I feel that you can drive faster and harder than ever before! I just love this thing!
Also you can pick other shifter knobs from Hurst to fit with this shifter. It comes with a white ball and the 6 speed pattern on it. I switch it with a different on from Hurst with the Hurst logo on it. But you can fits lots of different once from T-bars, to pistol grips, to other ball styles! Also the kit comes with a stock adaptor to make the kit work with your stock shifter if you do not use the Hurst chrome stick. So it can look stock but it would not be!
Now for some of the down falls. Its shifter make more sounds then the stock shifter. It you hear the click sound more now than before. But that can get a good thing to know that you are in gear for sure! Also you hear the transmission changing gears more on the outside too. But when you are driving the car you can hardly hear that. The sound does not bad for me, I like it!
Now for some pictures: (It's was little dark when I took these. I will take some more later) (There will be install video from Hurst soon)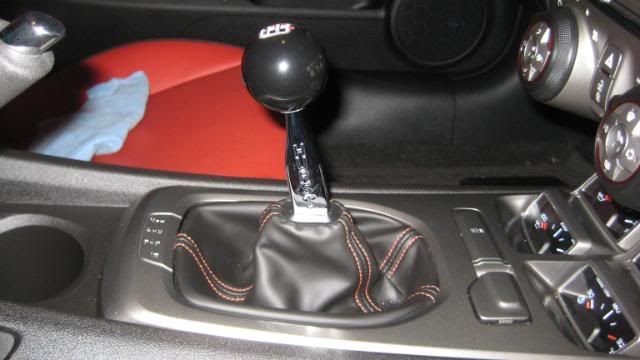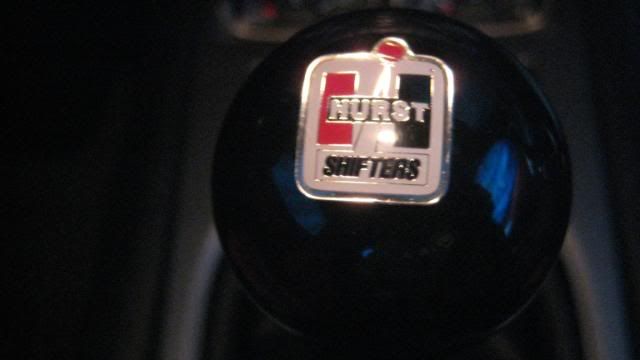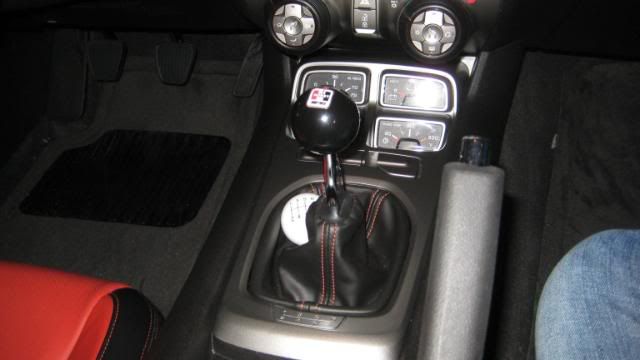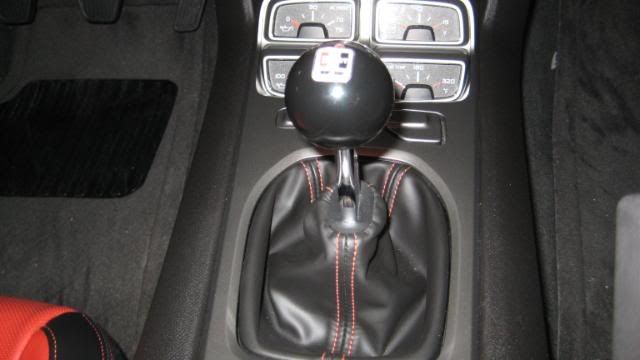 Link to hurst's site :
http://www.hurst-shifters.com/hurst-...4Pa38Ta38Sahr0
Here is the video: