Time to dig this back up for an update. Was finally able to get caught up with my tuner this weekend and touch up a few things on the car. I just put gears in, so needed a speedo adjustment and rev limiter raise at a minimum, but he did some other poking around. We also did a couple updated pulls, which I will post.
Before that, I must state that I misunderstood something previously. I thought the weather station on the dyno didn't work. It is actually fully functional. My tuner (and myself after seeing numbers) just thinks it tends to over-inflate the numbers. And when it's cold out, people would complain and rather have the uncorrected number as it "looks better". Which is why it's usually left at just a 1x correction.
So, this time it was high 90's for temp and super humid. I was not expecting great things at all. So, I was pleasantly surprised when I put down 453 hp UNCORRECTED in this heat and humidity. I definitely can say I picked some up cleaning filter and adding catback. This is right there with what I made last time in much worse conditions. He said my IAT's were 140+ and it was probably pulling timing as well.
The 2nd pull he turned on the weather correction, let it sync up, and ran again. Results this time? 529 RWHP!!! This is why he doesn't like to use correction, as we both feel that is an overly-high number. But, it is much improved and does show I have gained some since last time. Also appears the peak HP shifted, so it does seem like it was being air-restricted before on one of the ends.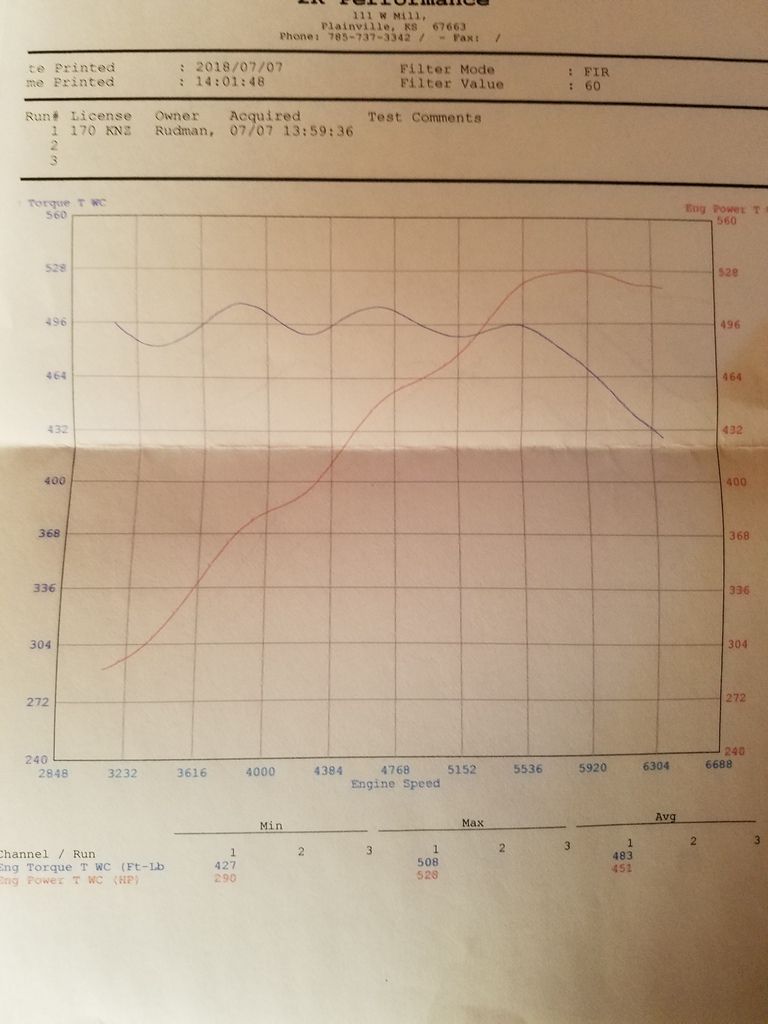 Right after me there was a cammed 6-litre vette getting speedo calibrated. They did a pull on that in the heat too just to see. Owner stated that he had previously put down 440rwhp and all he had changed now was gears. His put down 445 corrected (379 uncorrected) through an m6 as well. So, that made me feel really good about my numbers this time!
Long and short, car is running great regardless of numbers, and everything is still going fine at this point. The 3.91 upgrade helped a lot in offsetting the low end loss that comes with a cam. Now...to address the suspension as she finally started trying to wheel hop on me!