This is the install location of my catch can: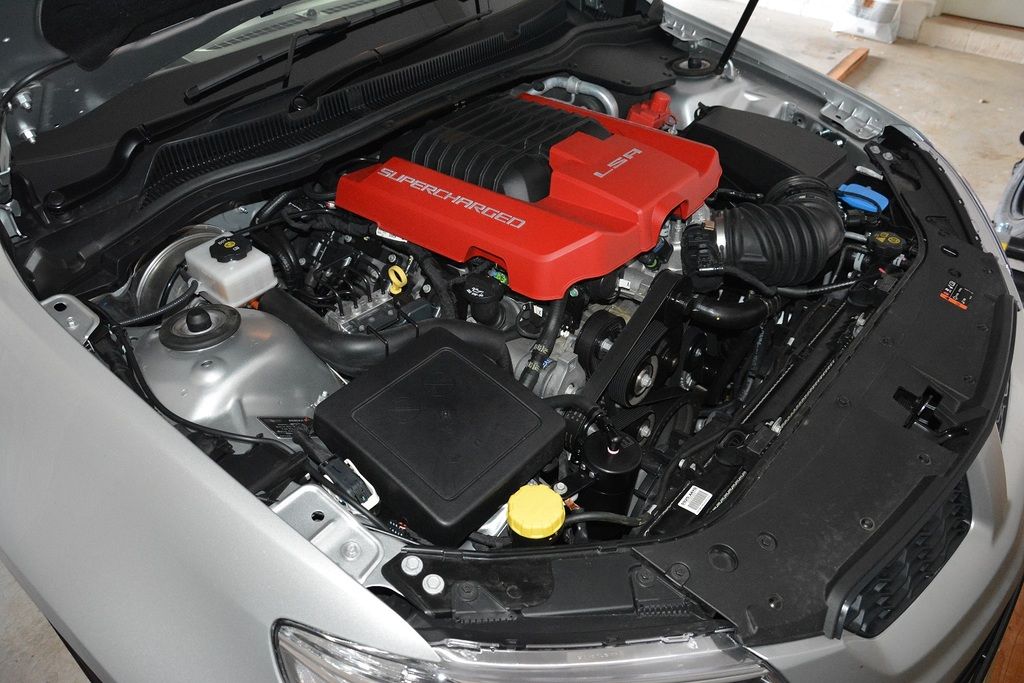 Update:
I am nearing 20,000km (12,427miles) now so today I thought I would take the blower lid off and inspect for oil that the catch can is possibly not collecting. Not happy I did find some oil......I just hate to think how bad this would be without a catch can at all.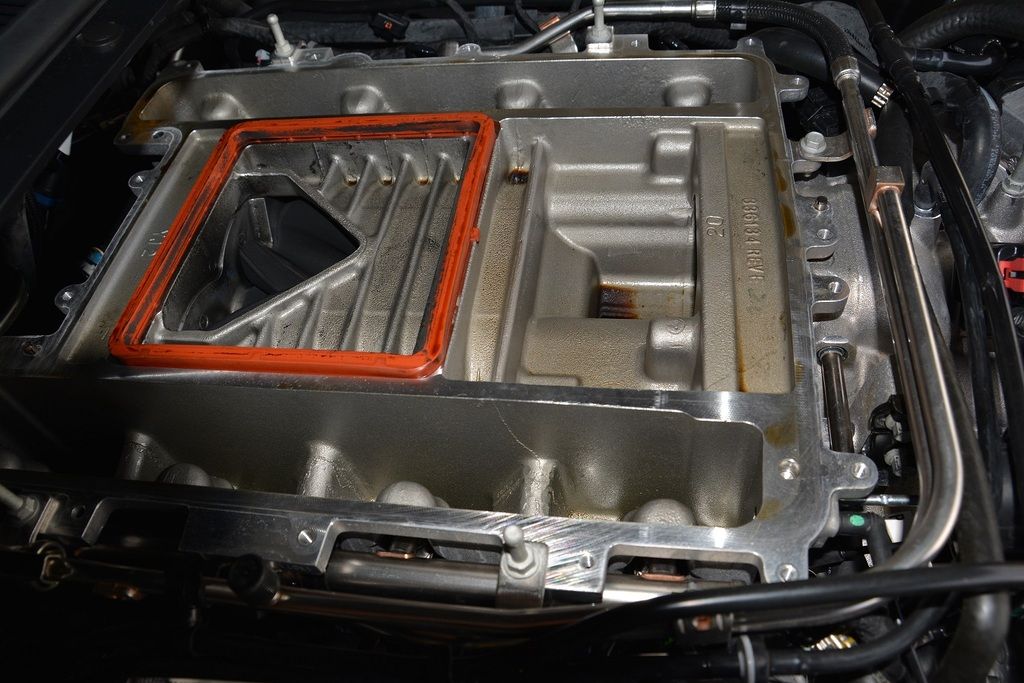 Here are the intake ports which look rather nice to be honest the fuel is cleaning the oil off and the valves too although i wasn't able to get the camera in to take a picture of the valves they were crystal clean like the port where the fuel is hitting.
Zoomed in version of the same port, you can see where the fuel has cleaned the oil off the port.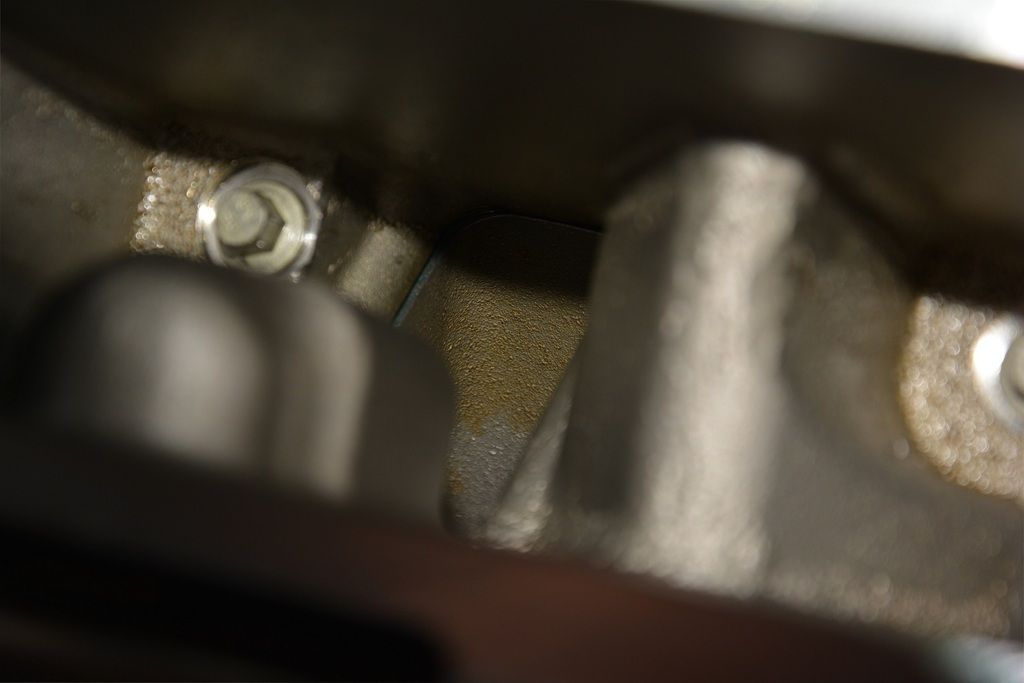 Ok so what to do now and the reasons why this is happening:
I believe the issue can be a couple of scenarios or a combination of these scenarios.
1. Heat, the location of the catch can does not get cool air so the oil inside the can is not able to condense and liquefy from oil vapor into oil. (To some degree it will be condensing just not all of it in this case)
2. Heat the system just runs hot combined with the above it does no favors
Solutions are:
1. Get a glass fuel filter and mount it on the return oil line as close to the catch can as possible, this should catch anything the can misses and run back into the catch can. Looks like this: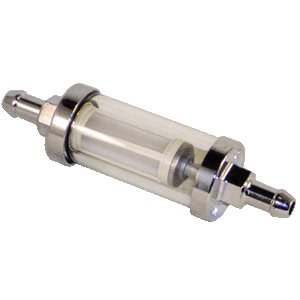 2. mount it on the other side where there is a lot more space, once the air box is removed and you have either an OTR or a pod filter
3. run 2 catch cans and a glass fuel filter - this is what i will be doing once i get it tuned with the Duspeed OTR. I have circled where I will be mounting the 2nd catch can.
(Note: I do not currently have the OTR fitted as I have not gotten the car tuned for it yet so I am running the stock airbox as seen in the first picture)