Camera is installed
My original plan was just to use a piggyback fuse and plug it into the Onstar fuse on the driver's side (inside the cabin). But turns out that Onstar isn't on when the car is off
Ofer was nice enough to let me know that the Homelink buttons are always hot - so out came the over head console. I was really trying to avoid this, it's not hard - it's just a PIA.
Look at home much fun it is! As you can see, it's dark outside. I used the flashlight app on my iphone for light. Had to hold it under my chin, not fun at all.
I got the camera all hooked up, and it turned on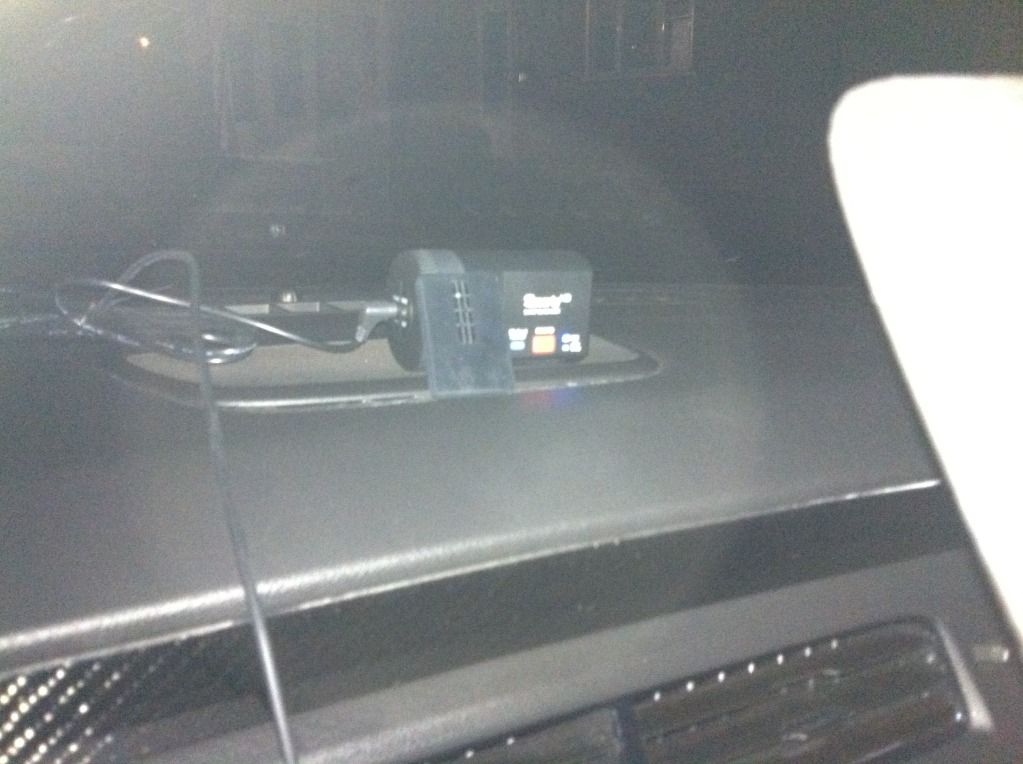 It's really dark out, and it's Friday night. Decided I would just let the camera record for the night and I'll clean up the mess in the morning. I'm also super excited to review the review the video. I parked under a street light (like usual) so hopefully there's enough light.
*edit* being inside Kaylee for like 45 with the ABL made me REALLY want to fix my dash ABL.