2010/2011 V6 Camaro
Catch Can installation


The V6 GM engine is one of the worst in oil ingestion into the intake air charge. The following pictures will walk you through the installation.
We used a color matched to the ABM.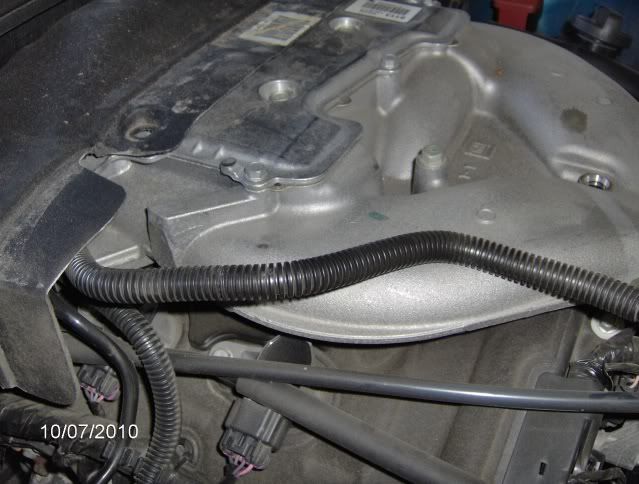 Start with removing the top engine cover and locate the vacuum tube as shown above. This tube runs to the passenger side valve cover where the crankcase vapors are drawn from.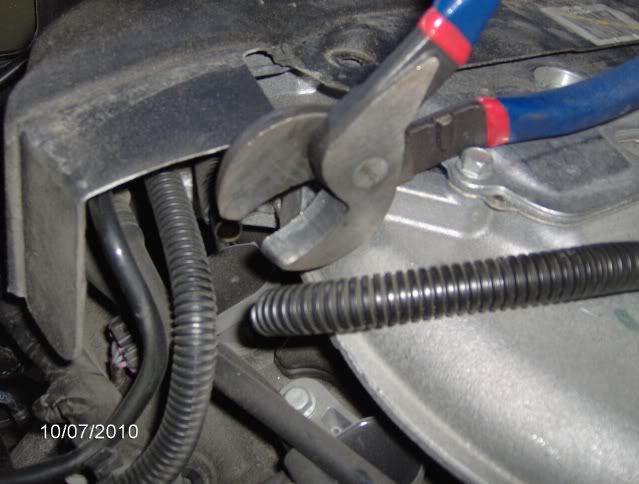 Cut the plastic tube as shown, and slip one hose over the inner plastic tube making sure it slips on at least an inch. You will not need a clamp as the hose fits snugly and is not under pressure.
Above shows the vacuum end already cut. It is only oriented in this direction to show where to cut it.
Next, bolt the can to the bracket using the holes closest to the radiator mount.
The hose running below the bolt will need to be raised to above the mount to avoid pinching. It does NOT need to be disconnected, simply moved up.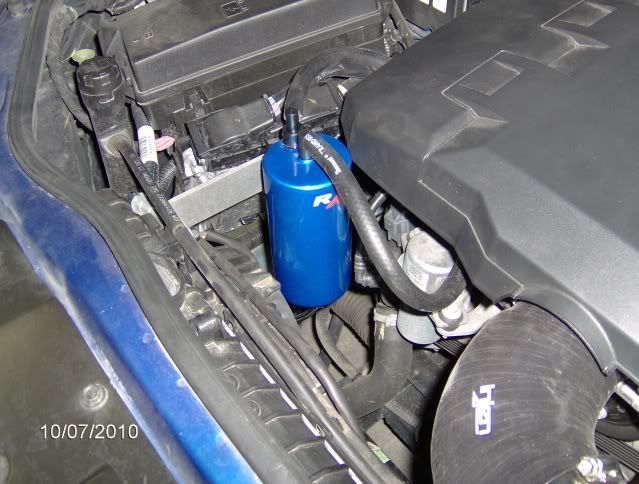 With the can mounted, run the hoses as shown. The fittings both turn to orient as needed. The center fitting of the can is the inlet, and runs to the end terminating at the rear of the passenger valve cover. The outlet connects to the intake manifold vacuum source.
Run the remote drain tube along the pass side of the radiator fan shroud and zip tie it to secure it in place. Run the hose down so it terminates in a convenient location so draining is easy. The hose included may be longer than needed, so simply trim any excess.
The can should be drained every oil change and as the contents are nasty, do NOT put it into the crankcase! Discard properly.