More cleanup on the lower manifold -- while I was removing the rivets on the old gasket, the damn drill bit broke -- in the hole! Fortunately, I have patience and hemo-stat clamps, and there was enough bit still just about to the top that I could 'reverse' the bit. Now, I always drill very slowly and 'back' out when it hits a snag -- its during the back out that it broke. 30 minutes later, I had the bugger out... just went 'Slow an Easy'...
Anyway, here is the 'locator' ground off. Notice I ground it down quite a bit WHILE the old gasket was on, then, taped the area after the gasket was off and ground it down 'near' smooth with the manifold: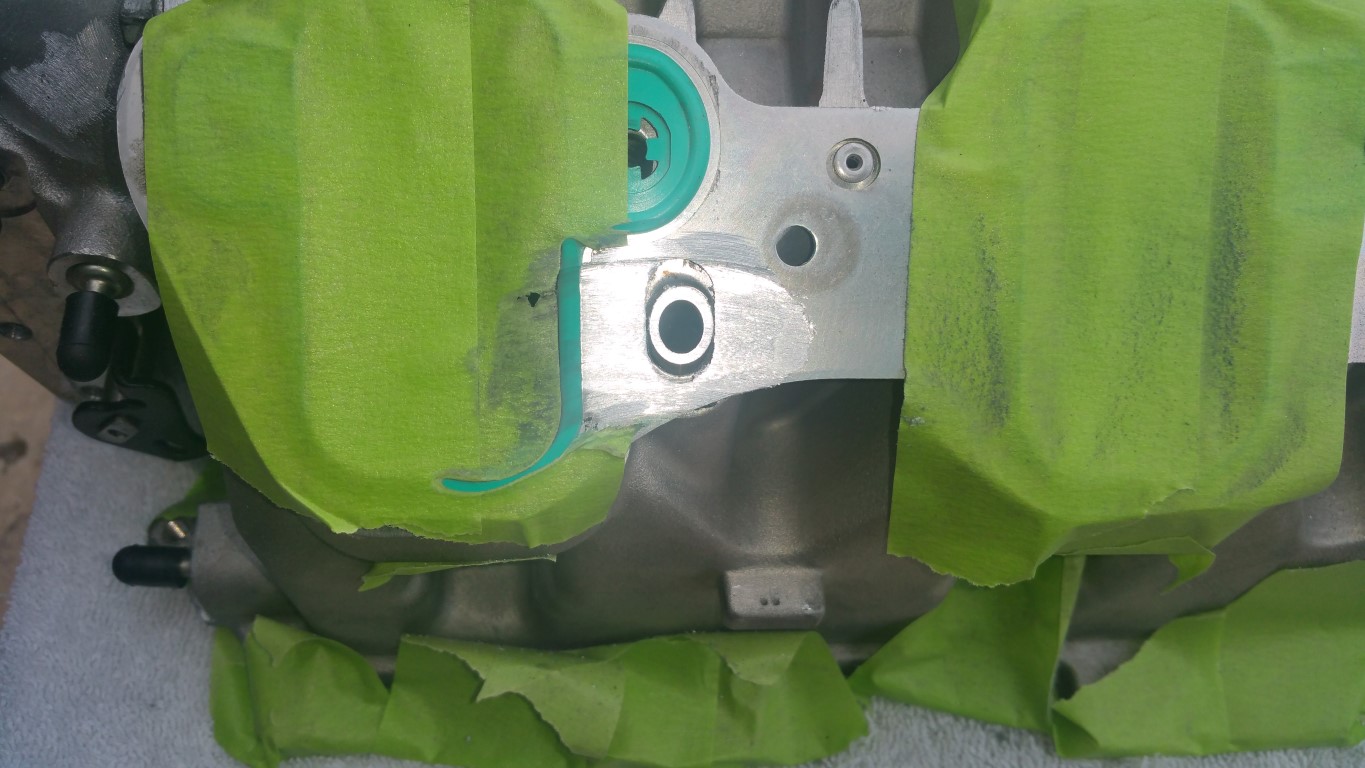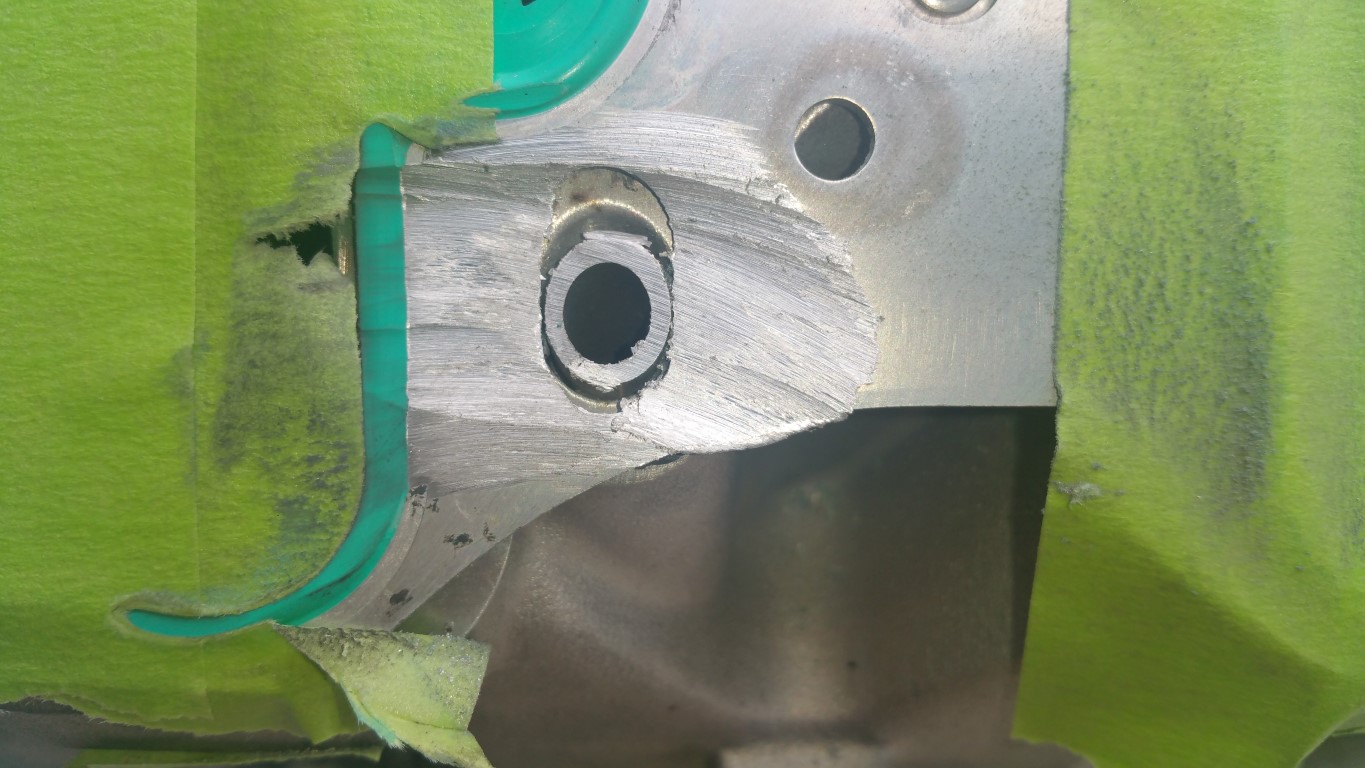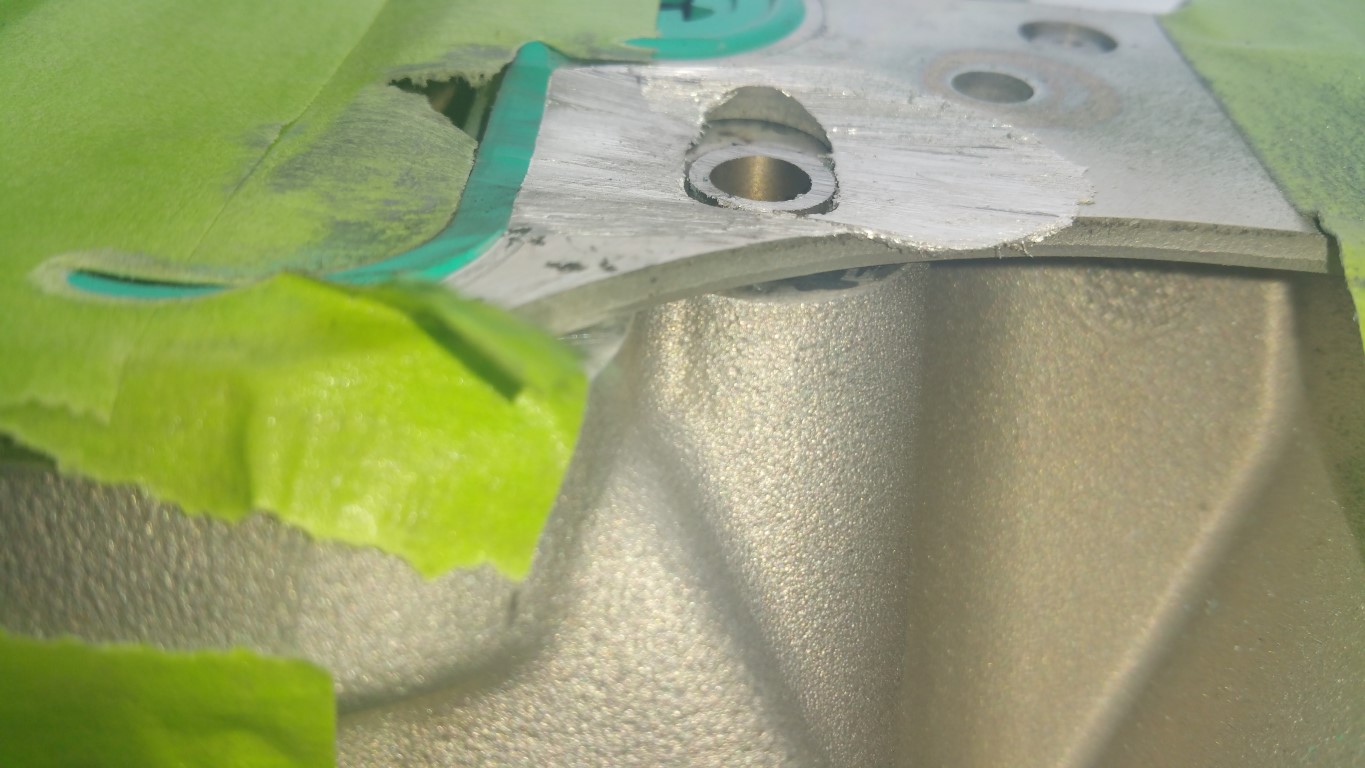 After gasket removed, ground down the rest of the way:
Before final: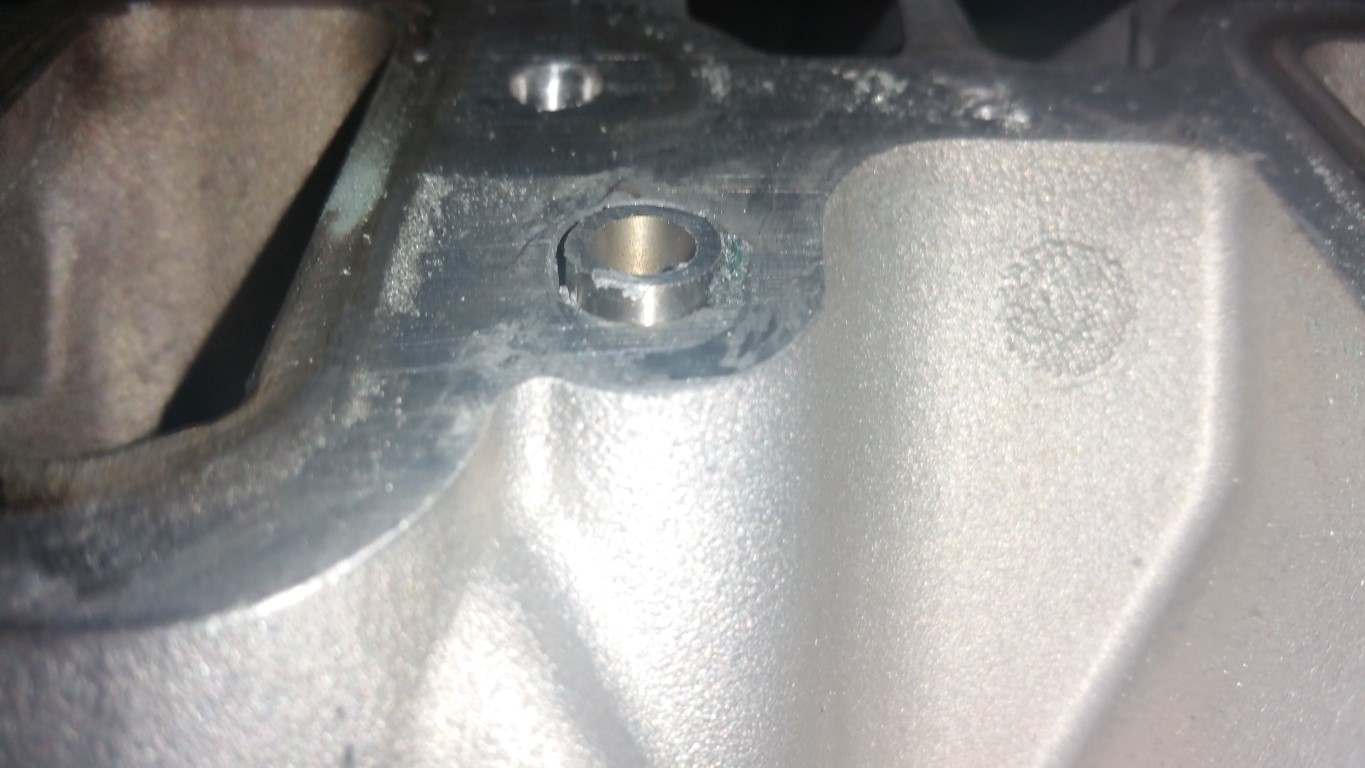 Final grind down (after removing gasket, I covered the openings with tape to be safe):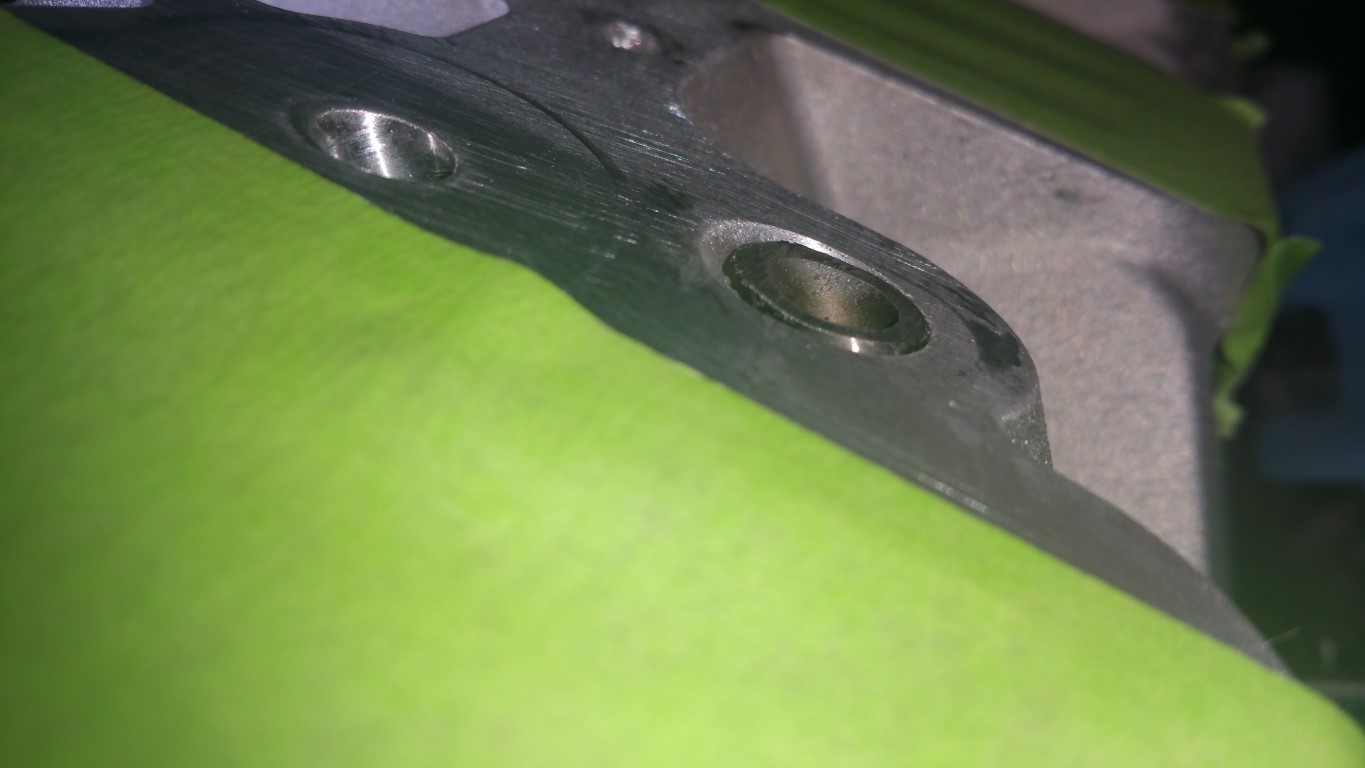 Rivets Removed (damn drill bit ;o)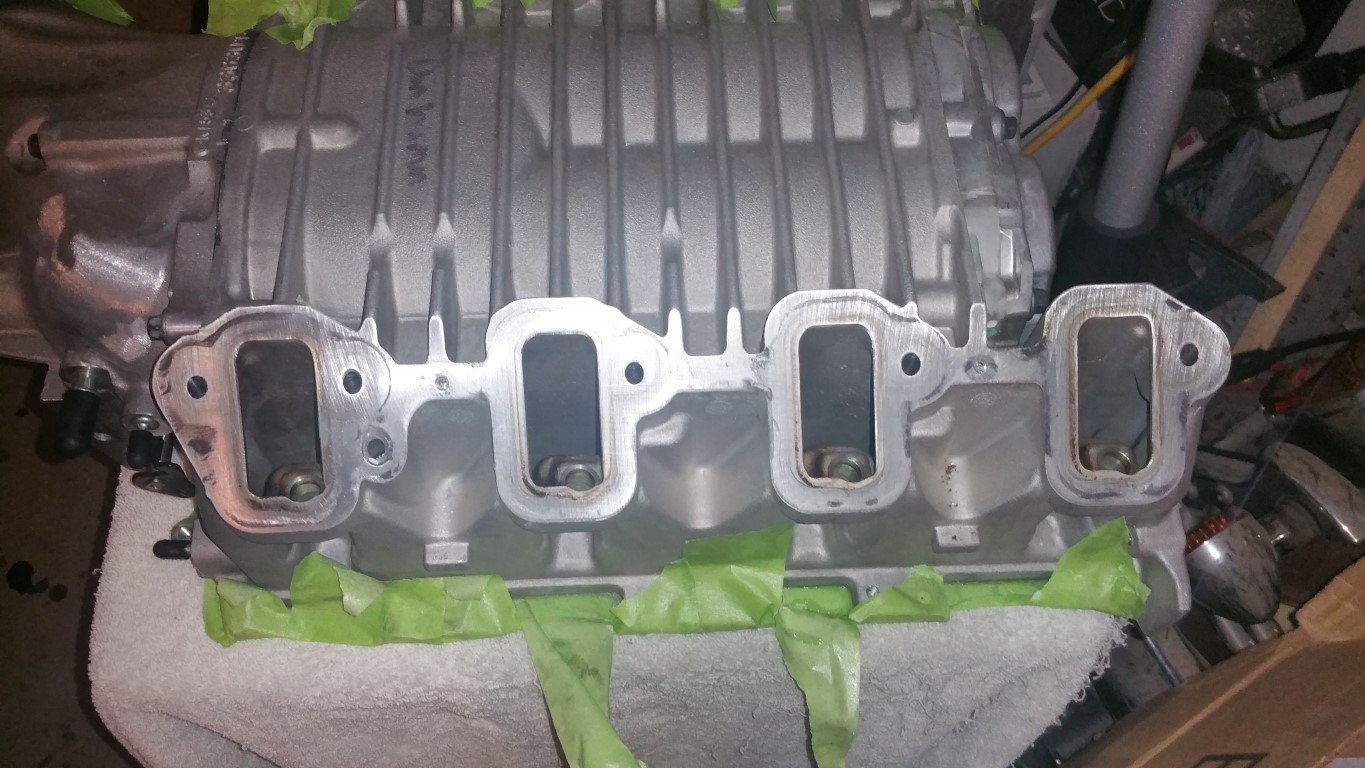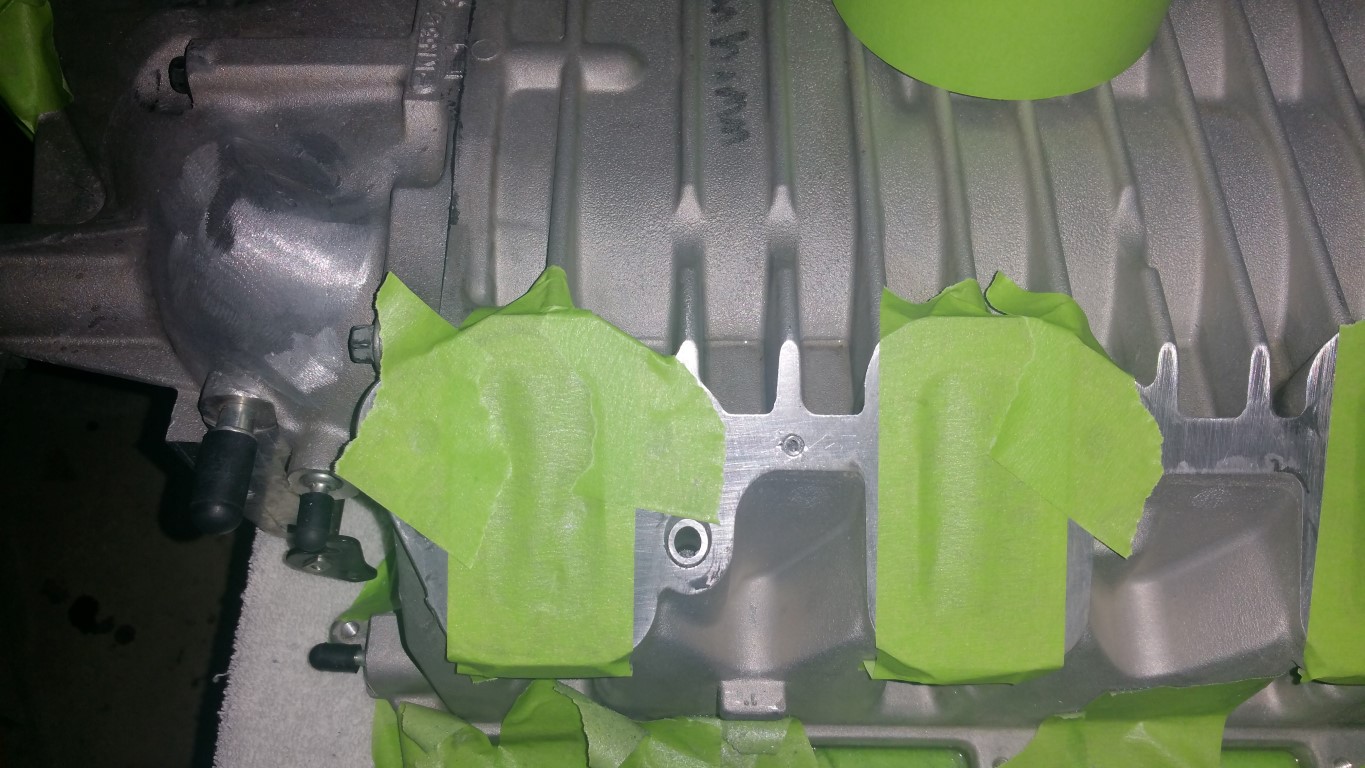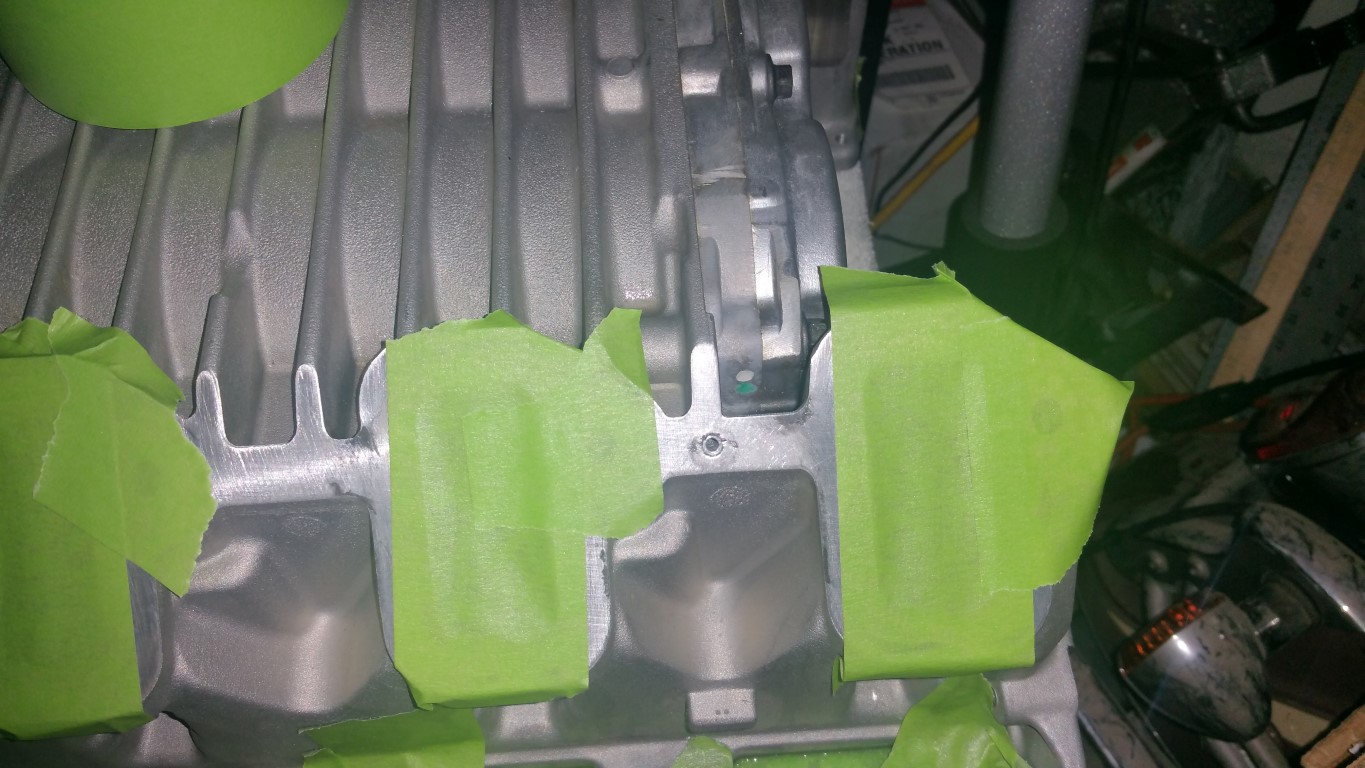 Cleaned out the intake manifold bolt holes in the heads -- chased a clean bolt and then used Brake-Kleen/Q-Tip -- ready to install!
Did a bit of cleanup, cleaned out the injector holes, covered up. Next, new gaskets and the injectors/fuel rail!
-Don