So, I knew my oil filter was leaking a bit, and now I've decided to ALWAYS replace the sandwich gaskets at the same time. This is not a knock on Misimoto -- far from it -- but experience has shown that the sandwich will leak. I'm finding no matter what I do, I only will be successful if I replace the sandwich gaskets also.
I looked over the gaskets, and they are pretty much done:
old ones I took off: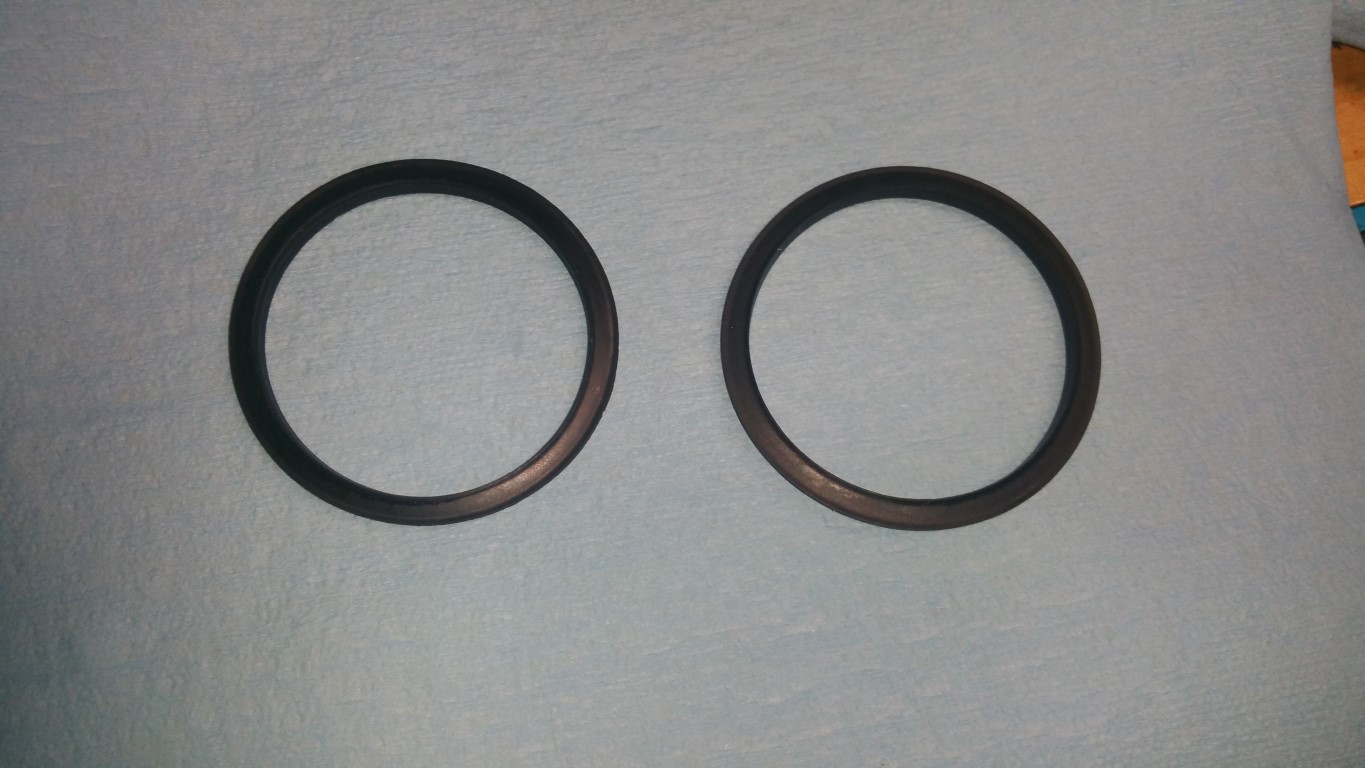 Old next to new: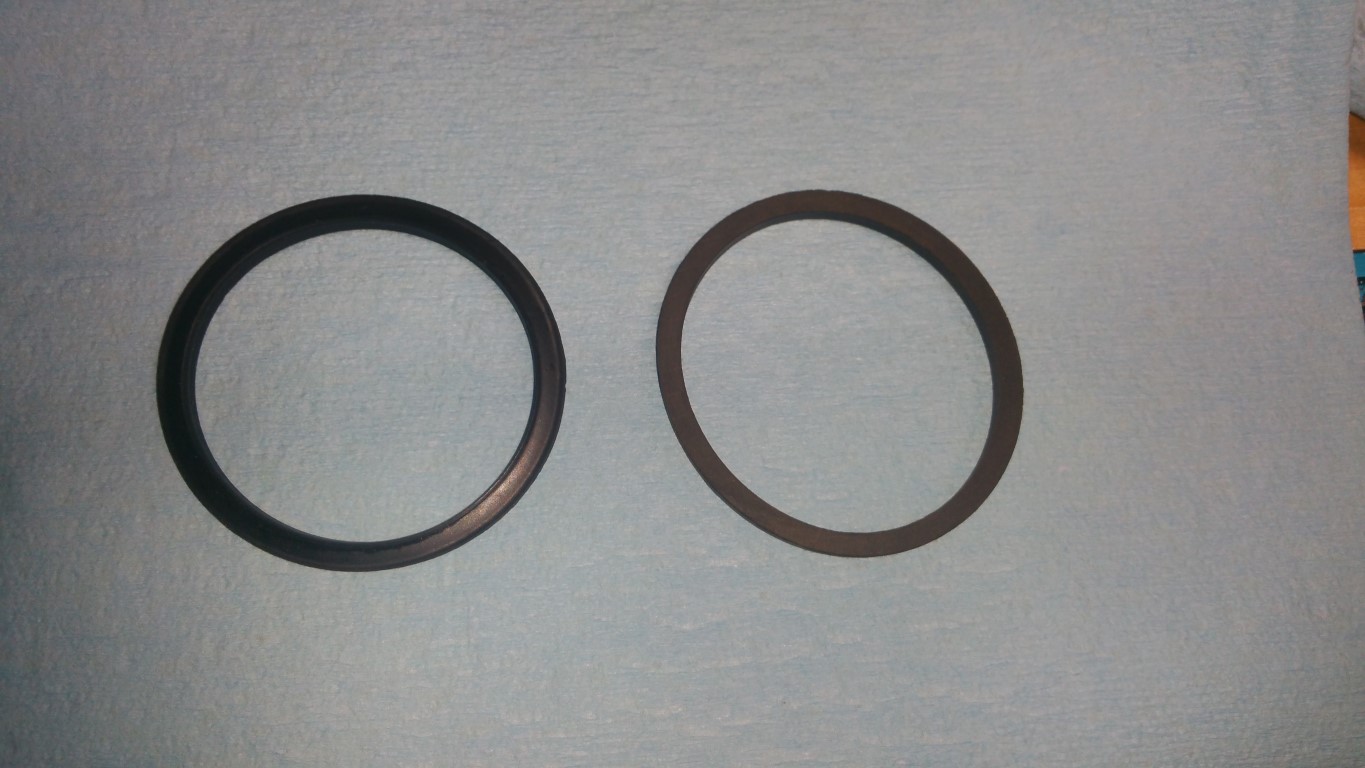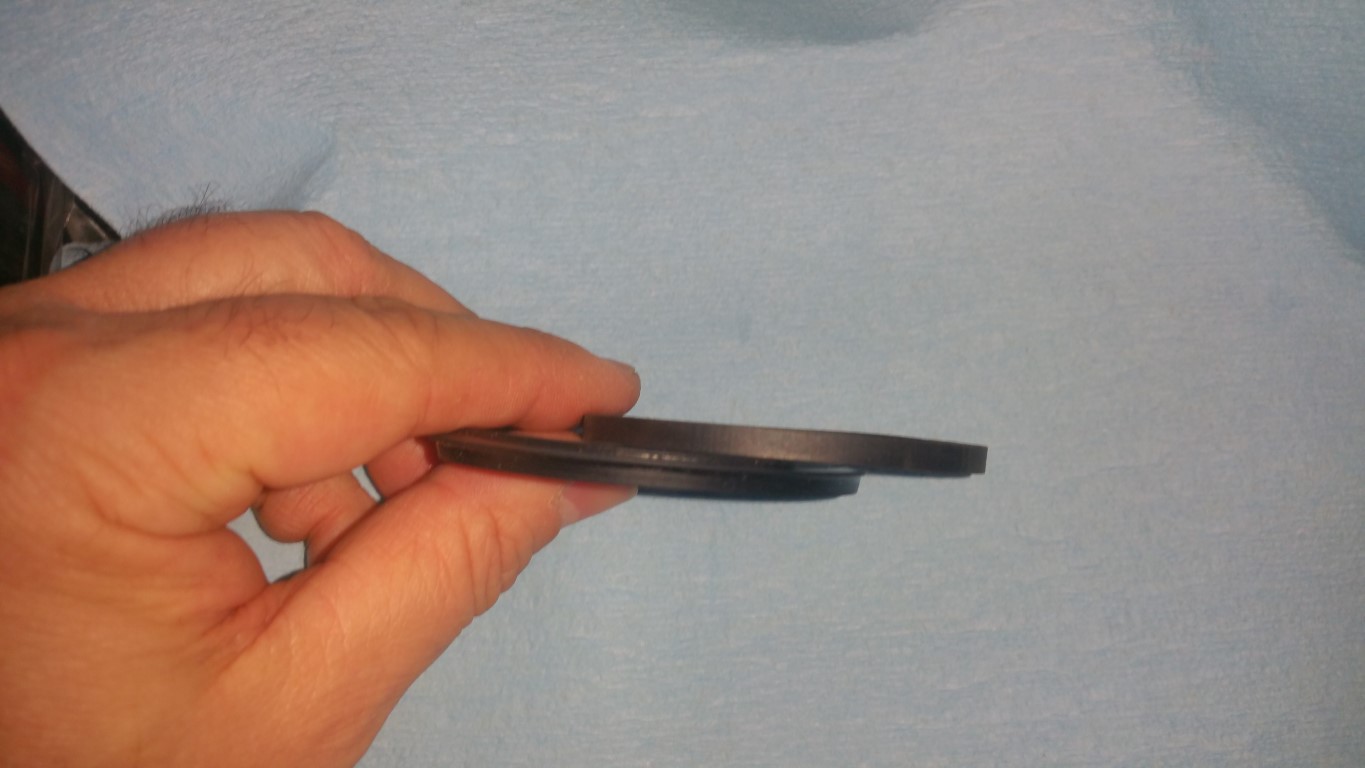 Its only another 10 minutes to remove, clean, and then install the new gaskets. Torqued the unit to 35 ft lbs and verified all lines tight -- tightened the filter down just to make sure.
I'll do a test run after I replace and bleed the master cylinder. Dailys will go on after the MC is installed. I'm also cleaning up the oil mess under the car (not a lot but enough to need to do it).
Delrin bushing slid on the LPW so I'm building up a spacer to keep that part from moving.
Ah, racing...
-Don