The emblempros.com True ZR1 style LS emblems. These are highly customizeable. We have 2 different styles - Mirror Stainless Face, and Plastic Face with brushed metal finish. This is one of our hybrid emblems that uses different materials to give the emblem an ultra-custom look, and also a lot of "flavor".
So there are no questions about the material, I offer one style with a real metal face. It is a real mirror stainless face.
First off, let me state what this is. The "LS#" are all laser cut from the stainless face. Underneath is a high gloss piece of black acrylic so your "LS" has a deep shine, and is recessed from the face - not simply etched. The 1,2,3,7, etc are all raised mirror acrylic inserts that will be available in a color of your choice and reflect just as good as a mirror themselves. The logo script, ie "Trans Am' is etched into the stainless face. Etches are done in black, so the name does stand out. We can also put any wording of your choice on top instead of the name of a car for those of you who have done LS swaps into different vehicles, or those who want to put engine info such as HP ratings.
Mirror Stainless True ZR1 style emblem - $48.99
For comparison reasons, here is an actual GM ZR1 emblem. Be sure to compare ours to notice all the design similarities:
Here are the pics (not renders) of emblempros.com's Mirror Stainless True ZR1 style emblems:
LTX, LSX, LT1, and LS7 True ZR1 style emblems: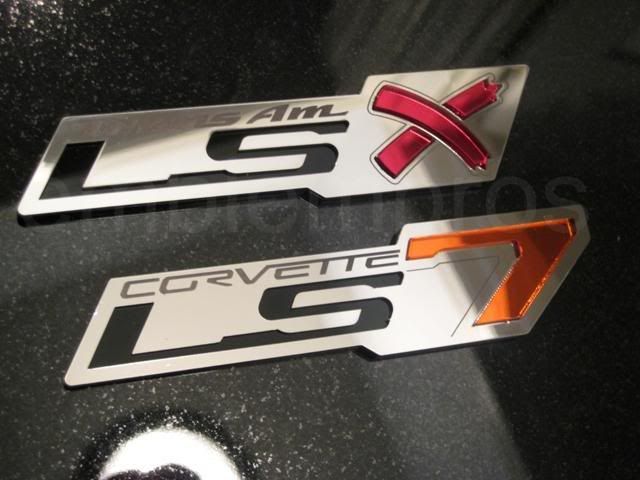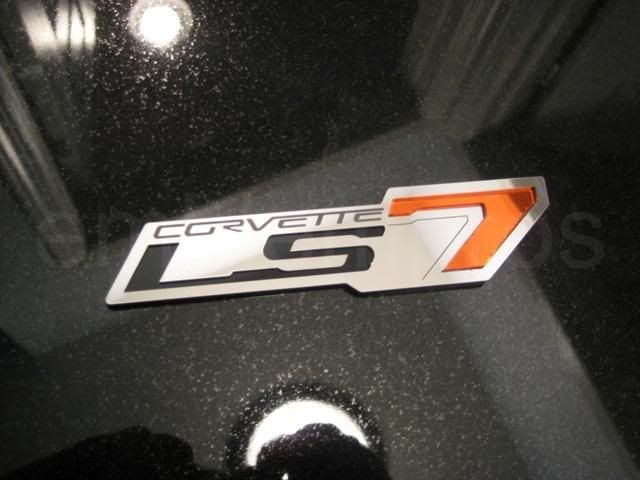 We have about 14 different versions of these.
Thanks, Roger