I have one, with a MaxEnergy tuner for $350 shipped.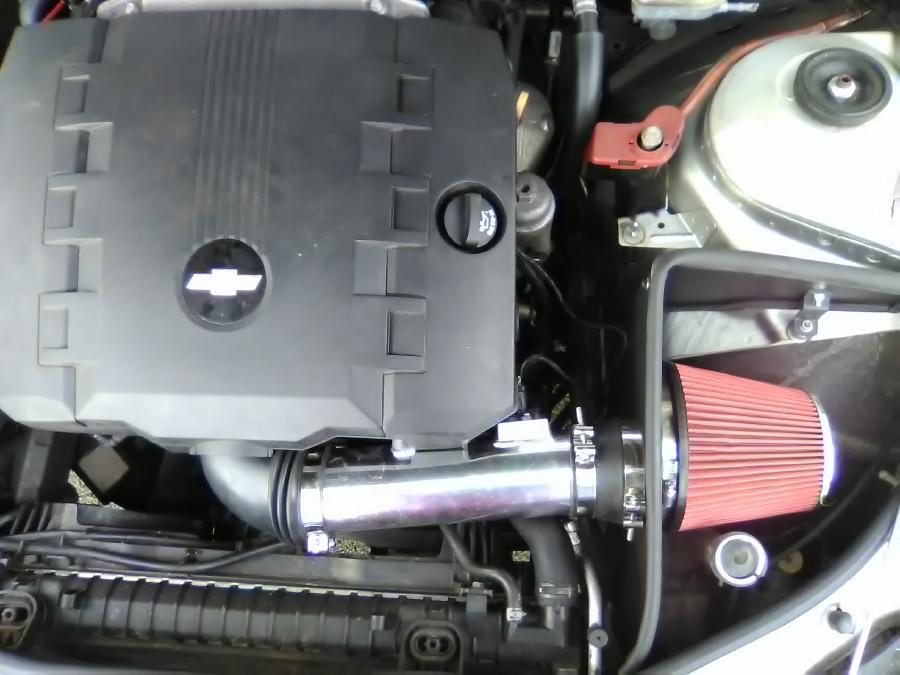 Tuner is for 10-11 V6 or 10-12 V8.
Has a bunch of CIA options.
This intake has a MAF insert and does not need a tune, however, remove
that insert, and you do. It's a big 3.5" diameter intake tube. Comes with
a factory MAF sensor as well.
They all run across the upper rad hose, even the factory intake does.
Where the factory intake pushes into that bottom rail, you need to put a
.5" spacer there for the shield to rest on. I used an old factory rear upper
shock mount, with a 2" long bolt ran down through it, and through the rubber
grommet, so the tube does not rub on the upper rad hose.