Here are a few more pics of the progress they made today. Those scrapers are massive machines. They guesstimate 25 days to finish the excavation of the pond, building pad, and driveway. I'm just glad to see them getting started!
Long driveway so we can't be seen from the road.
Rough outline of the 1 acre pond.
The big boys.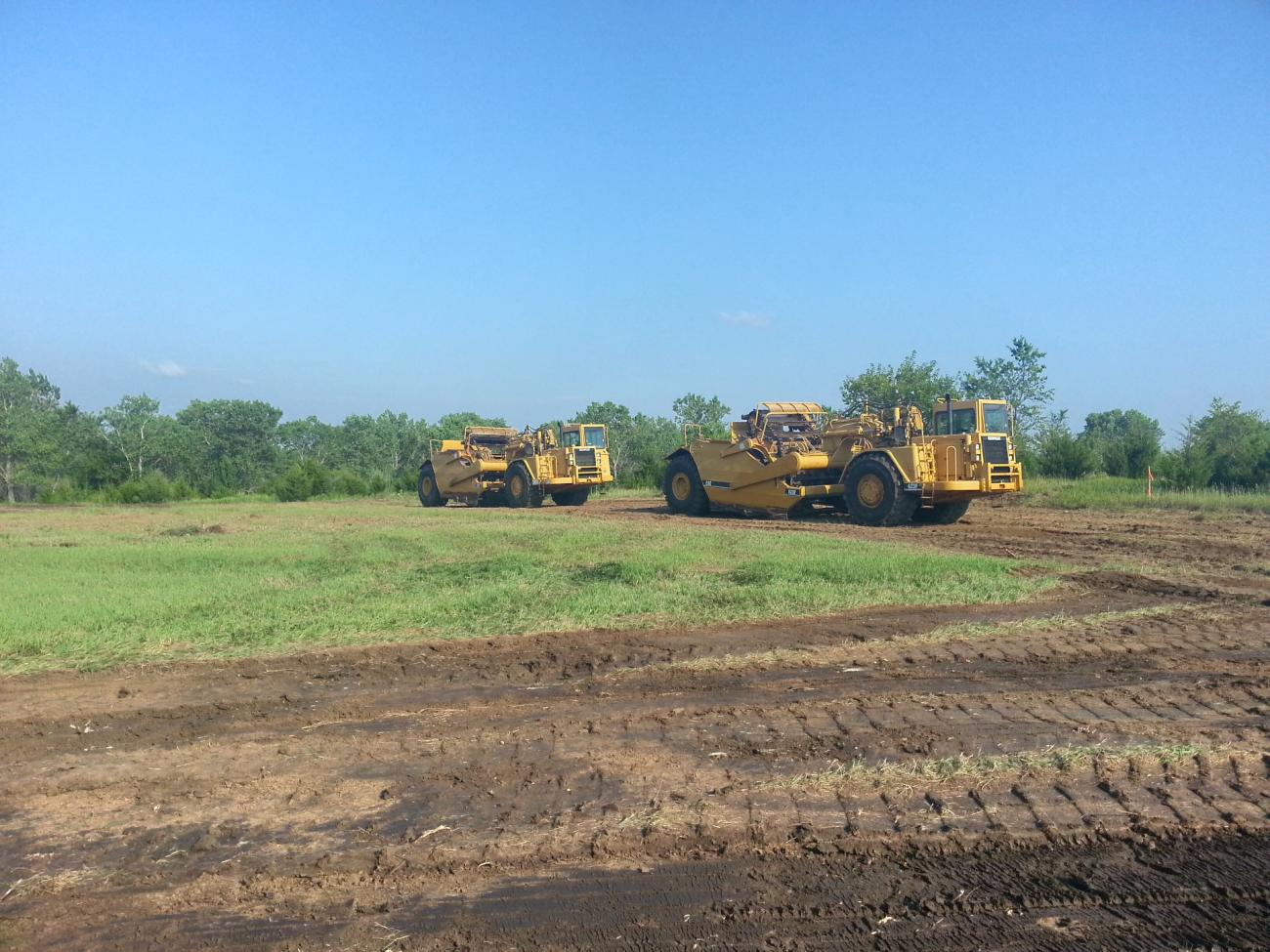 The whole crew.
__________________
01000111011011110110111101100100001000000110110001 11010101100011011010110010000001110111011010010111 01000110100000100000011101000110100001101001011100 110010000001101111011011100110010100100001

x = ac97968bd3df8f968c8cd3df998a9c94d3df9c8a918bd3df9c 909c94df8c8a9c949a8dd3df92908b979a8ddf998a9c949a8d d3df8b968b8cd1
x = ~x