A Porter Cable 7424xp should be fine to resolve your correction/polishing issues.
However, it will be slower going than some of the newer long throw machines.
Always use the least aggressive method to obtain the desired results.
The 4 P's - Paint, Pads, Polish & Process are the key to obtaining "show car" results.
There are thousands of combinations and IMHO each paint needs to be "dialed in"
A few thoughts:
On a PC/DA machine I'd only use a 5" BP. I like the Meguiars DBP5 5" BP.
I would purchase pads that are 5"-5.5" in diameter for the 5" backing plate.
Megs Ultimate Compound is based on M105 non diminishing SMAT technology.
Meguiars M105 is quite a bit coarser than Megs UC and is not "user friendly".
Megs Ultimate Polish is based on the M205 non diminishing SMAT technology.
Megs UP contains a lot of polishing oils and allows for a longer work time.
Where I would start...
The goal is to do paint correction (level the paint remove swirls etc.) then polish.
I'd suggest the Meguiars DMC5 DA Microfiber Cutting Discs, 5 inches
This pad should achieve correction (leveling the paint) with minimal "fog".
For the Megs DMC5 pad I have had great results using Capro Essence polish.
Video:
This is my very first video attempt - (I did the vid with my iPhone)
The products I used on this one...
Compound:
Rupes 21 MKI w/5" BP, 5" Megs mf discs, Megs M101 & D300.
Polish:
Rupes 15 MKII, Megs microfiber finishing discs and Carpro Essence.
Small Areas:
Porter Cable 7424xp, 3" Backing plate and 3" Megs mf discs.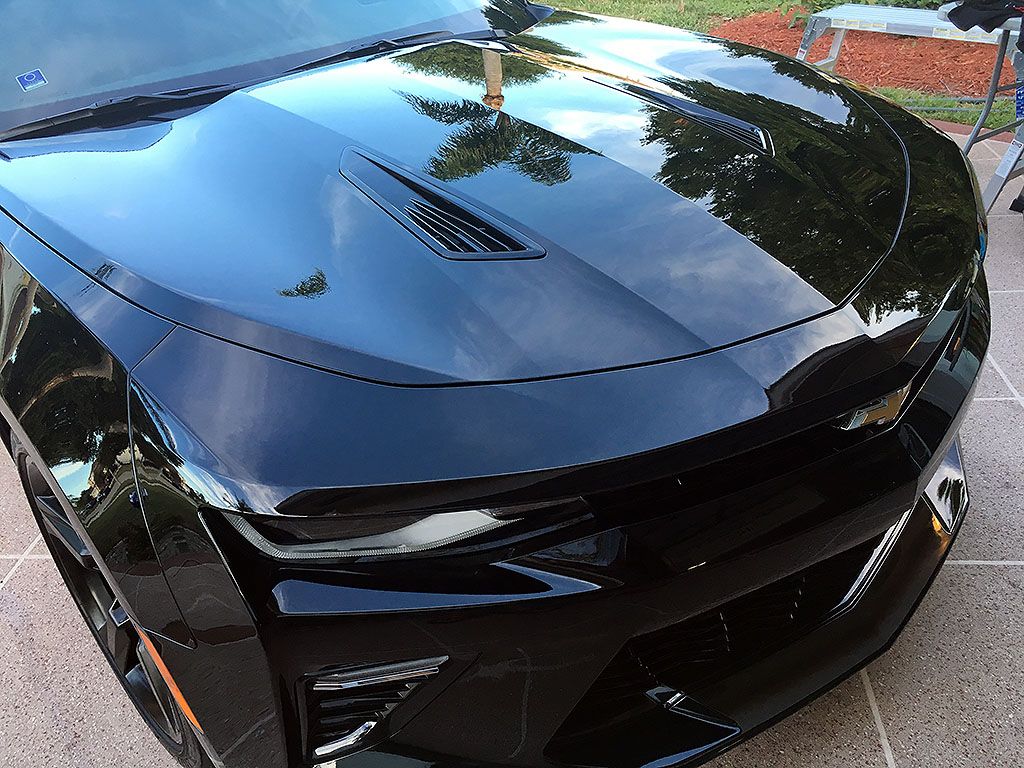 After you've done the mf/Essence, I'd follow with a 5" Carpro Gloss Pad and Essence Plus (non abrasive)