Hey Everyone
I just spent the last couple hours (off and on at work) reading this entire thread. There are some Magnificent 45th's on here. You guys and gals that have done some mods have chosen wisely. Especially those red/grey hash marks...those look awesome.
Anyway, I just picked up my black beauty last weekend and I absolutly love it. The dealer had a plain black 2SS and two 2SS 45th's. It was an easy decision as soon as I laid eyes on her.
I think I'm gonna drive it basically stock for the rest of the summer/fall and when winter comes start doin some mods in the warmth of my garage once its parked.
For the time being I'll have to live vicariously through all of your mods
I only have this one crappy phone pic. I only spent two days with her before I had to go out of town for work....and one was rainy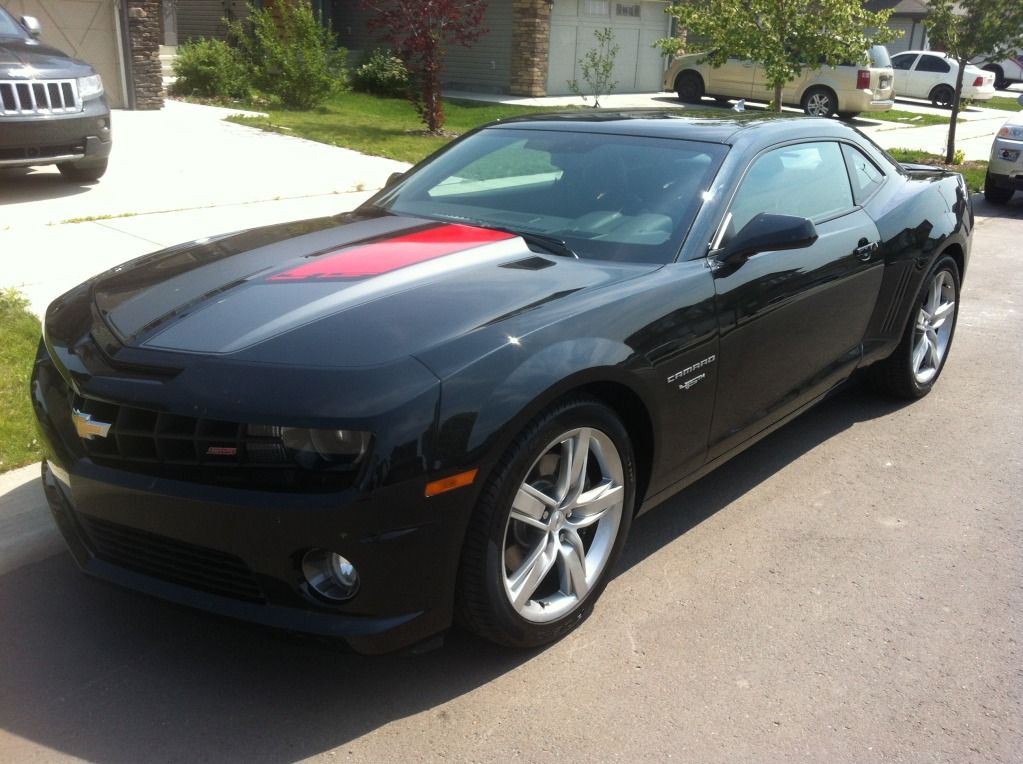 Jim