If you need a
Car Cover for your Camaro?
But you take one look at all the options and your head starts to spin! We at Southern Car Parts want to help make things easier, and we're big fans of the Covercraft line of custom car covers. Covercraft is known for some of the best Car Covers on the market, all their fabrics come from a US based company, Kimberly Clark, and because of this they are able to offer a 4 year warranty on all Covercraft covers. Nothing from comes out of the country!
And when you order from Southern Car Parts, you'll get to benefit from
free shipping and an additional 10% off our already very low prices
(this is not one of those sales where we raised the prices and made the discount look higher and call it a 30% off sale like you so often see) on ALL our Covercraft
Camaro Car Covers.
Covercraft Car Covers
are the epitome of quality. The sale is only for the Covercraft Custom Fit covers, so fitment will be truly perfect and cut exactly for your car. Most people already know why a custom-fit car cover is preferable to a universal fit cover, and for the uninitiated it only takes one experience before you too will be a convert for life.
The covers are often custom made to order so please allow 7-10 days for production.
So let's say you're ready to order…how does it work? Just input your car's year, make, and model and you'll see the full list of templates and covers and (where applicable) color options too.
For Ford vehicles only, we can add an OEM Ford Logo silk screened on the car cover. We are running a special, if you get the Logo on the front of the Car Cover we will toss in a free Car Cover bag also. The price is an additional 25 bucks for the silk screen logo on the front of the cover and the free cover bag. You can choose the logo you want on your car cover here.
Now, if you've made it this far you've probably noticed that even if you're just looking at Covercraft's car covers you can still be overwhelmed by all the options. Don't worry, we've got some recommendations to make based on our experiences!
Our favorite outdoor/indoor/all-purpose Camaro Car Cover is the
Camaro NOAH Covercraft car cover
, which is an excellent choice and also a top seller. It is water resistant but still allows for your car's paint to breath underneath the cover. This is important since a good outdoor cover will protect your car from water, dust, and UV rays, but you'll still want condensation or other moisture to evaporate easily so there's no concern about anything damaging your paint.
The secret to the high-quality construction of this cover has everything to do with the layers of material. Using sheath-core technology, the protective outer layers are strong yet soft, and provide heat-resistance and inhibit UV to guarantee top quality performance for extended outdoor use. The middle layer is breathable and stretchy and has undergone a special chemical process that creates microscopic holes smaller than droplets of water or even dust, yet large enough to allow moisture vapor to escape. And finally, the soft inner layer made of polyethylene and nylon that provides an especially high strength-to-weight ratio, and is super-soft enough to really pamper modern cars' water-based paint finishes.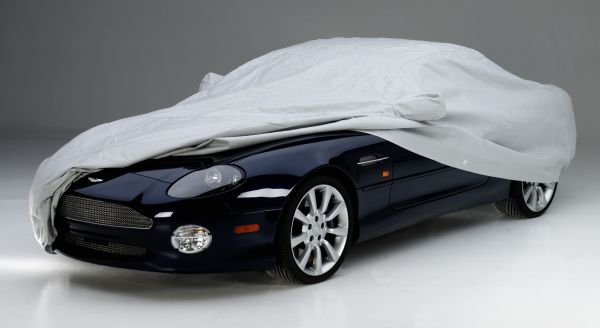 Now let's say your car is kept outside, but in situations where the primary concern would be intense sunlight. If you need a car cover that offers the most UV resistance and keeps your interior cool even in the sunniest climates, look no further than the
Camaro Reflec'Tect Covercraft Cover
. If you're in a sun-heavy area, this cover is a wonderful and affordable option for any car that spends a lot of time outside. This cover is also water-resistant and offers protection from dust so you'll have a fantastic outdoor cover option that won't be too hard on your wallet.
The Reflec'Tect cover's woven fabric has a UV-reflective silver-colored finish that keeps your vehicle cool, and along with accommodating your basic outdoor needs like water resistance and repelling dirt and dust. Plus, the material is nice and compact for easy trunk storage.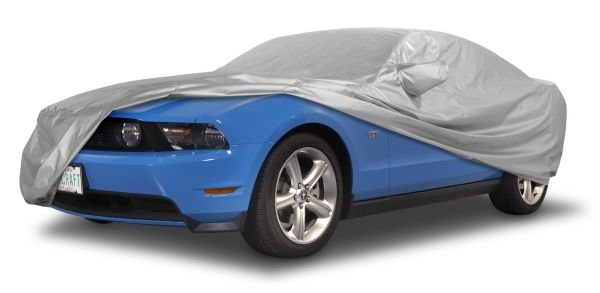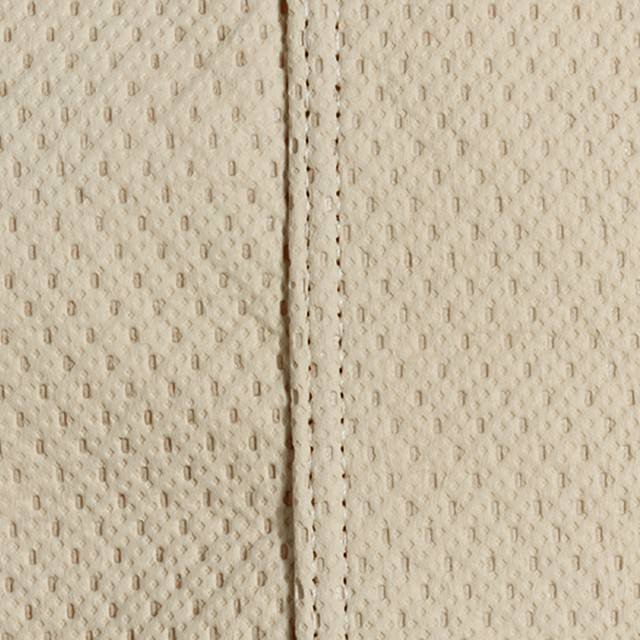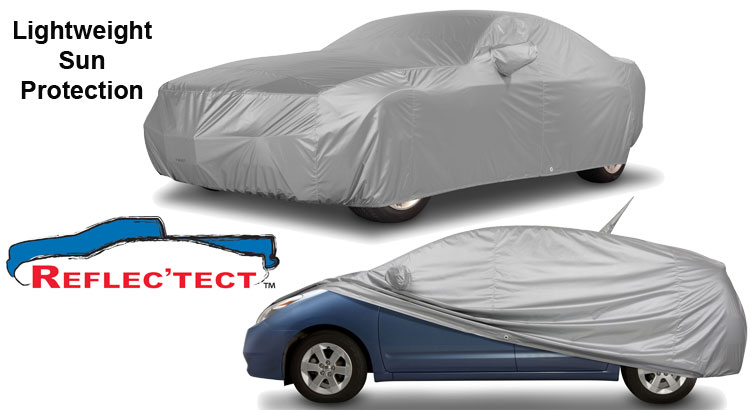 And what if you want budget-friendly outdoor all-weather protection? We suggest the
Camaro Block-It Evolution Covercraft Cover.
Block-it fabrics stop water in its tracks, offering the excellent dust and dirt protection that Covercraft has made a name on for decades now. Their special 4-layer construction even offers considerable protection from dents thanks to super-strong polypropylene fibers that also insulate the vehicle against tough weather of all stripes.
The Evolution fabric will stand up admirably in all weather conditions. Many other companies have tried to offer similar products but none have been able to offer the top-shelf performance that Covercraft has been known for. This cover has the highest UPF rating available for maximum protection against damaging UV rays.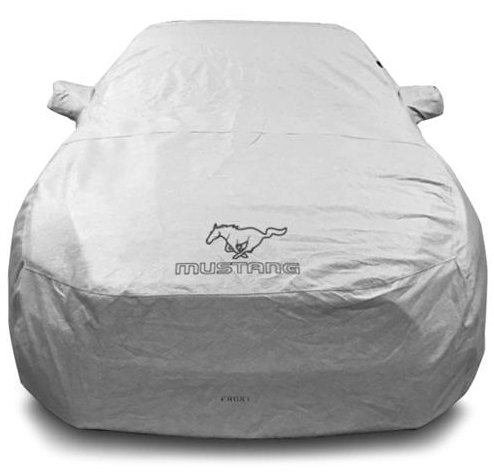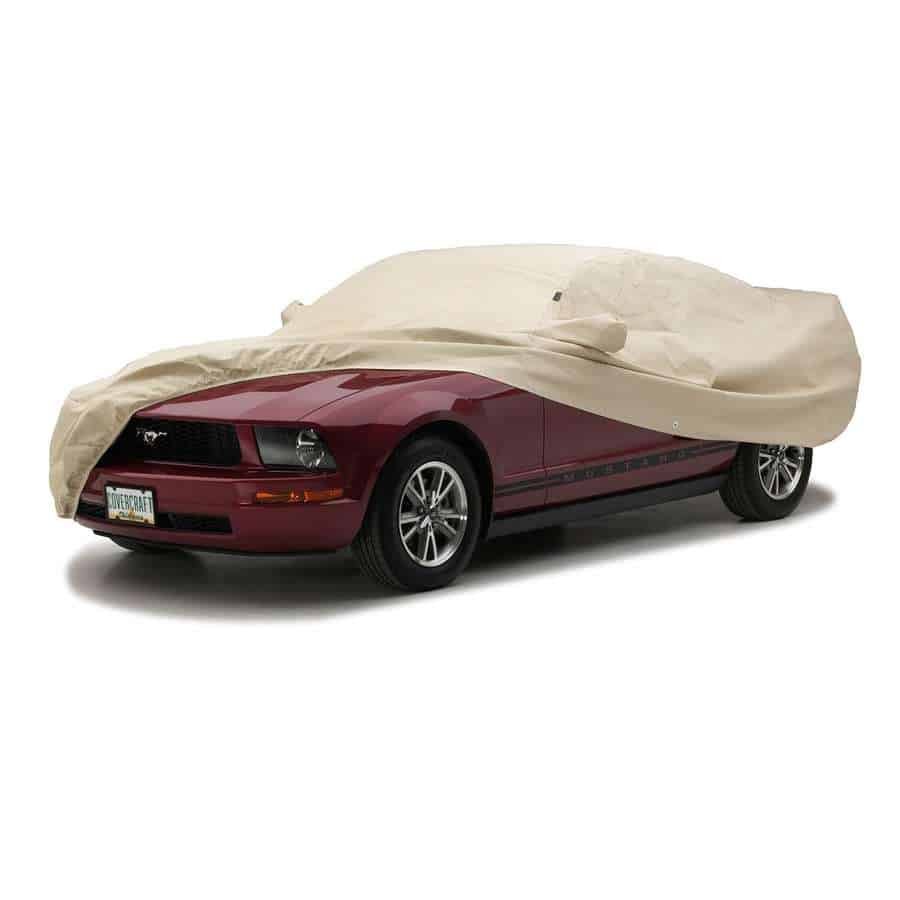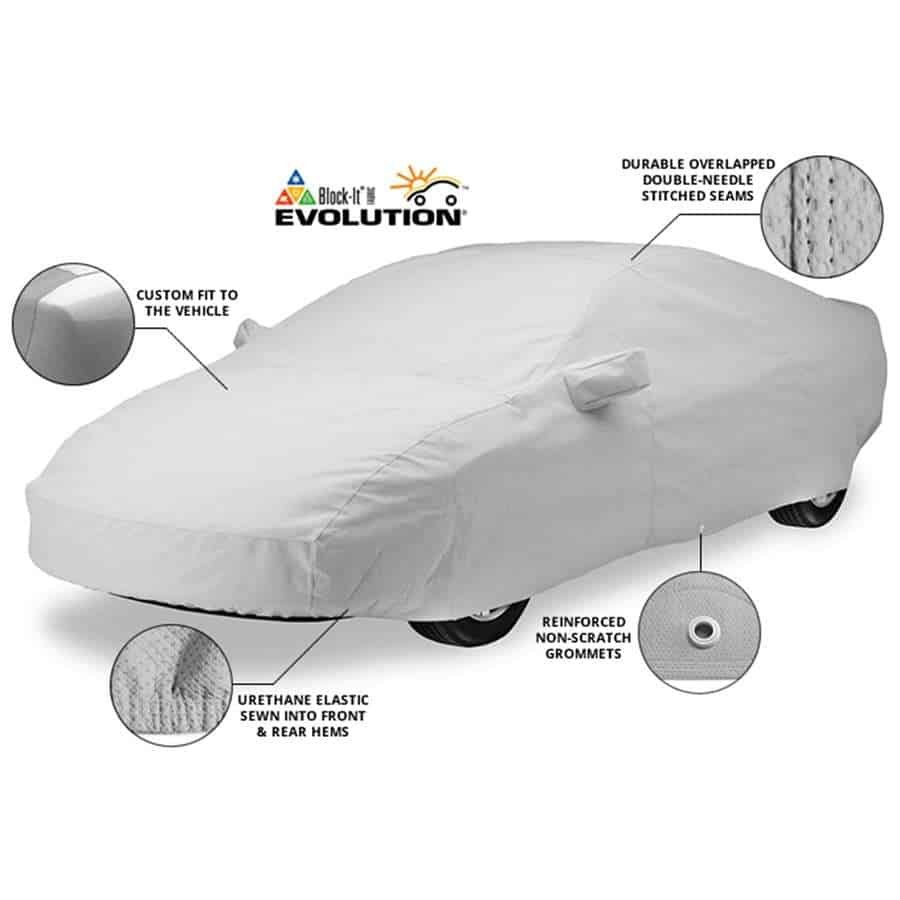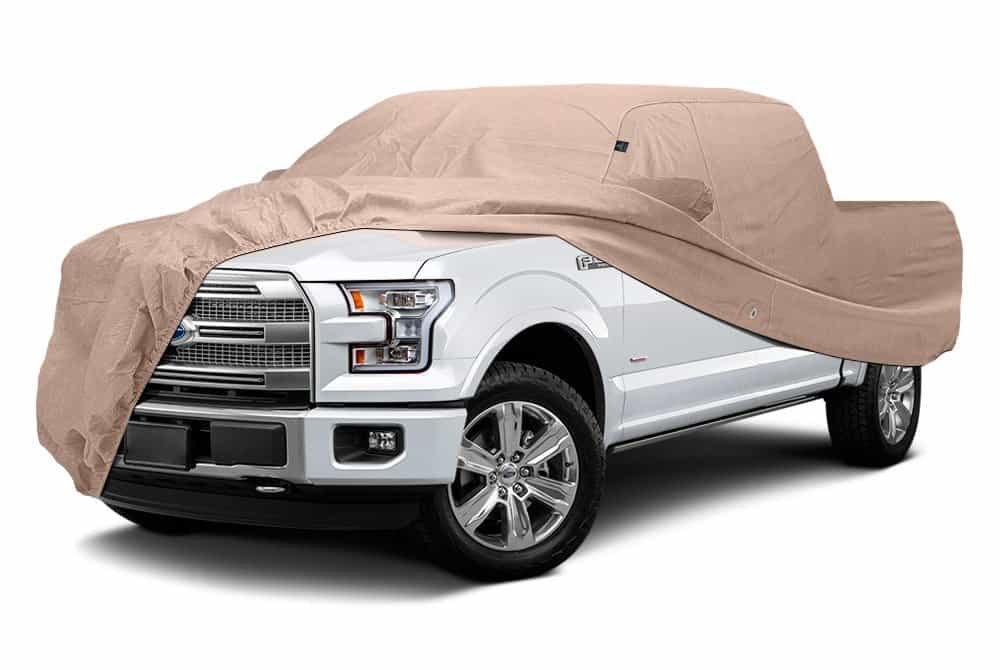 For strictly indoor use, the
Camaro Form Fit Covercraft cover
is the cream of the crop. It has a satiny exterior and a soft fleece inner lining that babies your cars paint. It looks extremely sexy on the car and protects your vehicle from the day to day garage hazards. The true sports car enthusiast will know the value of a high-class indoor cover that allows your car to look almost as excited while covered as it does uncovered! With an unbelievable soft inside that hugs every contour of your car, you'll rest easy knowing that your paint will be pampered and you'll never have unsightly blemishes on your clear coat.
Using woven polyester with Lycra/Spandex added to the yarns to keep things soft and stretchy, the Form Fit cover actually maintains its shape over time. And using 100% cotton terry loop sheared to a fleece-like finish this cover is as soft as silk and perfect for your paint. Plus, this combination of materials provide some protection against dents and dings in a garage environment. Like other Covercraft covers, the Form Fit's material is highly breathable so vapor and heat won't ever become trapped under the cover. And possibly best of all, the Form Fit cover is available in six (6) different colors!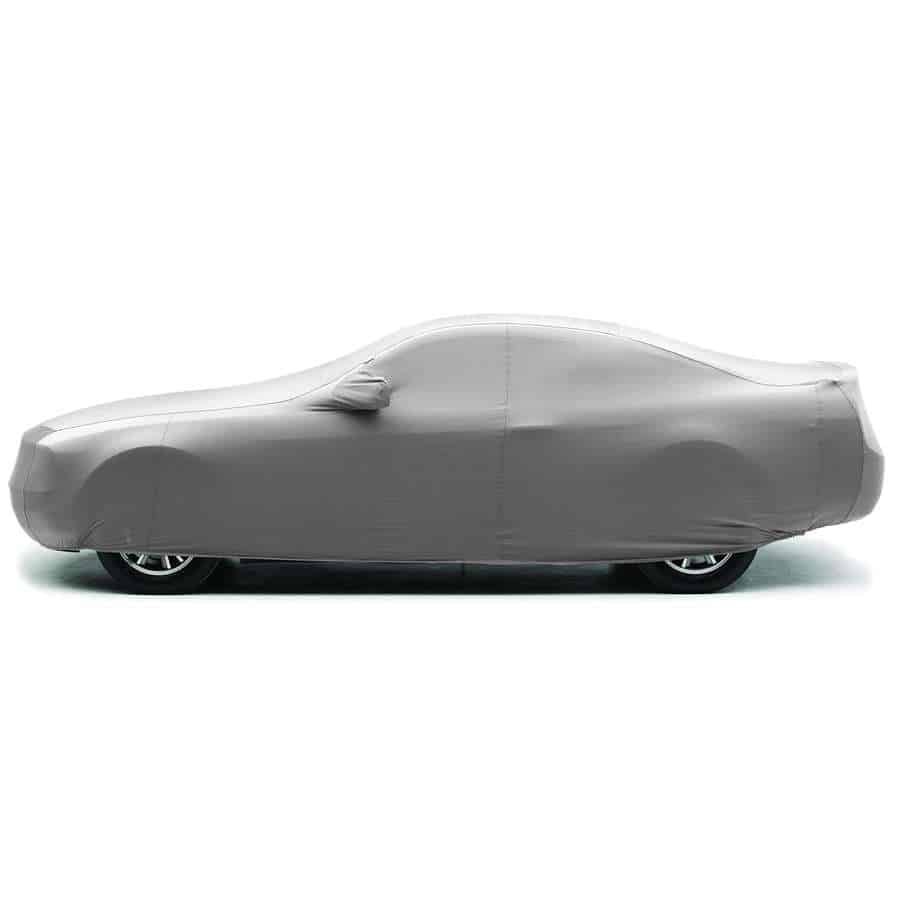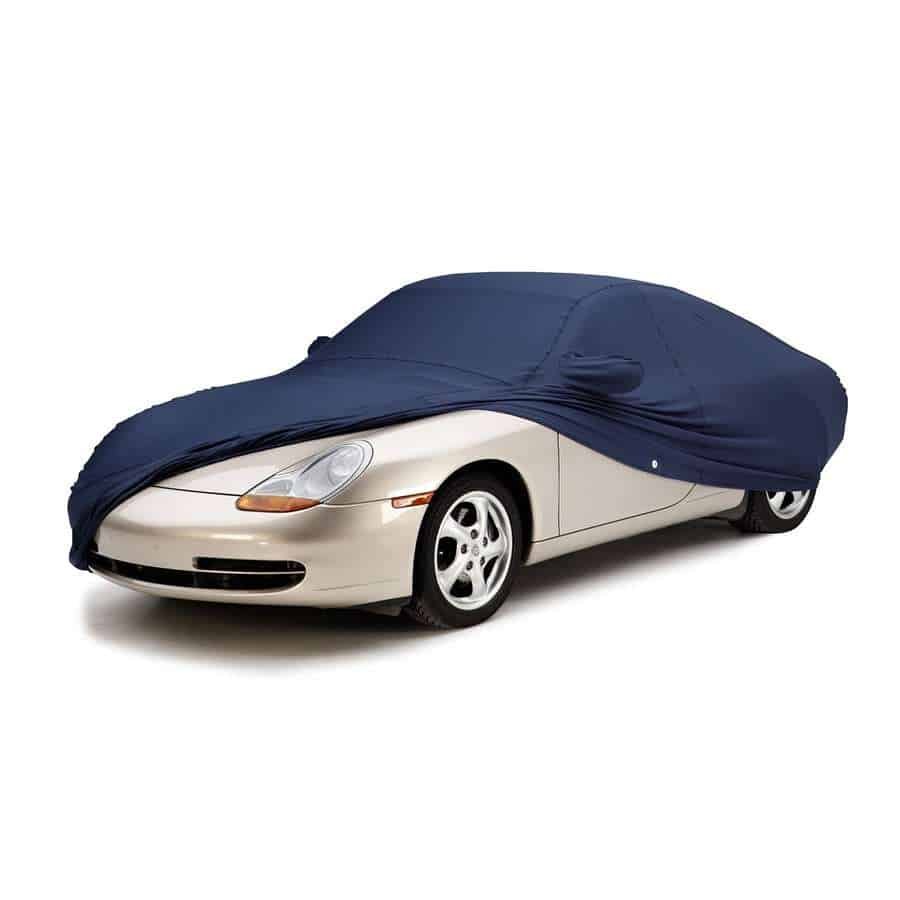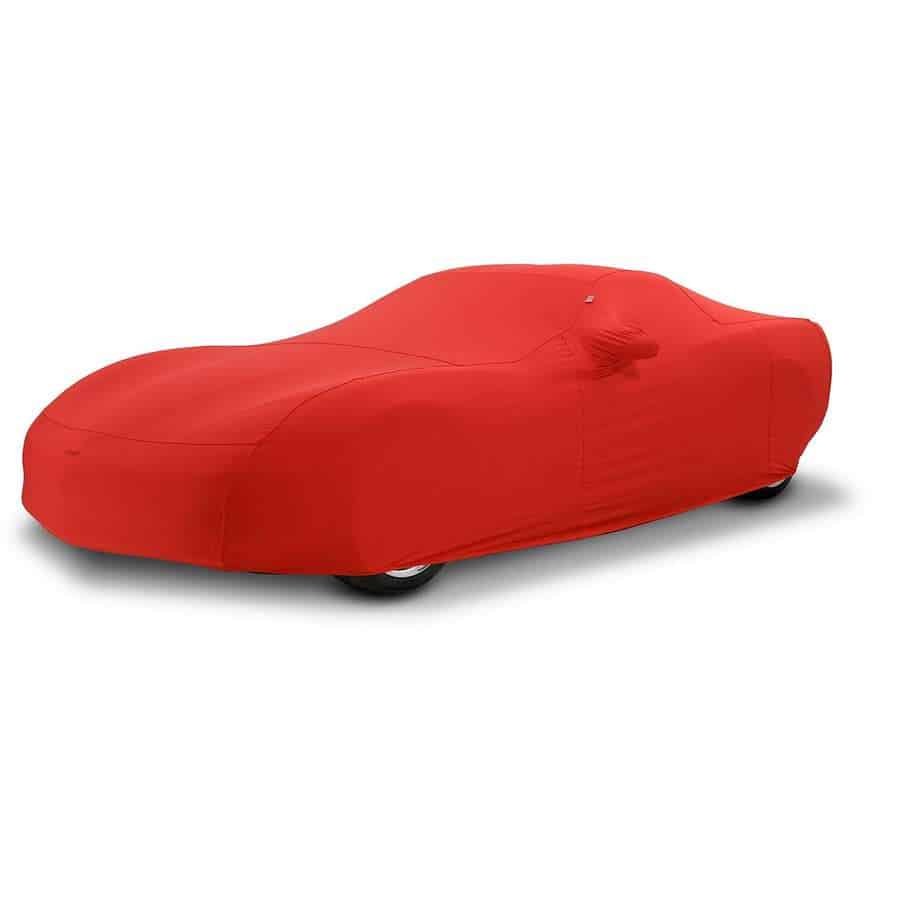 Is your car kept indoors for extended periods of time and you want a quality cover for a reasonable price? Check out the
Camaro Dustop Covercraft cover.
This cover is made from a flannel-like fabric using 4 layeres of non-woven composite, ultrasonically laminated to provide lots of dust protection during inside storage, while remaining breathable and soft against any fine paint finish. Lightweight and easy to handle compared to traditional woven fabrics, the Dustop cover is a popular choice for customers who want to keep their car clean and safe for long stretches of time.
The Dustop Car Cover meets all the most important demands in indoor vehicle protection by focusing on the necessities without any extraneous frills.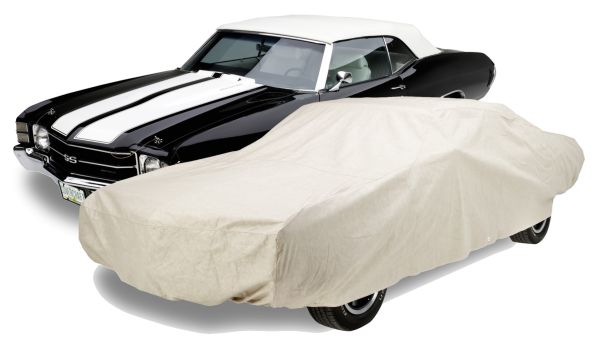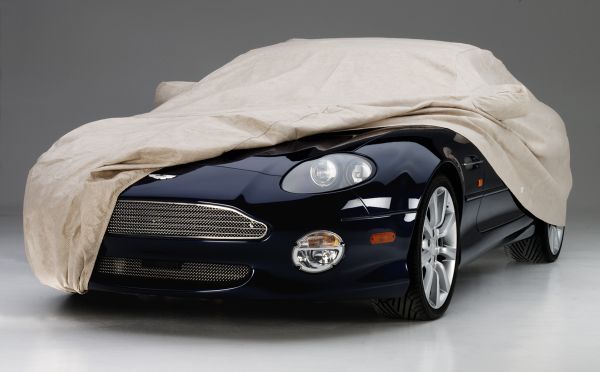 Now let's say you're in an environment where you need some basic, lightweight sun protection and all the other standard criteria of a high-quality yet budget-conscious car cover for your Camaro. If that sounds right to you, you should look into the
Camaro Polycotton Covercraft cover.
Using Covercraft's durable, woven polycotton blend, this cover good basic protection against the elements. Polyester is sun and water resistant, while cotton gives a soft touch to the vehicle's finish. Add them together and you've got polycotton that'll resist tears, punctures, rot, and mildew all while providing good indoor and outdoor protection.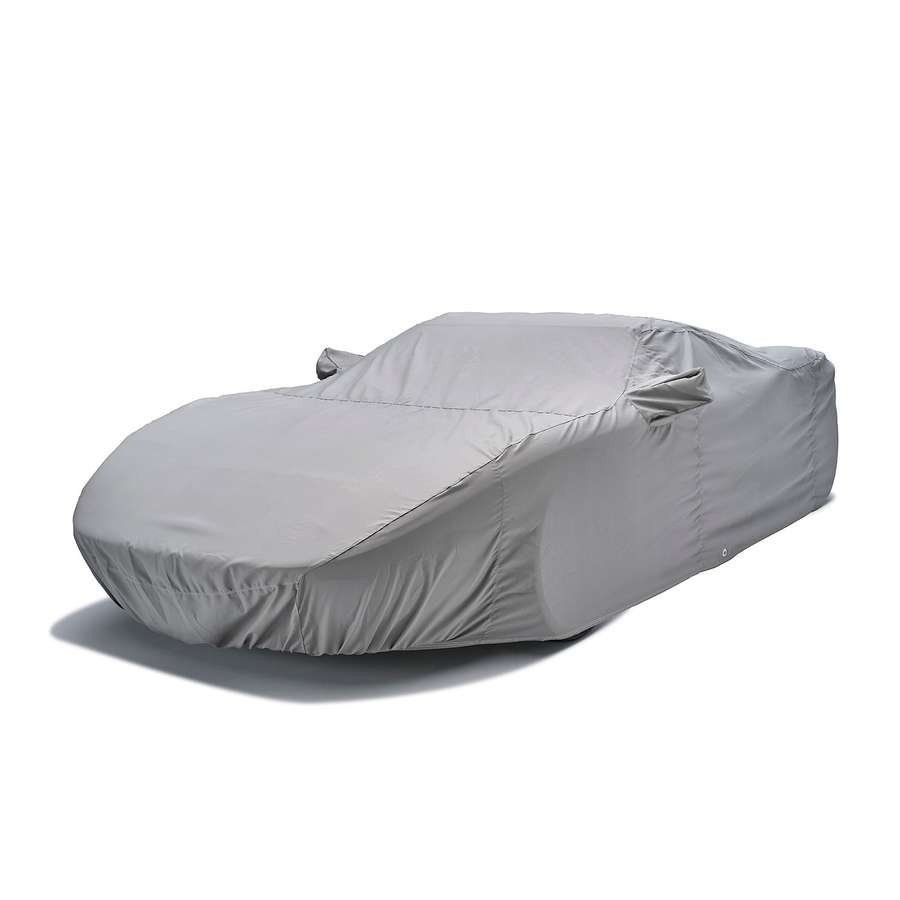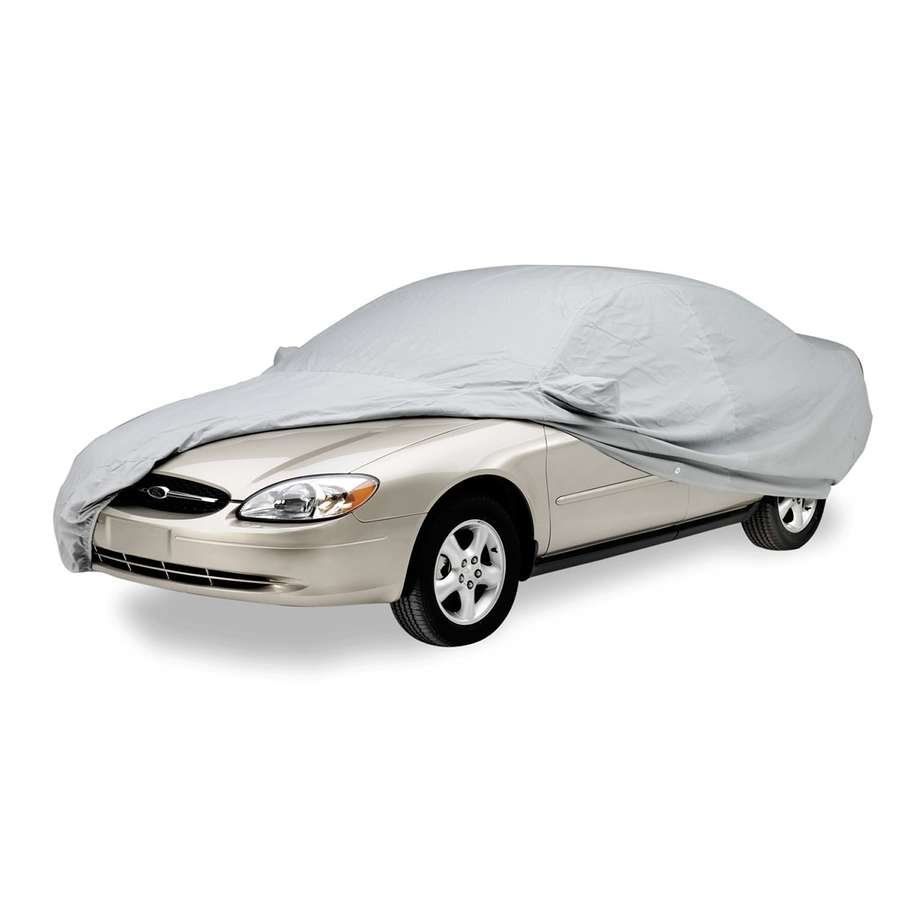 If you live in an area that deals with intense sunlight, you'll know from experience that many car covers just don't deliver on the kind of UV protection that your car's paint really needs. That's why we offer the
Camaro Sunbrella Covercraft cover.
This cover uses acrylic fibers for their natural UV resistance, and has been recognized as the industry front-runner for marine applications like bimini tops, sail covers, and deck enclosures. The material is solution dyed before the fabric is woven, and then it's softened for automotive use. Because Sunbrella is so strong and offers such excellent UV resistance, it is also widely used for RV's and trailers that spend extended amounts of time stored outside.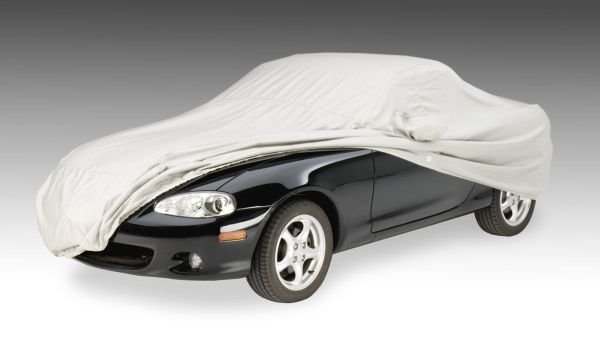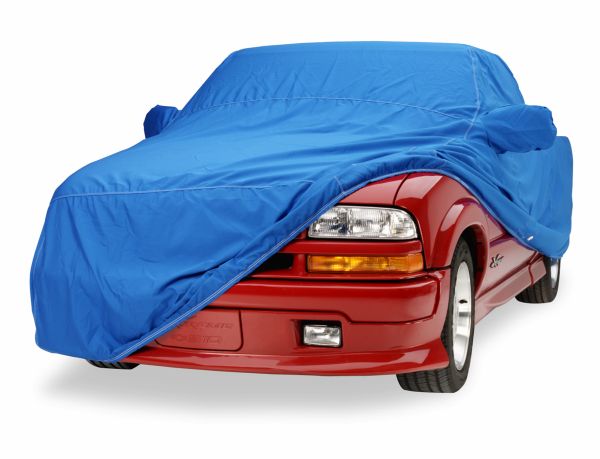 Lastly, if you'd say you need the most extreme weather protection possible, you simply can't do better than the
Camaro Weathershield HD Covercraft cover.
Using Covercraft's 5-layer composite materials, this cover does it all. You'll get a soft and gentle inside layer that's breathable and easy on your paint, and outside layers providing the strongest and most durable vehicle protection from water, dust, and UV rays available anywhere on the market.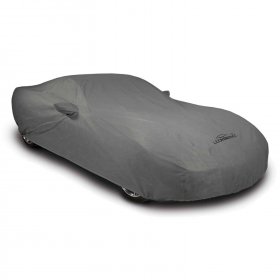 The sale is for all our Covercraft covers for any vehicle.
Simply use the coupon code "covercraft" when checking out and the additional 10% will be removed from your total. Links to order are below....Sale is for all Corvercraft car covers, not just Camaro's.
Check out this link for
Covercraft Covers for All Cars
Shop around, I think you will quickly see our sale is the one to beat :thumbs:
All our Covercraft car covers can be ordered at the link below.
Covercraft Car Covers for your Camaro…or any car!