Stainless Steel Exhaust Tips Polishing Kit Starting At $28.45 With Code PHIL5 At Checkout.
So you have spent over $1,000 on your new exhaust system and it just sounds great. The only problem is that the exhaust tips look terrible from the exhaust stains and the road grime. The polished stainless exhaust tips are only part of the car that requires metal polish. Sure you could throw some wax on them, but that will only cause them to yellow and trap more dirt. You need a special polish that not only cleans the dirt off of your tips but seals them to keep them looking great. Our stainless steel polishing kit does just that. Our kit includes professional grade buffing compounds to bring back the shine on even the worse looking exhaust tips. And we also include a bottle of Simichrome Polish. Simichrome Polish puts a show winning shine on your exhaust tips and seals them so that they do not get stained like they used to anymore.
Our basic kit includes:
4" High-Quality Mushroom Buff w/ drill adapter
2 Special buffing compounds designed to take stainless steel to the next level
A supply of Simichrome polish, the best polish hands down (cost $13 alone)
2 Special maintenance cloths (one for your garage and one to keep in the hatch compartment)
Detailed Photo Instructions
Our Super Deluxe kits include:

Everything in the Standard Kit, plus
The New 2" Taper Buff w/drill Adapter (to power buff the outside)
Another great thing about this kit is that it is not just for exhaust tips.This kit will also go much further and allow you to polish any uncoated metal and even dull plastics. So now you can clean and maintain the stainless trim on your classic cars and the plastic trim on your newer cars as well.
Our kit includes enough polishing compound to last for years.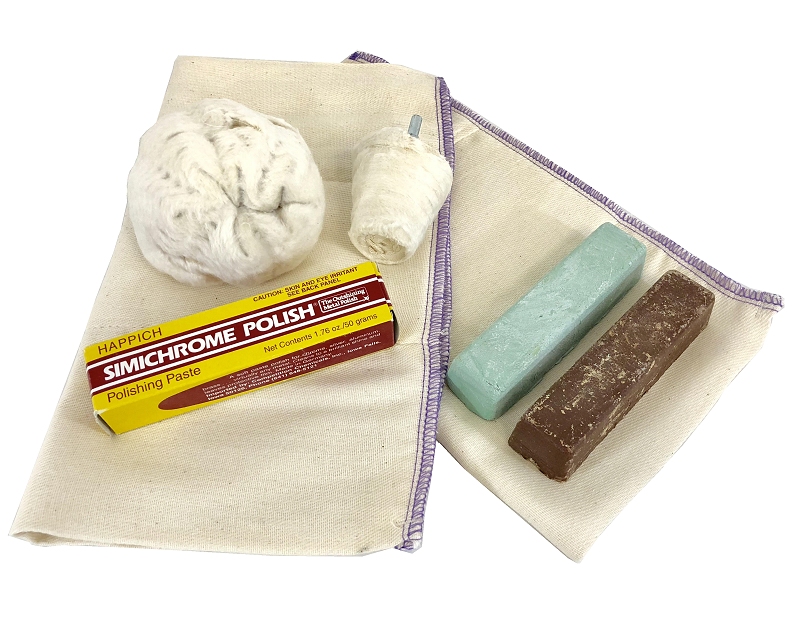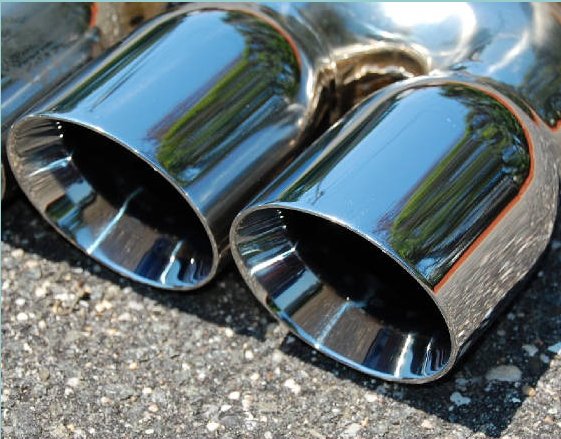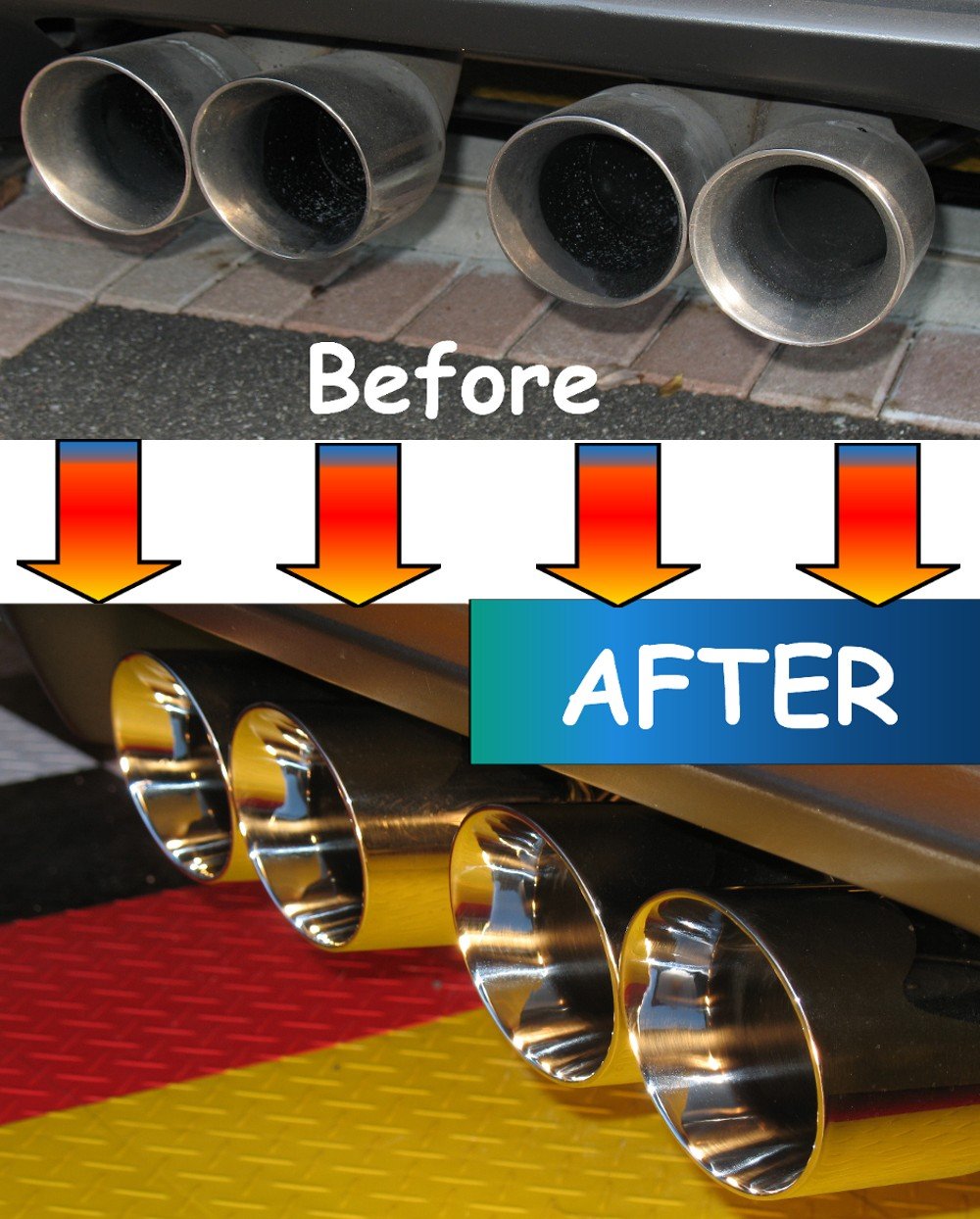 https://www.rpidesigns.com/shop/item...polishing-kit/