2010-2015 Camaro Trunk Lid Panel with Logos
These incredible, custom made, GM licensed trunk panels are the last big thing your Camaro probably needs to set it apart from the crowd. You won't find another licensed, single piece panel on the market. These are made with a lightweight sign panel material wrapped in premium EZ Flex automotive carpet. The badges (logos) are made from premium automotive grade vinyl overlaid on 1/4 inch black PVC which is then cut and polished. Each panel comes with the center pre-cut to allow access to the emergency pull and is shipped with a removable center piece you can use to cover this opening for shows or daily usage. These use existing holes in the trunk for installation; no drilling is required. Choose from a huge number of customizations and logos above when ordering.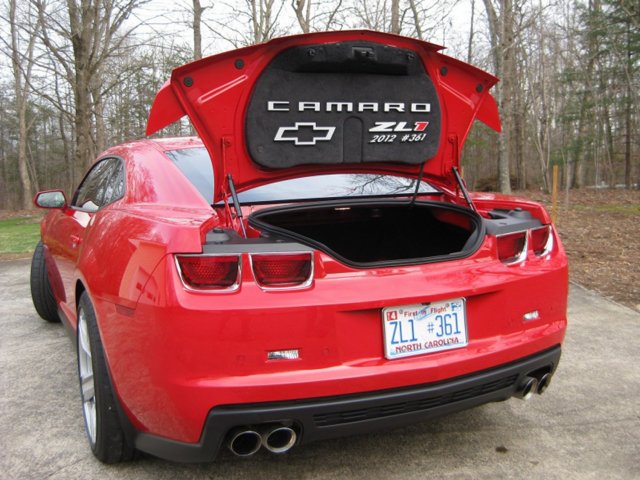 Special Return Policy:
These are custom made to each customer's specifications and as such we do not allow returns or refunds. Please contact us within 3 days after delivery if the panel arrives damaged or incorrect. Returns for repair or re-manufacturing must be sent back in the original box with the mounting pins in brand new condition to be acceptable and a replacement will be sent after receipt. Returns are not acceptable for any other circumstances.
Available here: 2010-2015 Camaro Trunk Lid Panel with Logos