OK, here is my build as it progressed:
Block ready!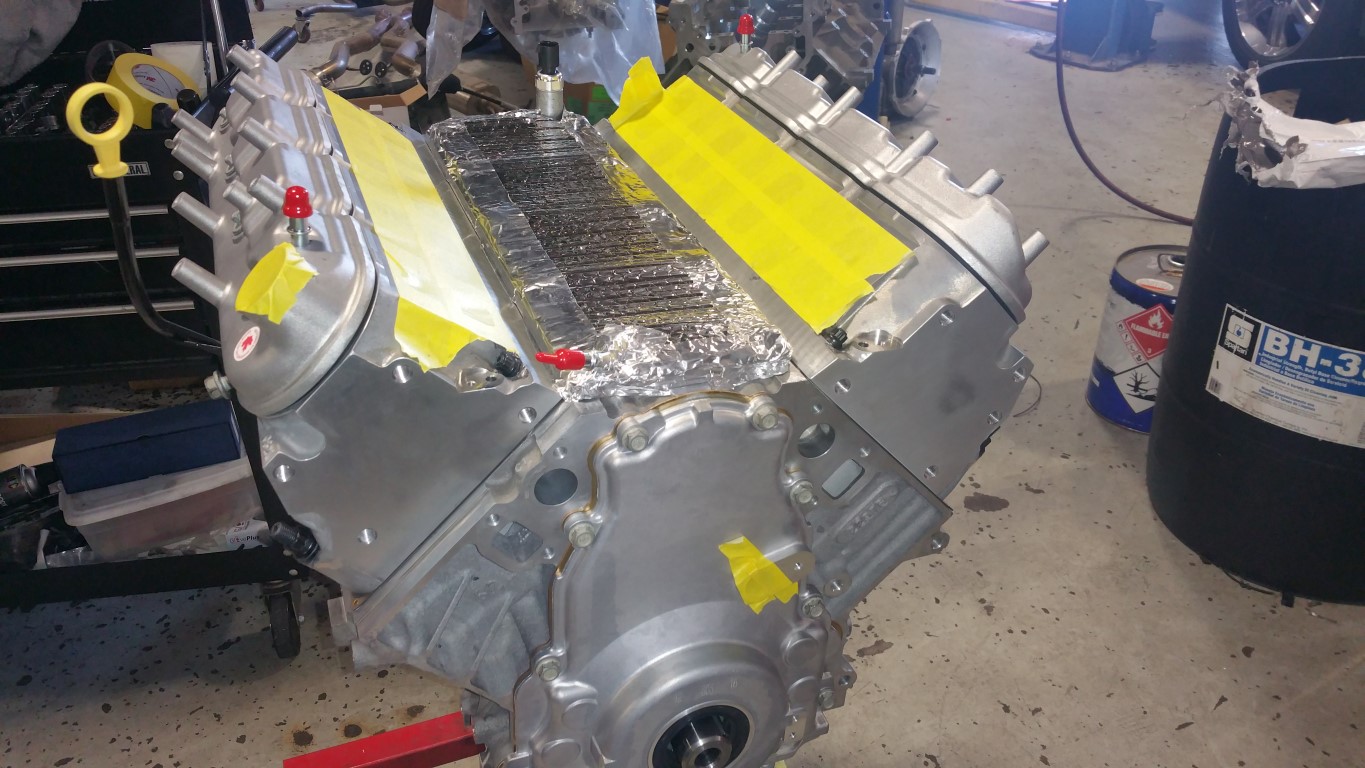 John (who built the engine), Mike, and Tony working to get the old items swapped (L99 is behind Mike
-- who is in the middle):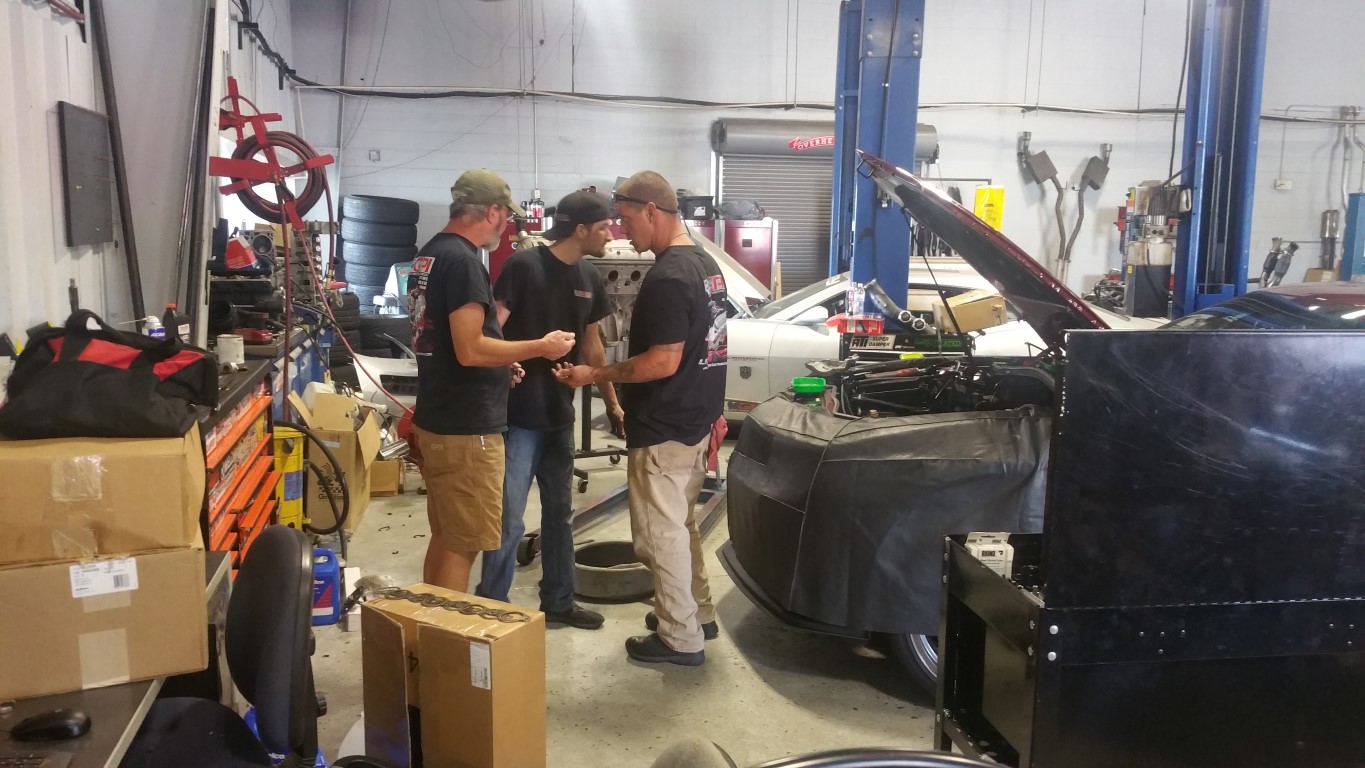 After a couple of days, here it is in the car!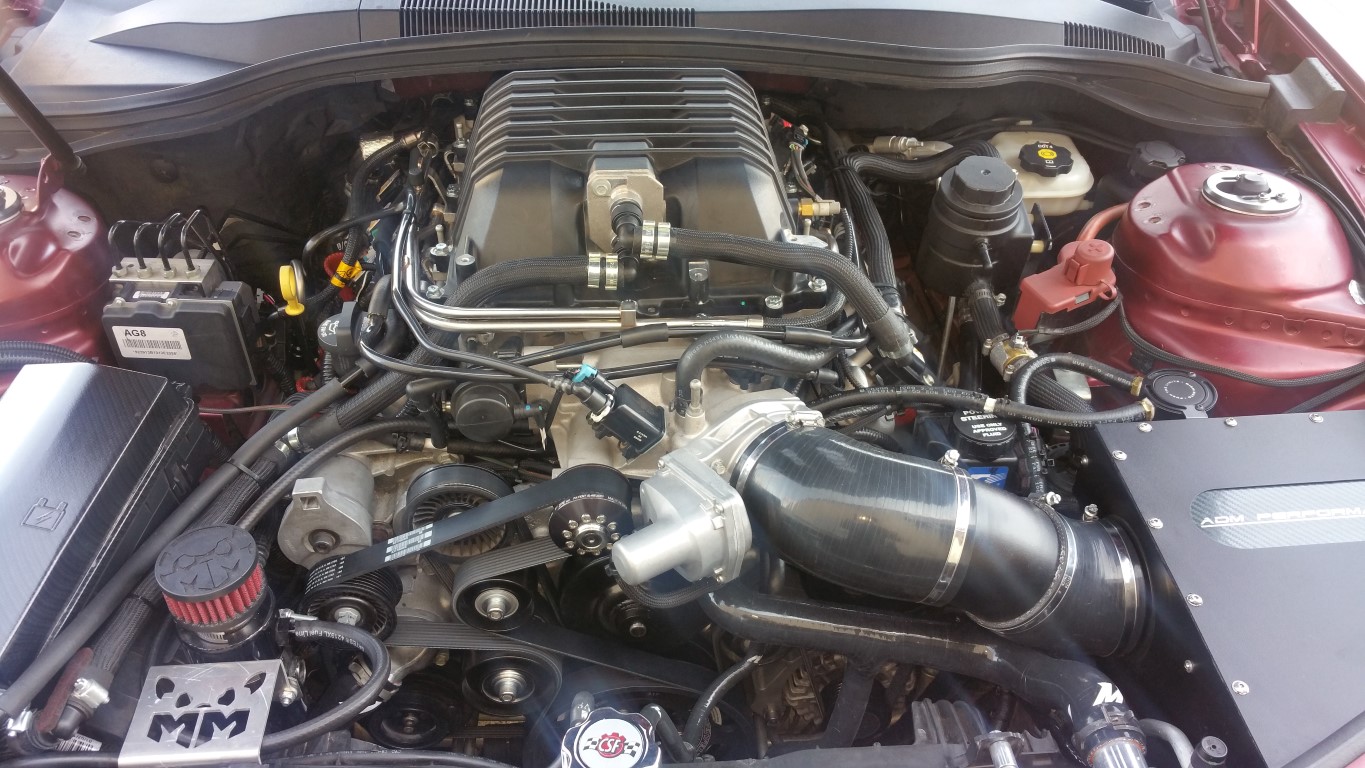 Forced Inductions Lid Spacer: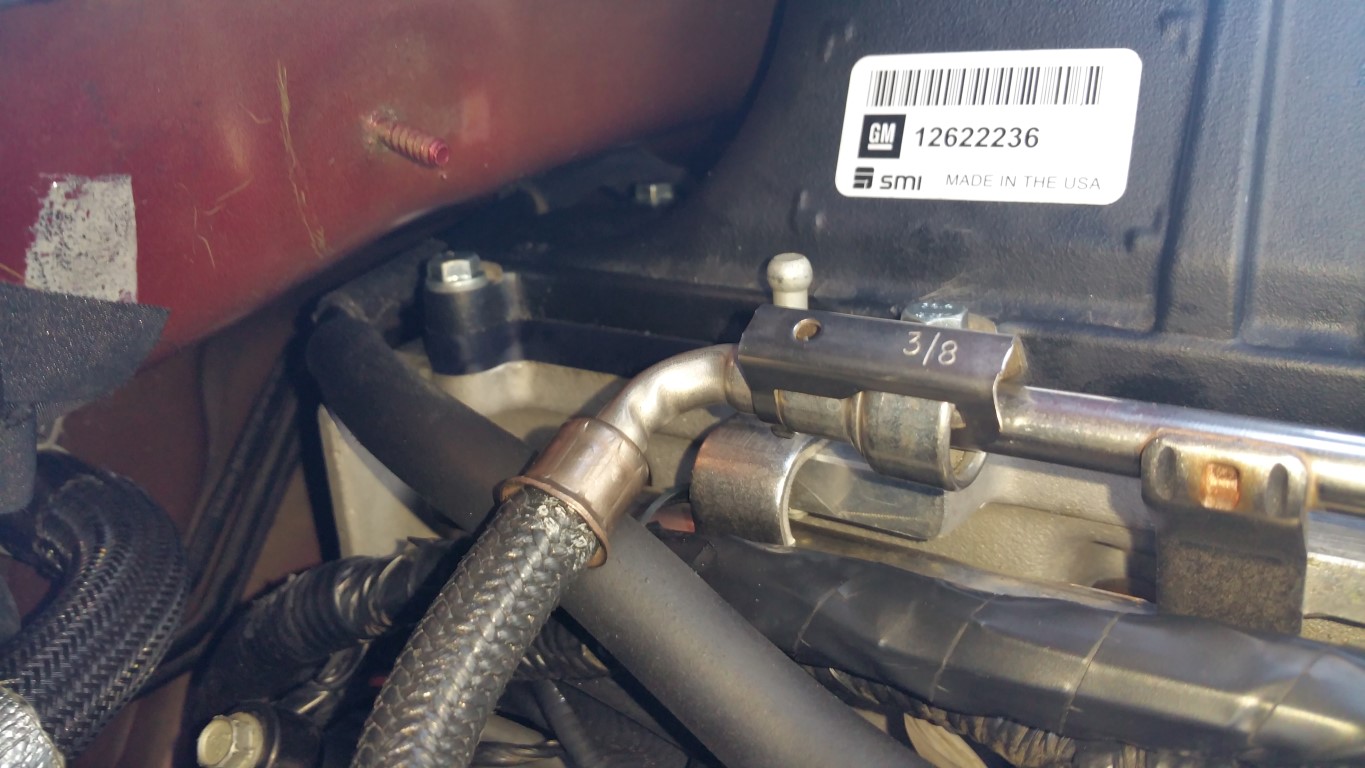 Break in!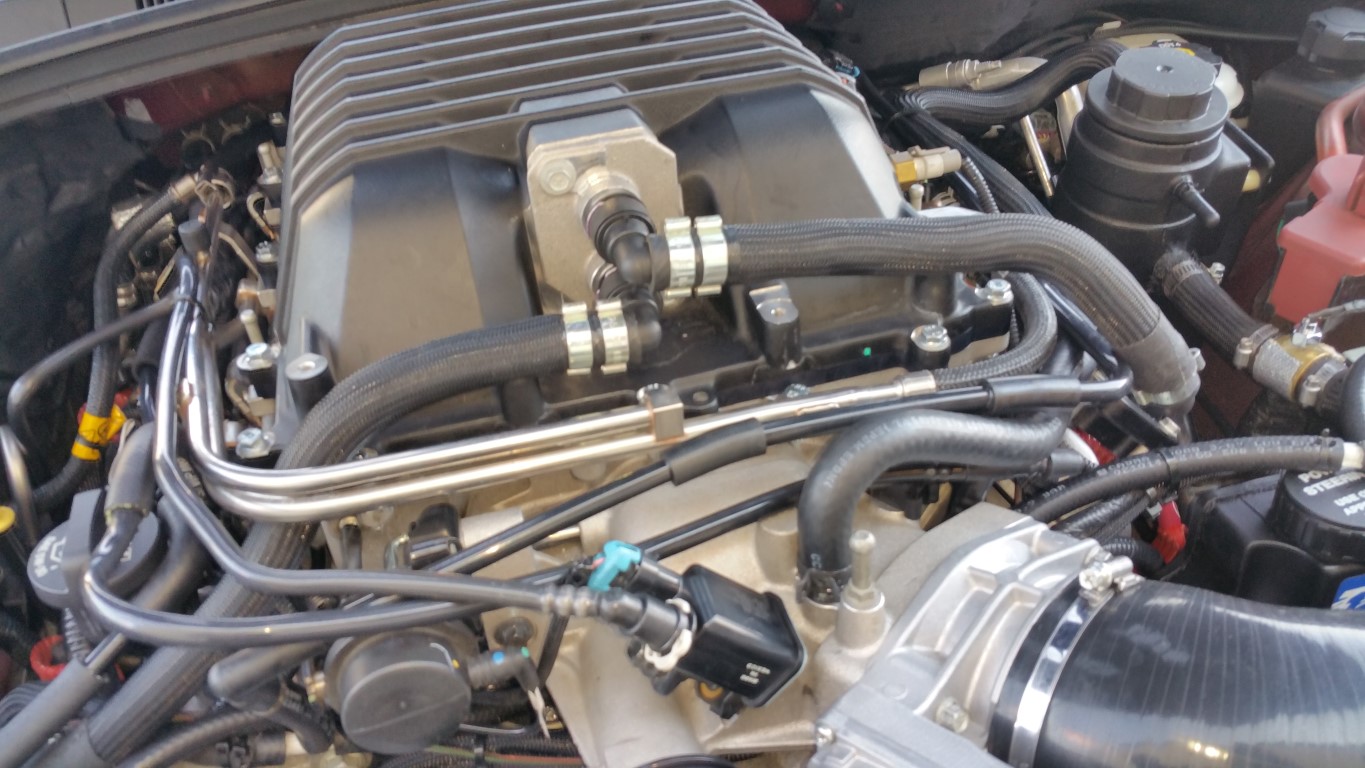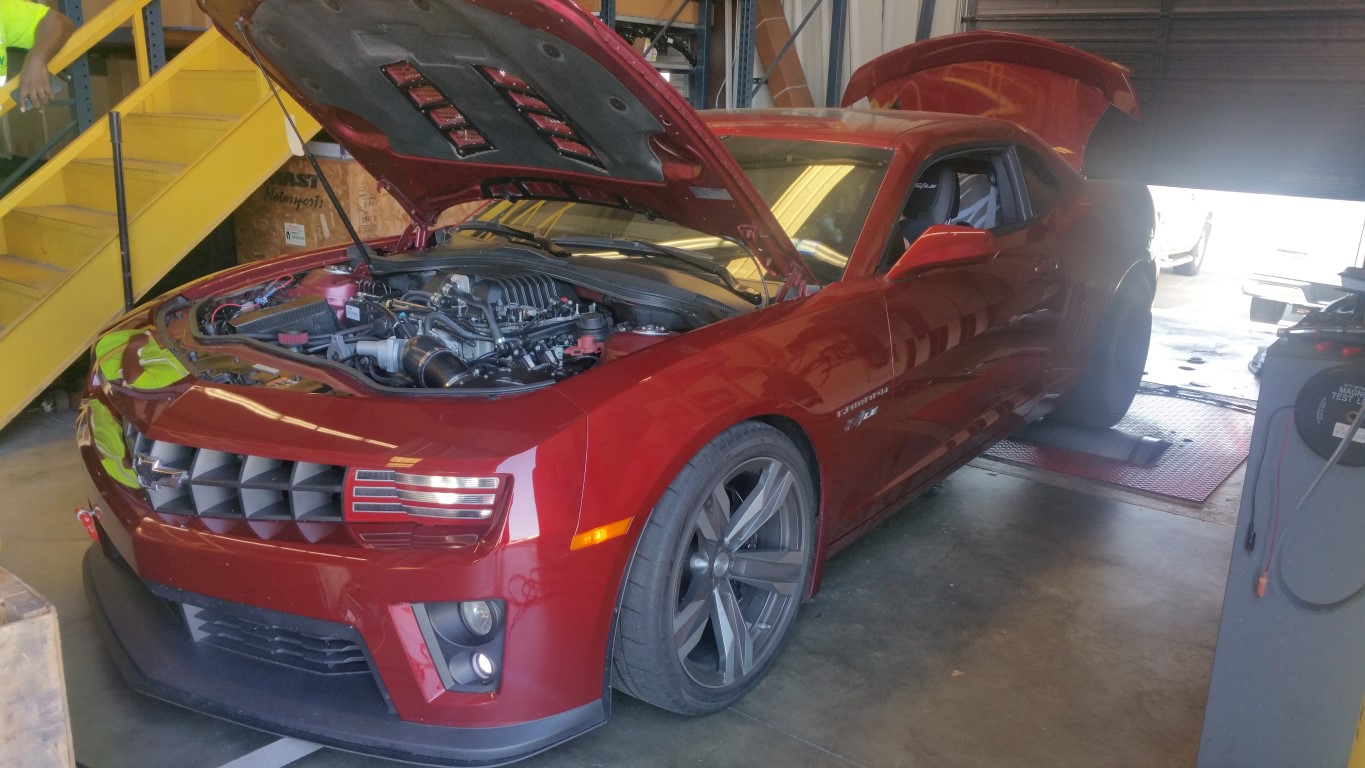 And Dyno (So rounded 747 RWHP, and 794 RWTQ) @ 13.5 PSI!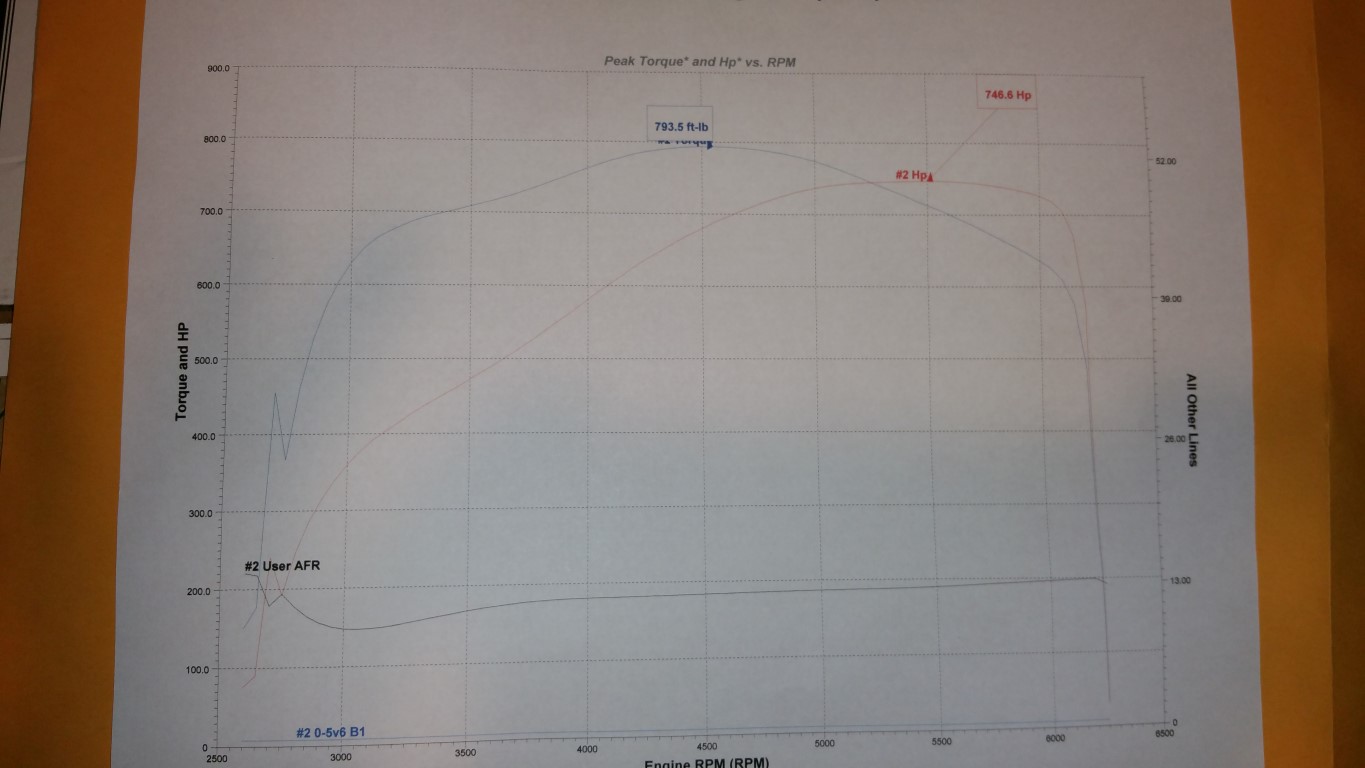 So, as we all know, nothing is 100% smooth. The PS Pulley had to be laser aligned for the Turn One, not a big deal, had to get the LS hub for the Lower Balancer, my MSD Boost-a-pump went out, and the aux boost/fuel electronics failed -- we bypassed it to get the aux fuel pump to run for the dynos -- Dave at DSX was awesome helping us diagnose that over the phone -- new and improved one on the way! AC Belt needed to be re-adjusted -- after the dyno pulls ;o). GPI gave it a go over before I left -- what a difference and the idle is so smooth -- sorry no lope here -- and the wife liked that ;o)
I do have 1 small correction to do -- the Idler pulleys need to be switched -- I reviewed the LSA pulley swap kit from Lingenfelter and it shows the larger pulley closer to the upper pulley -- for more belt wrap -- not a big deal, simple to correct.
Car ran excellent -- 400 miles after break-in -- not a single blip! Ran great on E83 (that is the max I found) and just smooth as silk running. I had a pad under the car, no drops of oil anywhere. I check the engine area, same thing -- dry.
I'll probably add a few spring clamps to the re-routed PCV lines -- just because I'm anal ;o) Maybe a few gazillion zip ties so I can keep my GPI given title ;o)...