6/8/14
I didn't want to take down my old journal as that was an entertaining part of my life, and over those 3 years I have learned a decent amount, both about cars, and life. I will continue the SS's build journal in
Post #21
So on May 5th I picked this up:
2010 VR Camaro 2SS/RS: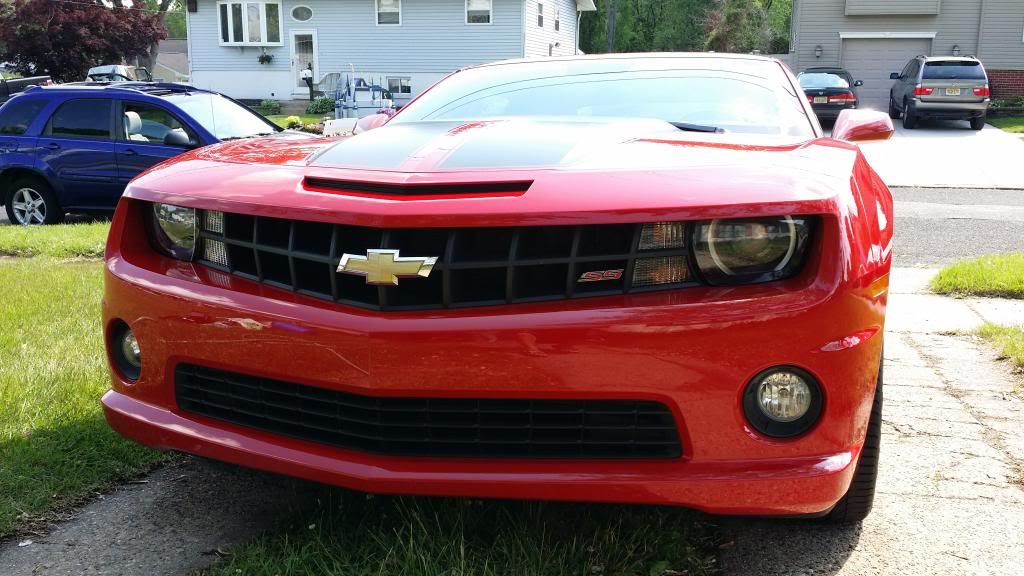 2011 CGM Camaro 1LT:
I truely didnt think I would EVER have mod money... but I have been on a nice 50 hour work week regimen since... new year. Saving some money... But I deserve some toys too :( Almost 11 Months unmoded!
Original Pic: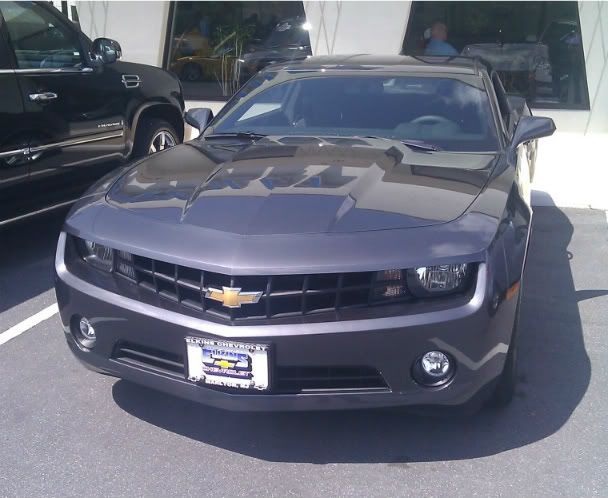 Looking into MRT v1.0/2.0 in the immediate future as well as Plasti-dipping my Tail Light bezels. Vararam or other intake set for August (bonus time
) With Possibly Plasti-dipping my rims if I get around to seeing how the bezels come out.
Hunting for a stock CGM Spoiler in the Wanted/FS sub-forum. This looks like it'll be an Xmas buy, though. And depending on how the rims come out, SS stock/RS stock 20" rims.
EDIT:
Will be keeping tabs on costs of modifications as a reference.
Rear bow-tie delete: 4$ for Goo-gone and 1.5 hour of removal/cleanup.
Front bow-tie delete: 40$ for blank Drake insert and no more than 5 mins for removal/installation.
MRT v1.0 exhaust: 473$ for exhaust and roughly 1.25 hour to install at a local shot.
Plasti-dipped 18" stock LT rims: 21$ for 3 cans of Plasti-dip and 5 hours total from jack-standed/washed/sprayed/installed again.
Plasti-dipped tail-light bezels: 7$ for 1 can of Plasti-dip and 2-2.5 hours total from uninstalled/washed/sprayed/installed again.
Vararam intake: 320$ for intake and 1 hour for total install, including installing the heat pad wrong.
Planned Mods Updated:
5/8/12
Going to clean up mods a little. I do plan to do a more involved mod process.... the exhaust wasnt really good for that. I didnt want to take to long, take pics, and a vidio of the process, being as this wasnt my shop. Honestly, unless its being done at a dealership, I am going to post more pics
Going to put down some more planned mods... some might be a ways away... modding is addicting for shure.
5/08/12 Completed Mods:
MRT v1.0
Rear Bow-tie Delete
Front Bow-tie Delete/Replace with insert
Plasti-dipped stock 18" LT rims
Plasti-dipped tail-light bezels (went with this and I will see how they hold up over time)
Vararam Intake
Current Planned Mods:
Tail Light Blackout Kit/RS tail-lights (Undecided ATM... One definately goes more towards blacked/murdered out with 20% tint on all 10 lights.)
Tint on rear 3 windows (Unsure %)
Matte black stripes (Hood/trunk)
Brighter headlights (Honestly, RS headlights would be cool, but they are 750ish here in the members classified section and definately 600+ per on some websites
)
PDIM
Steering wheel audio controls
Aux Gauges
Thats it for now... Man thats alot of $$$.... Cheers
Jason