Well, I decided to finally start my own build thread.
First a little about myself as of 1/16/2013.
I was born in Venezuela and didn't come to the US until i was 3. I live in Texas where more permanently; Houston. I go to college at Texas Tech University but will be transferring to the University of Houston. I'm 20 years old and if i count my cards right I will be opening my own physical therapy clinic where I will be doctoring.
The reason for me ending up with a Camaro was solely on the Transformers movie, not gonna lie. Where I saw the 2010 Camaro SS, i was like "damnn, i wish I had that car" and now I do, just not the SS :/
I bought the silver mettalic 2011 Chevy Camaro LS for around 22500 from the delear cause he had to match my price from a picture on a coupon in a magazine
)
Here she is, I thought it was the fastest thing ever haha I know lame.
Purchased on September 2010. Bought with only 8 miles on it.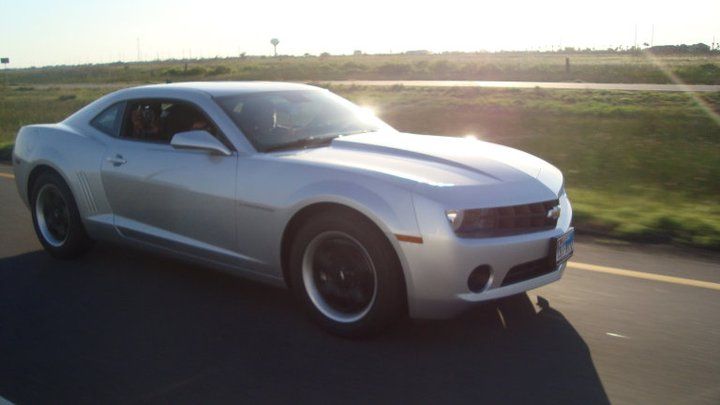 Picture my friend took with his Canon while at after prom by beach
Another one of me taking my prom date to prom, now still happily together at almost 2 years
Now shes been through some deals, had my first accident when I guy pulled a gun on me by greenspoint because i "Cut him off" and got in a high speed chase where she decided to go SS on me. He had a raptor, raised and it ended with me getting away after a 10 mile chase on I-45 at 120mph. I got hit by a semi trying to cross a feter all at once but ended up leaving the scene cause he tried to get me STILL and rammed me off the road but my Grand theft auto kicked in and ended up losing him in a neighborhood.. dents and bullet holes yet no cop ever noticed..... TRUE STORY HERE TOO. Charges were never placed but I paid 6000$ in damage... I know FML.
Well my first mod was an air intake, I chose spectre for the very reason I chose the LS. Sleeper. No one uses spectre but as my dyno chart proved, I got 14 hp and 13 TQ. For 120$ that was best bang for my buck.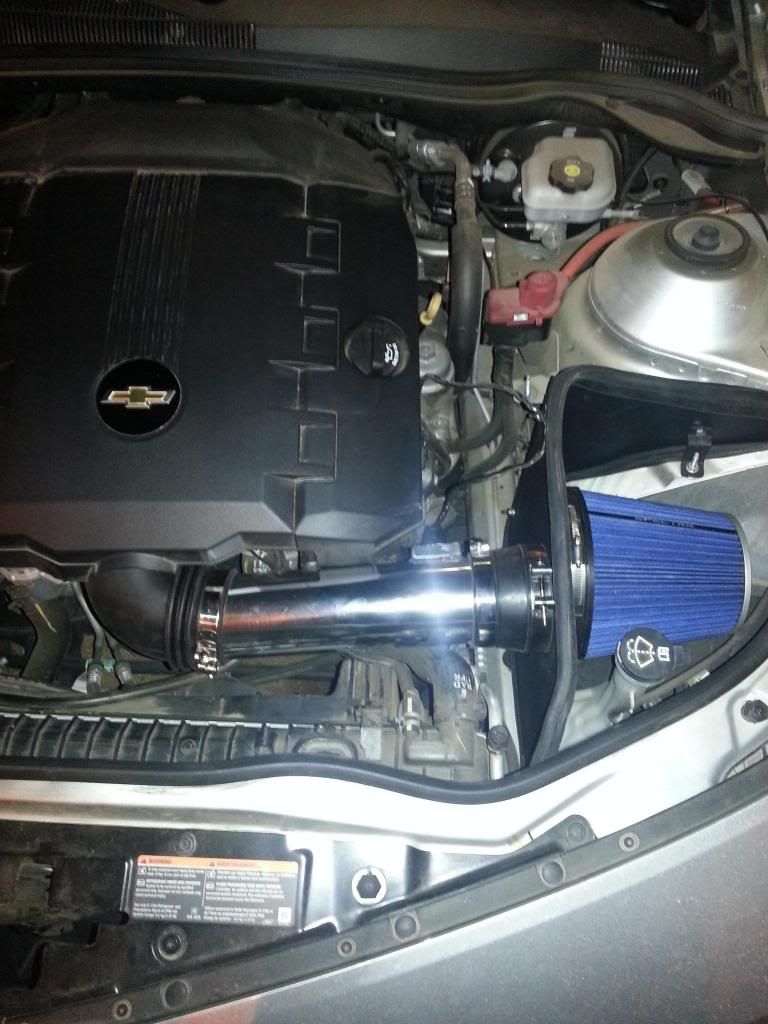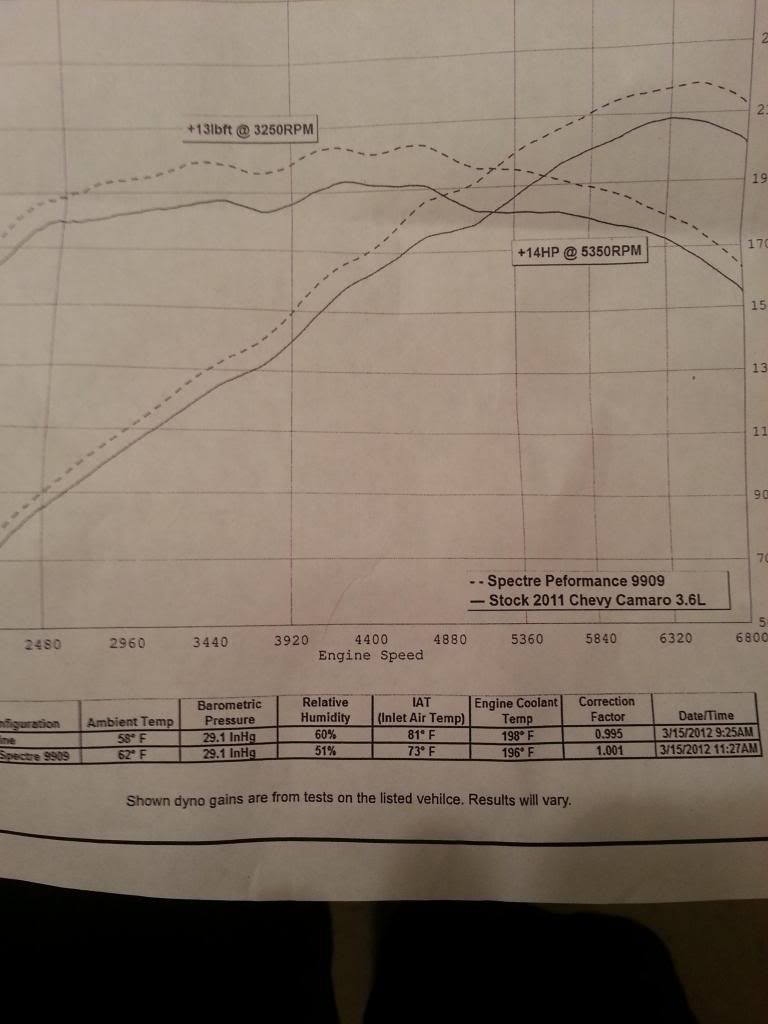 My next mod was visual stuff, like 2 transformer emblems under each camaro, then hood stripes, plastidipped bezels, and the front bowtie delete.
After came Footwell LEDs from ledglow with a switch and 18 different light modes.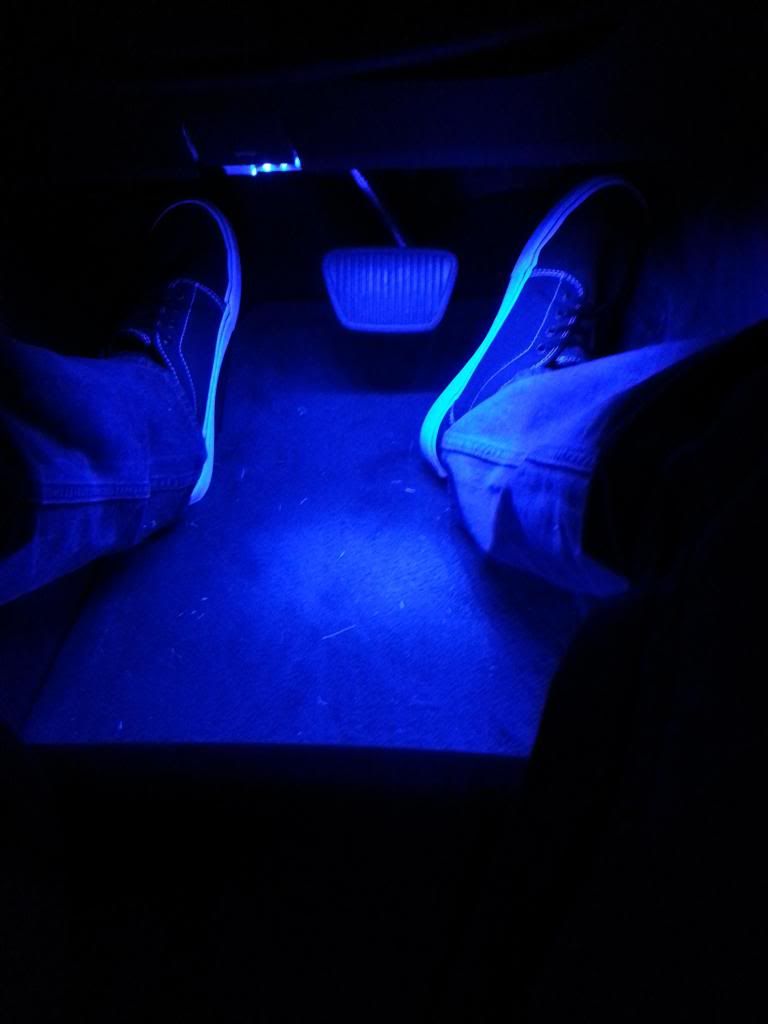 Just Recently I had my MRT v2.0 installed and I love it, looks sexy too.
These also show my bezels, exhaust, emblems, but not the delete. :p
__________________
Performance Mods: Vararam Intake, MRTv2.0 exhaust, Elite Engineering CC, Vmax Black Iceolator, Vmax Ported TB, OBX LT Headers w/ no CATS, LMR Tune
Visual mods: Eagle Eyes w/5k hids, Custom Hood Spears, Heritage Grille, Stage 2 LED Dome lights,Transformer Emblems, PD Bezels, 19in Chevy rims with pirellis, Blue painted calipers, GM GFX Front Splitter, 35/20 % Tint, TailLight Tint(charcoal)
1/4 Mile: 13.65 sec @ 102.53 mph R.I.P.