Put a few more hours into the car tonight.
Ripped the bumper back off and started getting the wiring ready for the led lights. Also took off the whole reverse hood kit and put my factory hinges back on.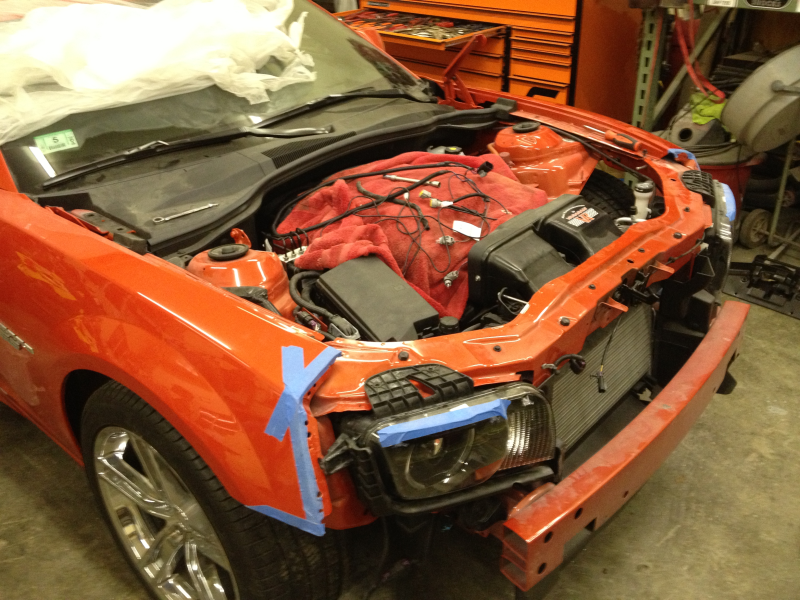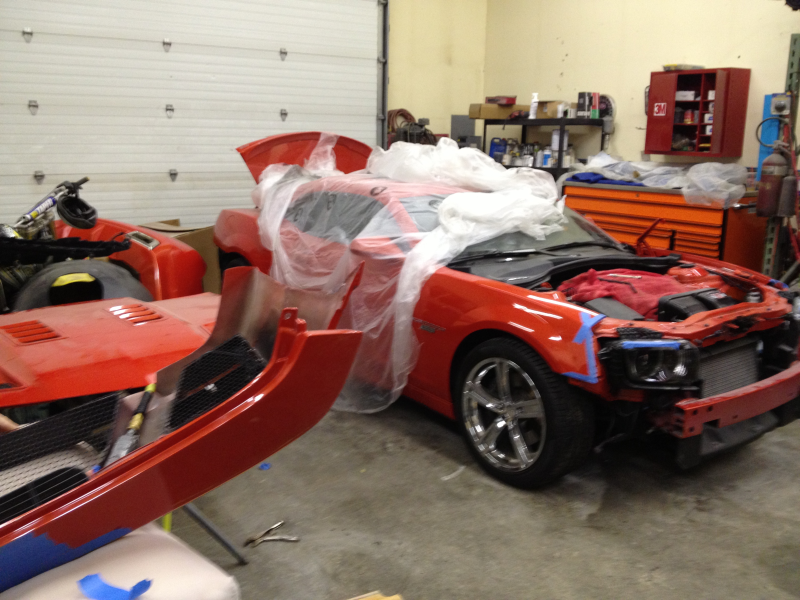 We then got all the lower grilles molded and ready to be glued into place tomorrow night. This mesh is very thick good stuff, which actually made it harder to mold. This took us a few hours!!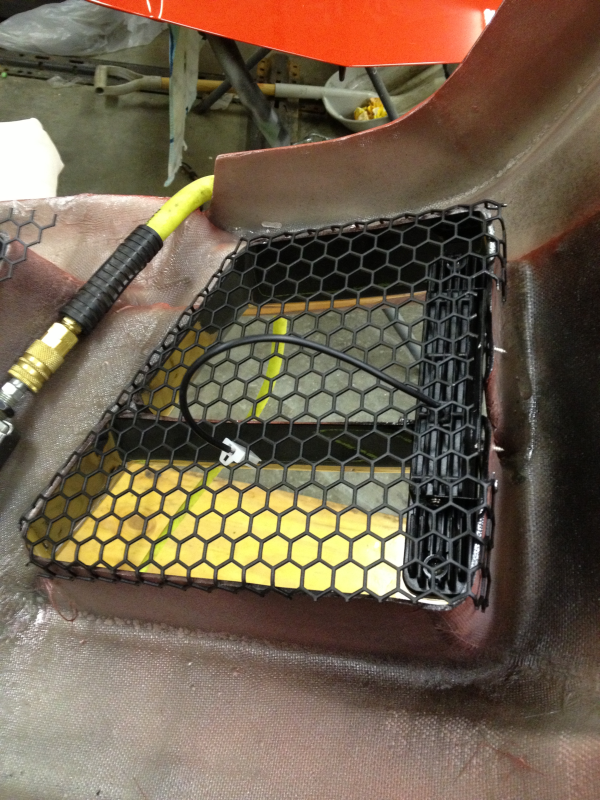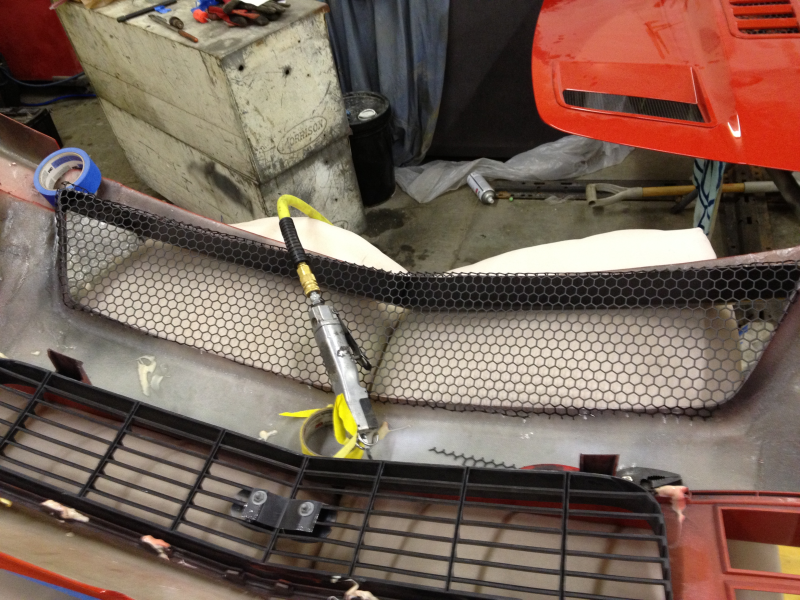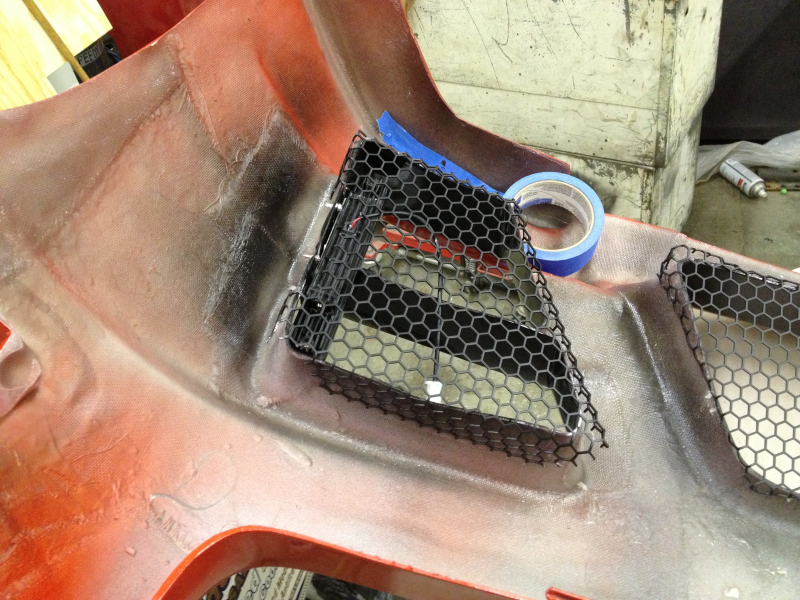 I then ripped the rear Facia off the car. Amazed this thing is only held on by a few clips and 4 tiny T15 screws in each fender well.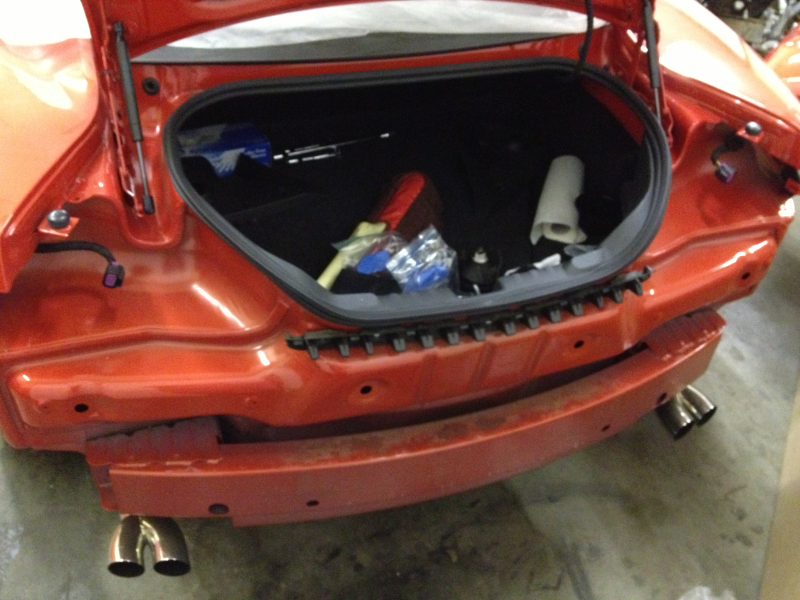 Will be getting ready for paint tomorrow as well!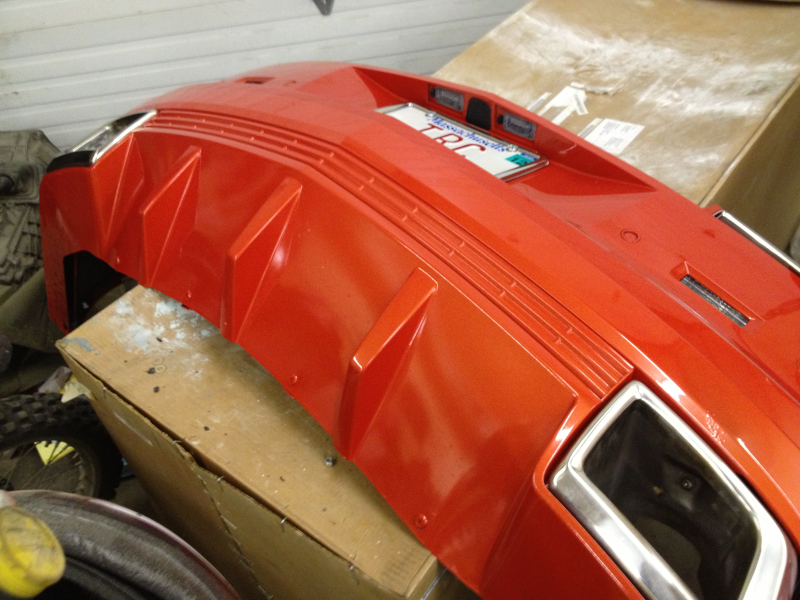 And here is a tiny photo of the area we added more glass to increase the sturdyness of the bolts.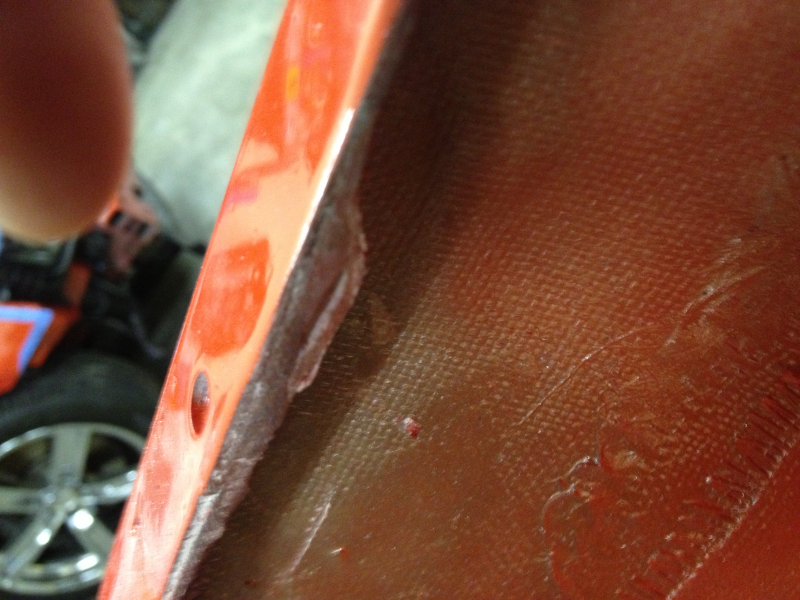 Thats it for today....amazing that it took us 4 hours to do just that stuff.