OK, the RPM 5" came in today! Got started and noticed a couple of things:
1) You will need to remove the splash shield in order to route the filter down low
2) The Roto-Fab Big Gulp had to go (glad I kept the ZL1 duct!)
3) The MAF is located in a 'unique' location and it required me to use the break-out for sure AND I need to extend the IAT Break-out wiring to account for the new MAF location
4) YOU WILL need to clean the tube!
5) Washer Bottle and pump will need to be relocated (already done!)
6) You'll need to adjust the filter on the tube in order to make sure the splash shield will fit properly
7) Orient the clamp on the filter so you can adjust it ;o)
8) If you're not using Meth right away get 2 1/8" MPT plugs -- Lowes has them.
Outside of that, went very smoothly:
ready to install: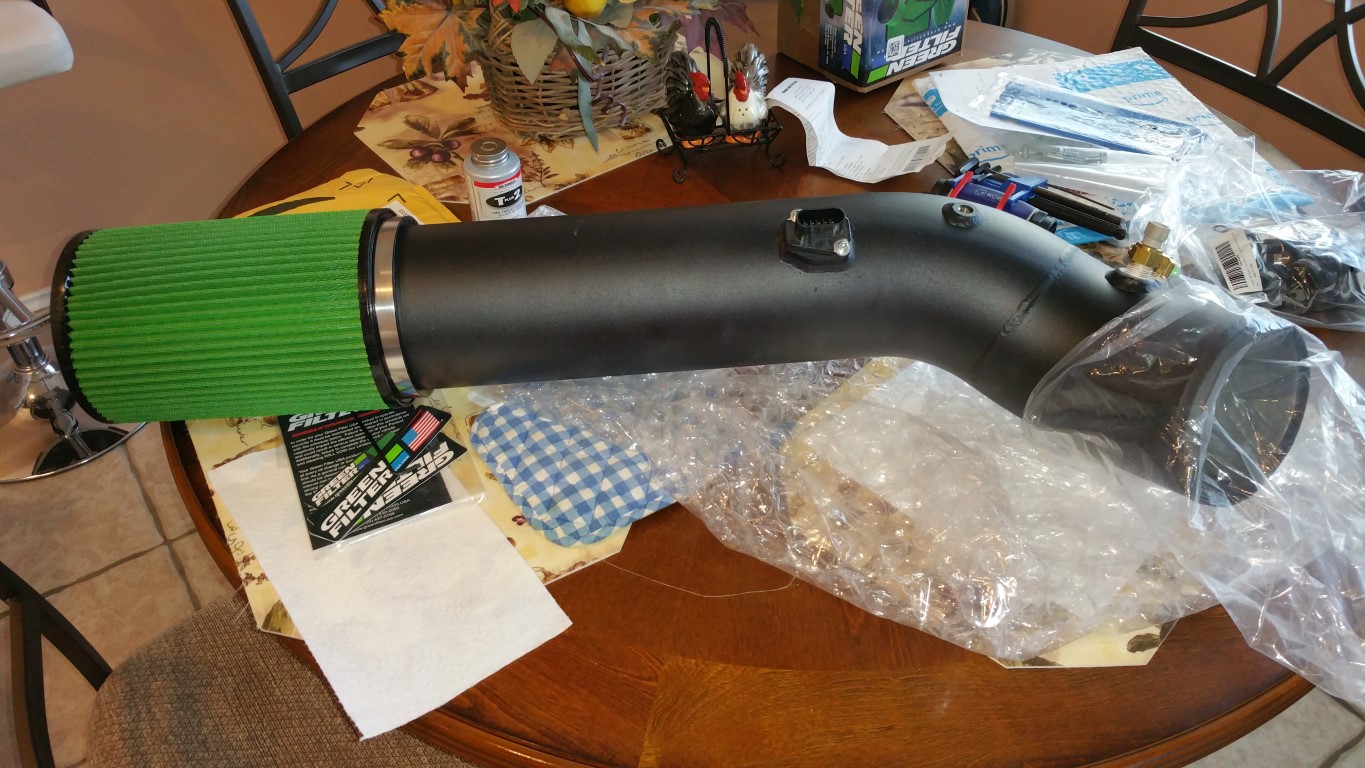 Coupler: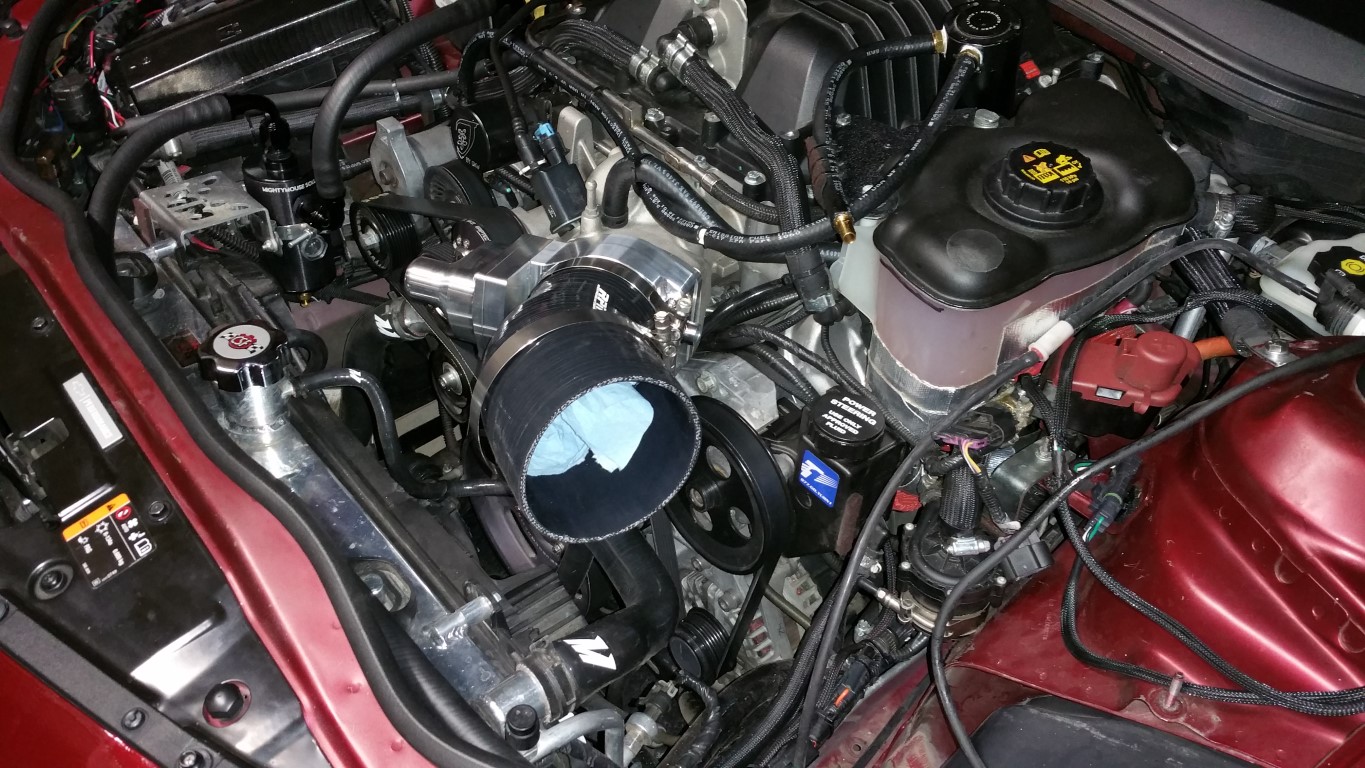 Routed: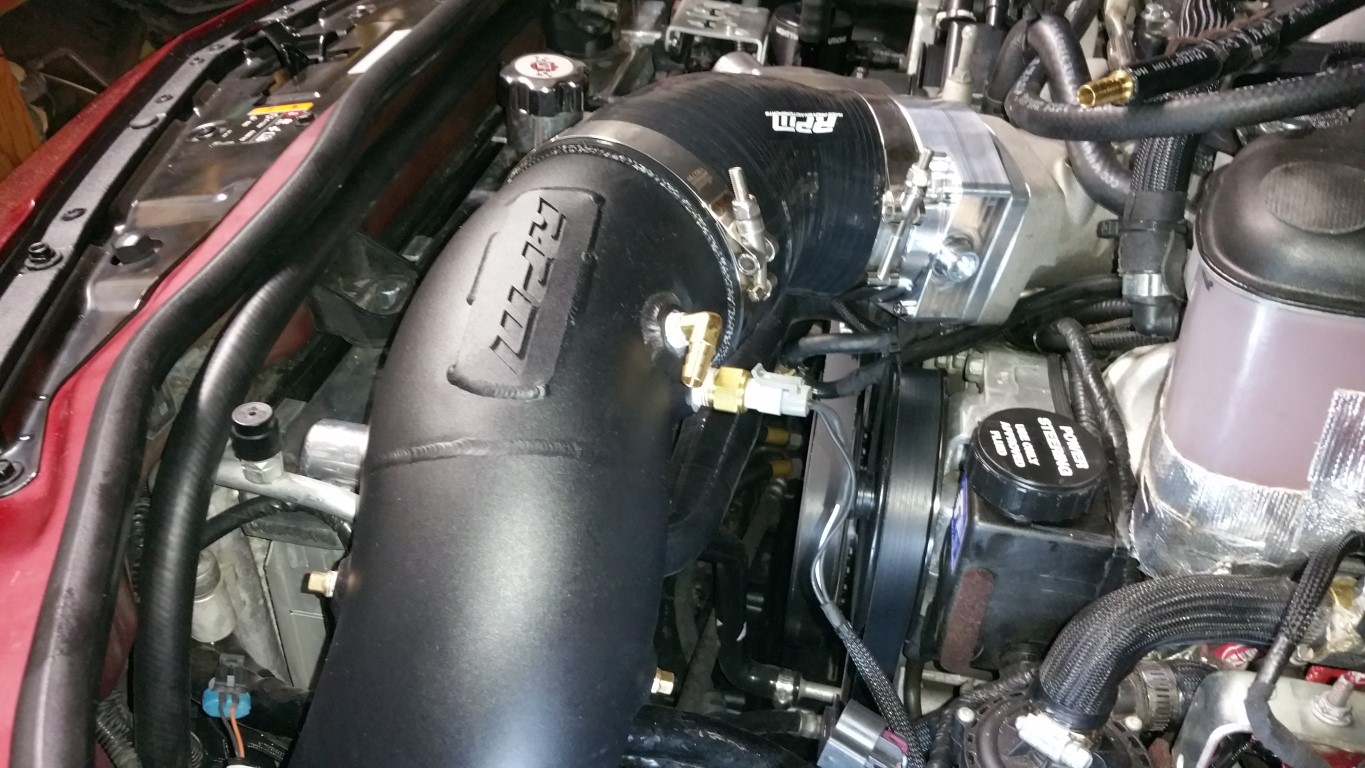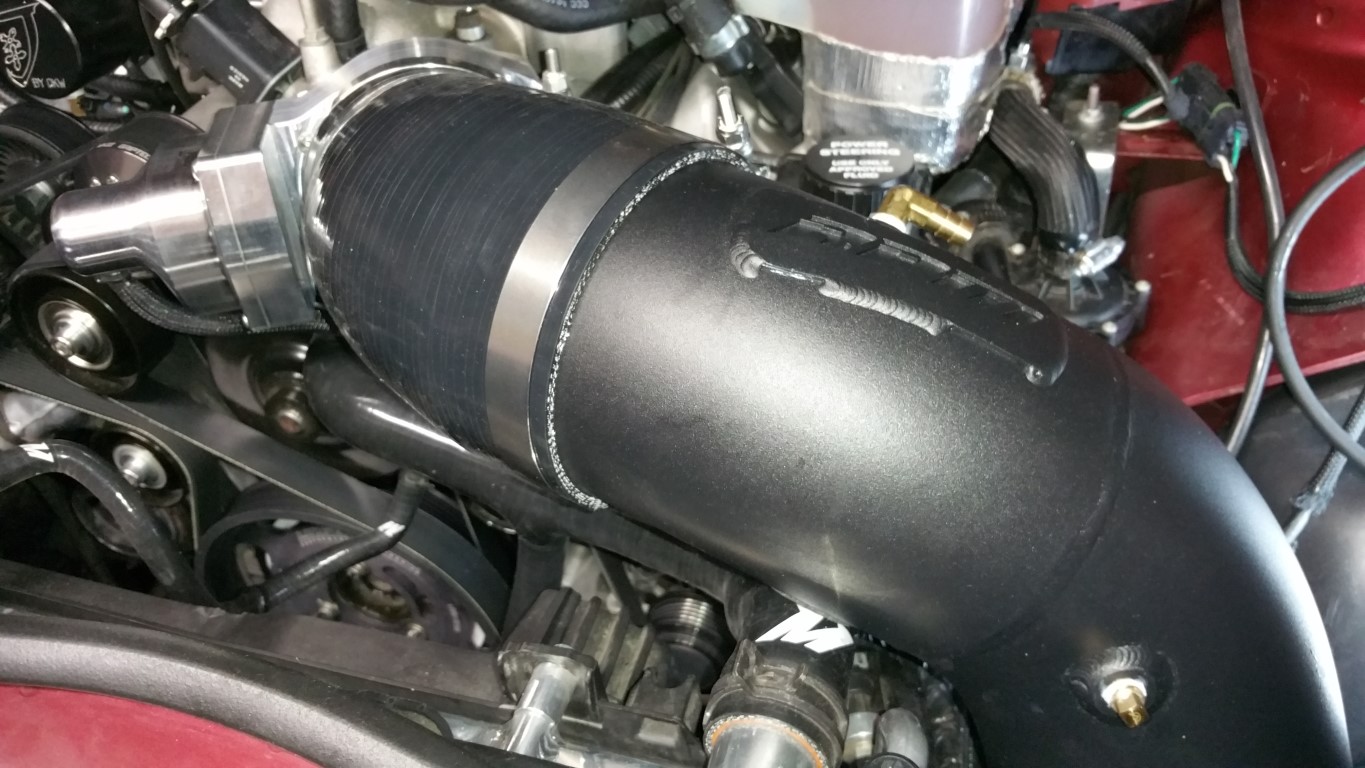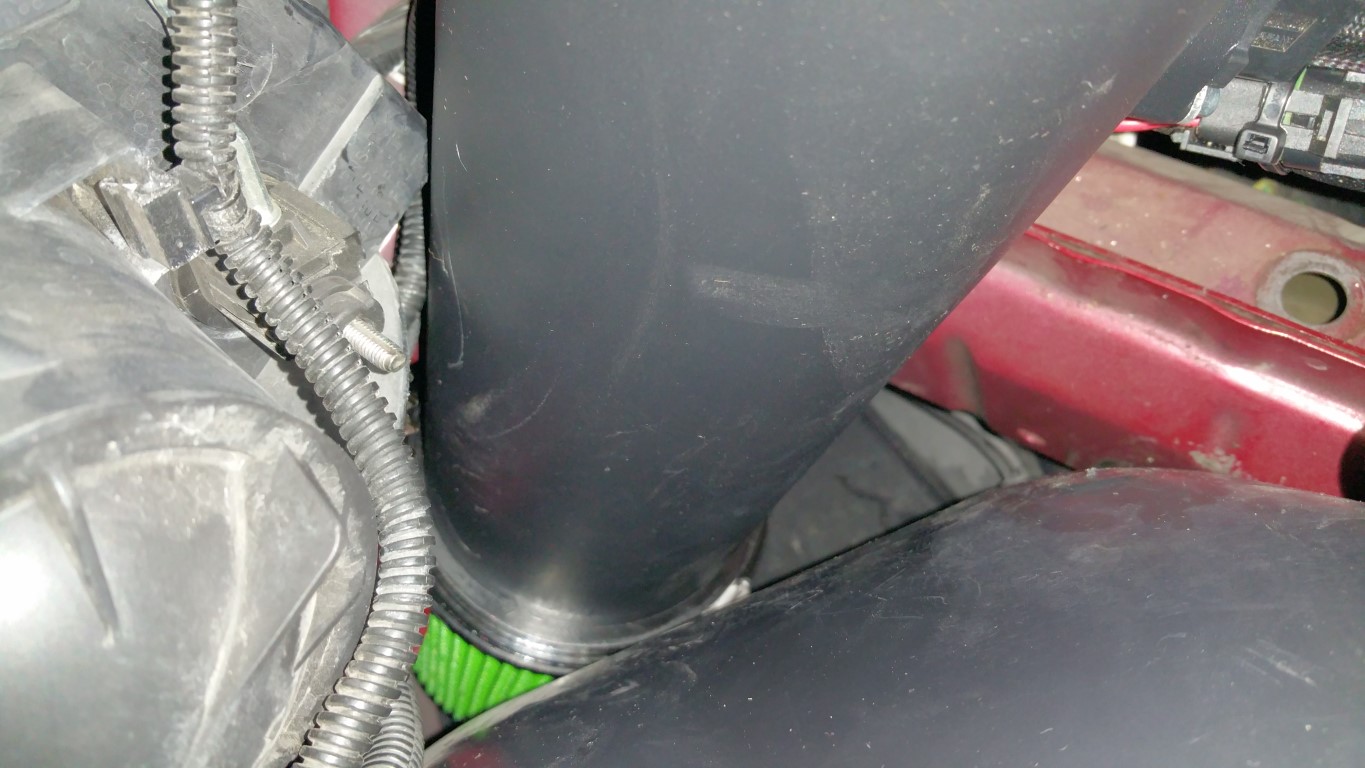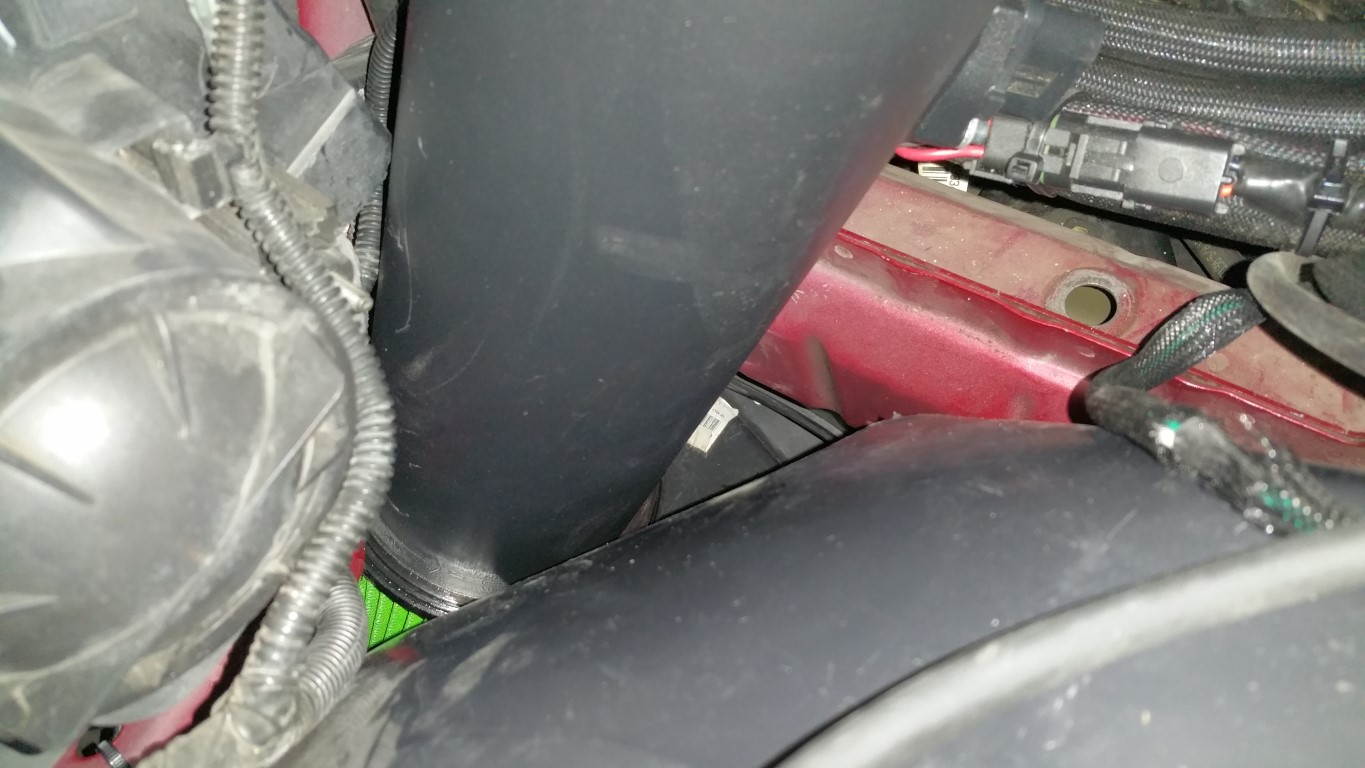 Next, I'll get a 'straight' vs '90°' fitting for the mini catch can, then do the wire up for the IAT2 connector, (I'll need to extend the WW pump wiring, but that can wait for now) then build an ABS Plastic bracket for the Mini Catch Can -- fun ahead!
I'll show the 'math' part after discussing with Ryan -- want to make sure I had the 'basics' understood -- just for my education...
-Don