The start of something special begins.....
What's up C5ers,
I'm glad to have found the best Camaro forum out there as I was researching my future SS. Since I'm fairly new here, I'll also give a brief bio & introduction. I recently moved from the South Jersey/Philly area to Central Cali in April (but I'll be moving further south between LA & SD within the next few months). I still have properties & business back east so I frequently fly home for biz & to catch an Eagles game, although this season has been a catastrophe for my team....Anyway, since living here in Cali I went back east 3 times, and all 3 times I rented a Camaro SS from Enterprise rental cars. I did so because I knew I wanted to get back into a muscle car since my last one was a 1989 Vette that I bought new, I got to enjoy that for 4 years until it fell victim to a high end car theft ring operating out of south Florida...Needless to say I was devastated, as I had planned to keep that car forever.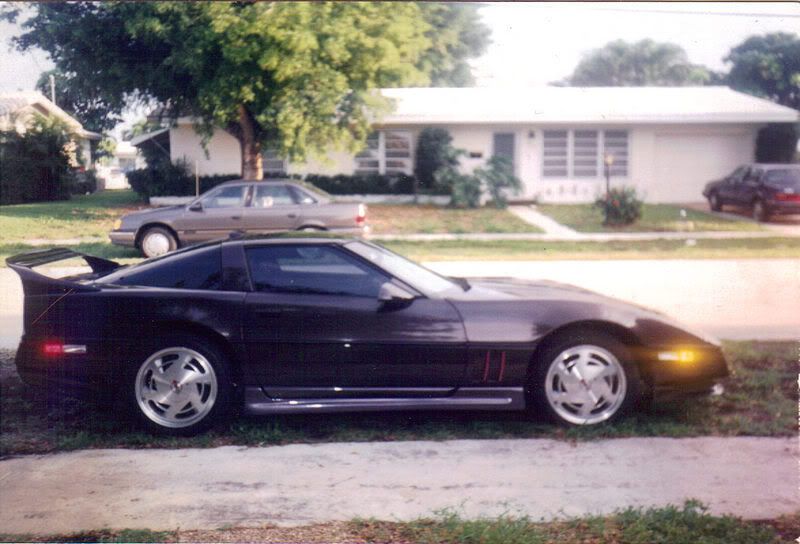 My Camaro love affair started in 1984 when I bought my first Z28, A Black Beauty with Silver Ground Effects then a couple years later when the 5.7L IROC's came out, I knew I had to have one. Black on black with T-Tops, that baby was cherry! Well, in October of 1988 while driving in South Philadelphia, I met an asshole that decided to blow through a red light in his red Dodge Daytona (POS), I T-Boned him square on the passenger door and luckily there was no one traveling with the drunk idiot, cause they would've been dead, as my car crushed his to the center console. I can still remember everything in slo-mo as if it were yesterday, my tops blew off on impact, the car wound up facing 180 degrees the other way..total freakin mess, but plenty of witnesses around & clearly his fault..so I got a nice settlement between him & the City of Philadelphia due to malfunctioning stoplights.....The Vette came when I got my first check, and modded that baby to the hilt!!!
Now, 3 Chevy Tahoes later, and after driving a couple of SS's, I started my search. I knew I wanted a Black on Black 2SS, with LS3 tranny & a sunroof. Since central Cali is a little on the slooow side, my choices were limited, I had just gotten back from a trip back east and drove by the only Chevy dealer with 40 miles and right out front were 3 brand new Camaros, and I spotted a Black SS. I swing by and prayed it was a manual tranny, but unfortunately it wasn't. They tried real hard to sell me that car, I have excellent credit so they were rolling out the red carpet, but after driving both the auto & manual, I just couldn't give in and settle for the auto. I continued my search, luckily I made a call to Paso Robles Chevy/Caddy, which is about 40 miles north of me and spoke with an awesome salesman, Dave. I gave him my criteria and he said to give him a day, well long story short, there was nothing in the state that matched, but luckily they located a loaded 2011 2SS/RS with everything I wanted in Nevada. 24 hours later they had flat bedded to the dealership and came down and picked me up to do the paperwork. Never in my life have I purchased a car from a dealership so quickly & smoothly as I did from Paso Chevy. So anyone in the CenCal area, they're the ones to go to.
Now the whole time I was searching & researching, I was also putting together my modification list. I knew the first thing I wanted to do was add a supercharger, because I found out that a company called SLP (Street Legal Performance), has been working with Chevy for a few decades, making SS & special edition cars. Well I discovered that if I bought a SC from them & had my dealer install it, I'd be able to maintain the power train warranty & engine warranty...I knew they were the way to go, I got turned onto the west coast regional manager, Rick Hill and he was fantastic helping me with my project. Also the Service Manager at PR Chevy, Mike Tate, was very excited to do the build, as was the owner of the dealership. This would be their first & it opened the door for them to start working with SLP, so I also received a generous discount for putting the two together.
So my order from SLP included the 650HP Supercharger, the performance spring/sway bar kit, skip shift, Loudmouth II exhaust, custom engine covers and the optional 5year/100K mile warranty. That covered under the hood, for now. Unfortunately, they will not warranty an upgraded cam or headers, even if it's their products. But 650HP + will be good enough for now
I had already been putting together my cosmetic list & starting to acquire them. Here's a list of everything so far:
*MTX Sub Box from GM (I'll be upgrading to a Double Din Head Unit when the 2012 models come out, with the help of Double D Mods)
*Smoked Black Tailights courtesy of www.smokedouttaillights.com
*Matte Black Taillight Bezels & Black Camaro lettering from forum member Overhaulengines (Thanks Lupe)
*Valentine 1 Radar System in my rear view mirror courtesy of Scott at www.radar-mirror.com
*Heritage Grille from Paul at GMPartshouse
*Matte Black Billit Fuel Door (CAMARO)
*Fieldgoal00's DRL Harness & AAC Plasma Fog Lights
*Gloss Black Billit SS emblems front & rear to replace the bow ties from Sparks
*Powdercoated Black SLP Exhaust tips
*Eric from MPD1 is making some awesome products, so I went with his Z-Force Hood, Rear Spoiler & their new smooth rear exhaust panel to replace the stock diffuser.
*I chose to go with 3dCarbon for my ground effects, as I really like their front fender functional vents. I also got their 4 piece ground effects, because I like the fact that their parts are high injection polyurethane. So front air dam, side skirts & rear spats should flow nicely with the MPD products.
*ZL1 Front Bumper with Splitter conversion by Gary's Customz & Ofer's Lighting Harness
*AAC Ghosted Black LED 4 piece side marker kit (Looks Awesome, Thanks Jonathan!!)
*AAC High Output LED Tinted Reverse lights (Tinted Black)
*AAC Kitt Scanner lights 1 red & 1 white mounted behind the grille.
*Lloyd SS floor mats
*Car already had the red/blue ambient interior lighting.
*Glossy Black Painted Interior-Shifter Bezel, Speedo/Tach, Steering Wheel Bezel, Long Side Center Console Strips. Painted by River City Creations
*For the added HP, I knew I'd need more rubber to keep her locked down, so working with Sean at WSI I went with the 22" Staggered Giovanni Kilis matte black rims(9x22 F & 10.5 x 22 R) with Pirelli P-Zero Nero rubber (265/30 F & 315/25 R). Sean was AWESOME to work with, so I highly recommend him & WSI.
*SLP Removable License Plate Holder
*Windows got 30% tint
*Hydro-Coated Engine Covers, Fuse Box cover, Rear Drain covers & CAI Lid from Roger at Emblem Pros, he does awesome work for a fair price!
*Personalized License Plates (Narrowing it down)
*Performance & Handling Upgrades, So Far: Pedders XO Suspension System with Full Alignment Kit, Pfadt Rear Trailer Arms, Pfadt Bushings & Bearings, BMR Bushing Kit, ZL1 Fuel Pump, Jannetty Racing Tensioner with Pulley, 3.6 Pulley
*Autometer Dual Gauge Pod with ProSport Boost & Air/Fuel Ratio Gauges
*Custom CAI, Inc Cold Air Induction Hydro-Coated with Plexiglass removed to promote true Ram Air Induction.
**I'm sure I forgot a few things, cause I've been on a buying bing!! But I'll add as I remember them..
Well, that's everything I've bought and the car presently is at my friend Ray's shop, Extreme Auto Works in San Luis Obispo. I should be picking it up Monday with the new exhaust, performance suspension, skip shift & wheels installed. Then it's off to PR Chevy to make this baby really come alive with the Supercharger next week. So many more pictures will follow. By the time the SC is installed, I'll have the hood, rear spoiler & smoothie rear from Eric @ MPD, then it's back to Extreme for fitting, along with the 3dCarbon kit, Taillights, Blacked Bezels, Debadged, Heritage Grille, V1 Radar System, then off to the paint shop. I'm working on a special Matte Black/Gloss Black paint scheme (more on that later
)
So, this is the start of my build journal. I hope you all will enjoy my updates and feel free to comment and give advice or ask questions. I look forward to meeting fellow Cali Camaro owners and attending as many events as possible.
Now for some pics....
My Birthday present to myself, we met on October 12th, it was love at first sight!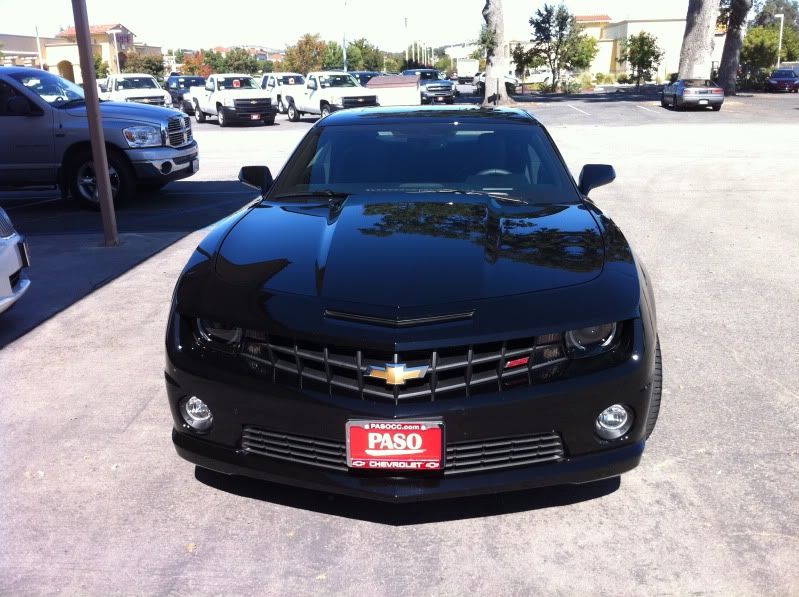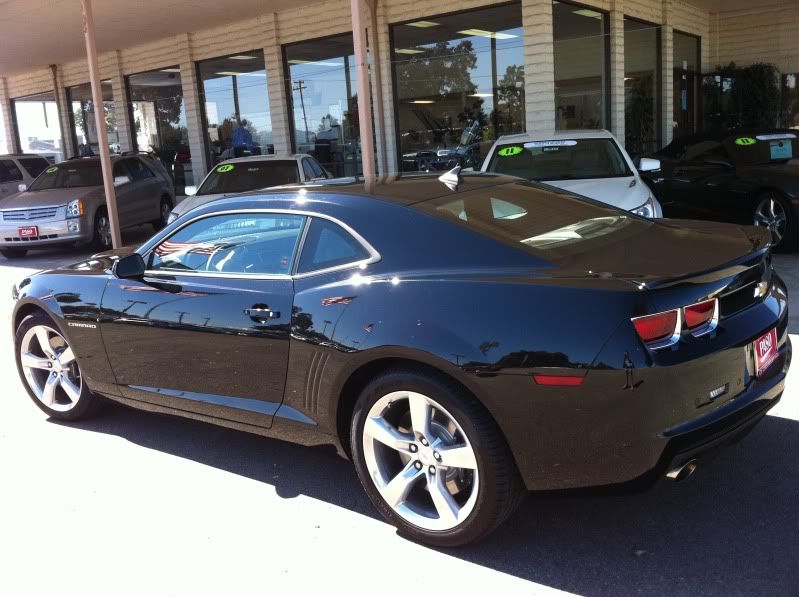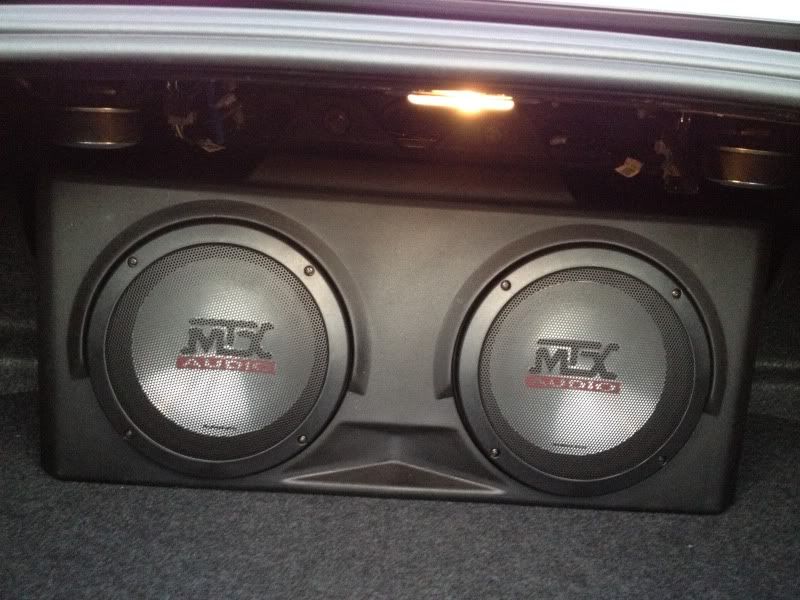 With her BIG Brother, my Hoe: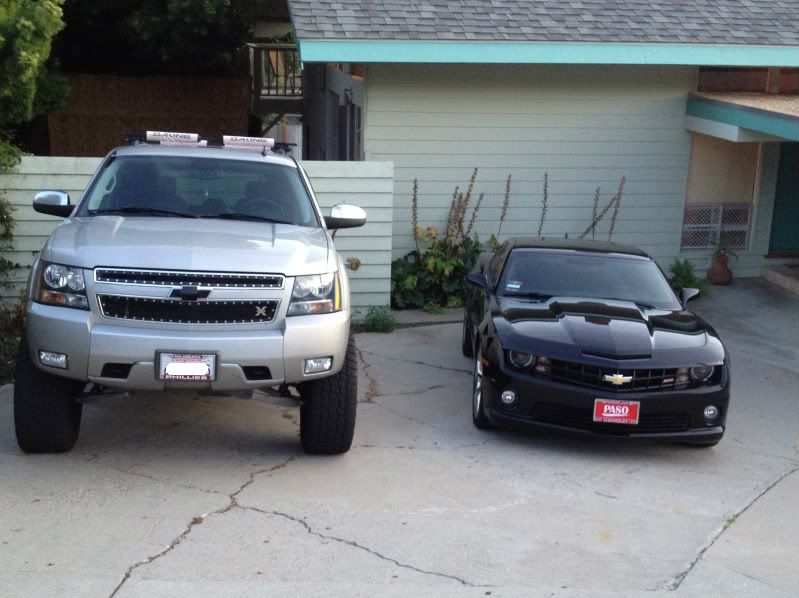 AAC Lights installed in less than 30 minutes: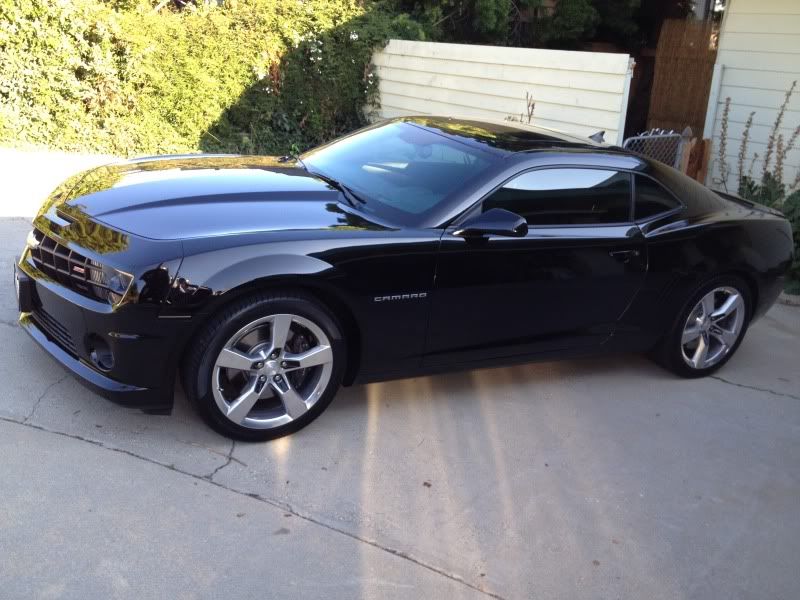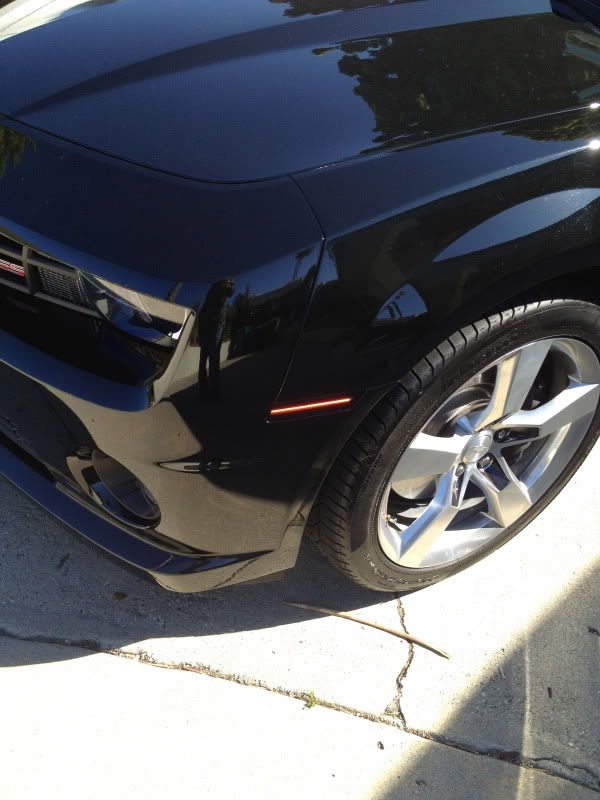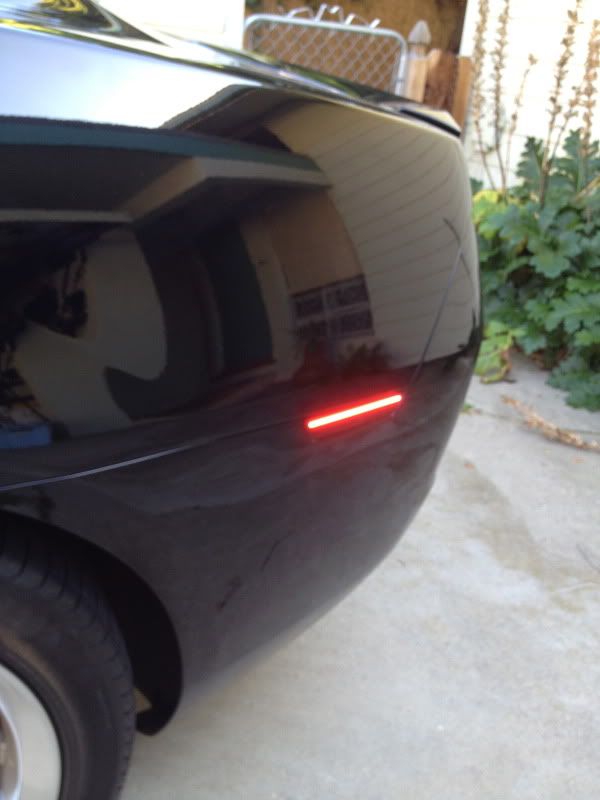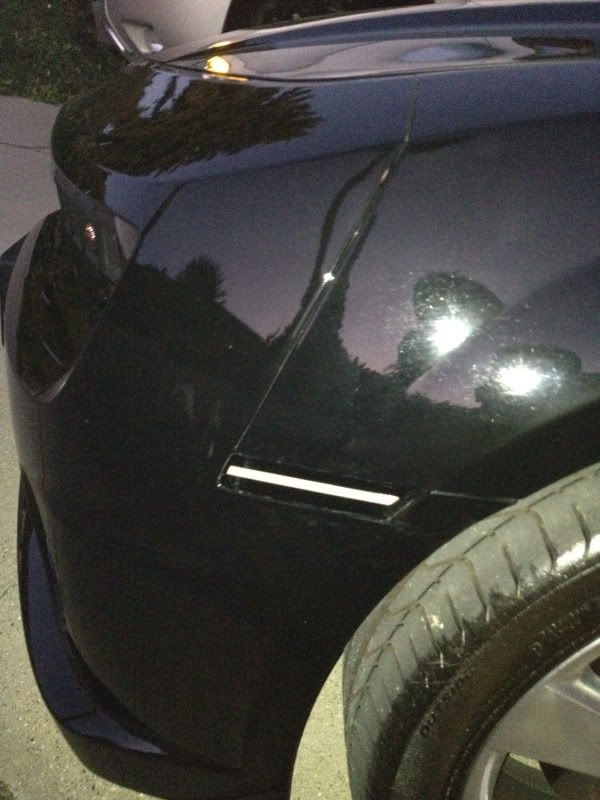 Wheels & Rubber: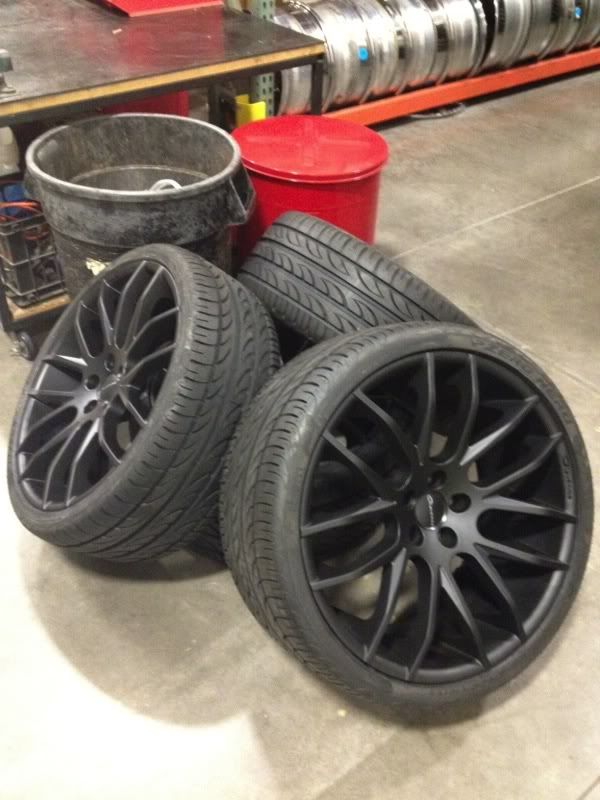 I'll have more pics on Monday when I pick her up from Stage 1 mods, so stay tuned, same channel!